The Sikh boxer who is writing his destiny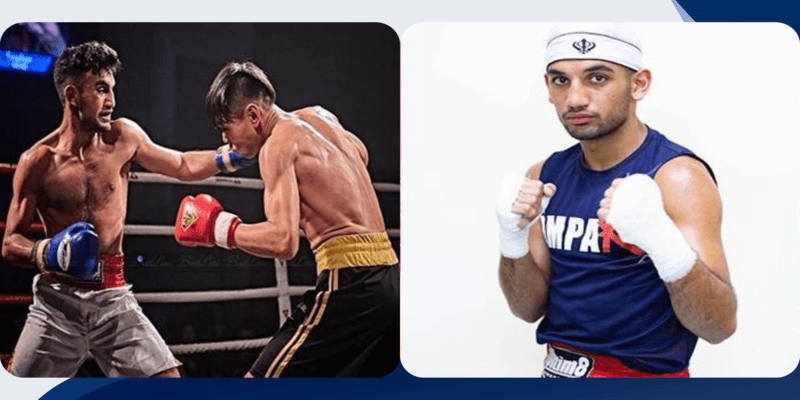 The name Taqdeer (which means Destiny/Fate) is not uncommon amongst the South East Asian community in Hong Kong. What is unique, however, is the technique and gameplay of this 18-year-old Sikh boxer Taqdeer Singh, who is in the process of making his own destiny. The quick-footed lightweight champion, Taqdeer or "T" as he is popularly known in the ring, has carved a niche for himself in the world of Asian boxing. Having fought a total of 17 bouts so far, Singh has an impressive record of 13 wins and four losses.
The boxer, who was born in Hong Kong but raised in Punjab (India), returned to Hong Kong and rose to fame instantly after defeating Hong Kong's ace boxer Amigo Choi. A task which seemed improbable for boxers of Choi's age groups was convincingly achieved by Singh to claim the E1 Boxing World Championship. As to how it all began, Taqdeer shared, "I was six-years-old when I was first introduced to the sport. I used to watch boxing matches on television and I was hooked to the sport. I would ask my parents to get me boxing gloves so that I could practice and learn. However, after a certain period, my interest started fading."
"It was when I moved back to Hong Kong, my father (Mr. Hardev Singh Dhillon) pushed me to follow the sport that I was passionate about and after watching a few fights on TV, I was motivated to get back in the ring. Since the age of 13, I have been training and am working towards my goal. My parents have been my biggest support. Since day one, they have tried to do everything possible to help me practice and get better in the game. My father has always been present at all my fights. I owe my success to them as they have sacrificed a lot for me to be able to reach this stage," Singh shared.
After winning his second title in Thailand (Singpatong), Taqdeer emphasised on how competing against individuals almost double his age has helped him improve his game. "In the United States of America or the United Kingdom, you are not allowed to fight someone with such a big age gap. However, in Asia, we can compete in different age groups and that has helped me improve my game and grasp more each time," he added.
When asked which is his most memorable fight so far, Taqdeer shared, "There are two bouts that are close to me. One, where I knocked out the opponent in 40 seconds and the second is the one where I knew I had secured enough points for the win but the opponent was awarded the game. It was an emotional match for me. Being an away fixture, I was competing against the home-favourite and the judges backed the local boxer despite my decent performance. That fixture reminds me to be always focussed and not get carried away as there might be something or the other that may cause an obstruction in achieving your goals," he said.
The boxer who idolises American boxer Floyd Mayweather and British boxer Aamir Khan shared that staying humble is the key to success. "Being in the limelight is a double-edged sword. I learnt this lesson the hard way in the initial games itself. Success comes from being respectful and staying grounded. If you start taking too much pride of being in the limelight, you are destined to be your own enemy," he shared.
He quoted British boxer Anthony Joshua, "Don't let success get to your head or failure get to your heart" to emphasise how important it is to keep a check on one's emotions. With guidance from seven time world champion in MMA and Muay Thai Alain Ngalani and his brother Yannick Tchieguen, who is Taqdeer's coach, the Sikh boxer has worked hard on his physical as well as mental fitness in order to compete against the best and to be one of the best.
While there may be strict restrictions on his diet during the peak season, Taqdeer shared that when he is not training, he does end up having cheat meals at times. As for mid-season rituals, the boxer said, "A day before every contest, you have to get your weight tested. If you are found even slightly overweight, you'll not be allowed to compete. To maintain my weight category (60kg), the trick is to contain the build and be regular with the workouts. Don't eat in bulk. One should keep eating throughout the day in small quantities." As far as superstitious rituals are concerned, Taqdeer said, "The most important thing is to remember God before every game and pray for my well-being. At times, I enter the ring and raise my arms or bow down to pay tribute to the Almighty."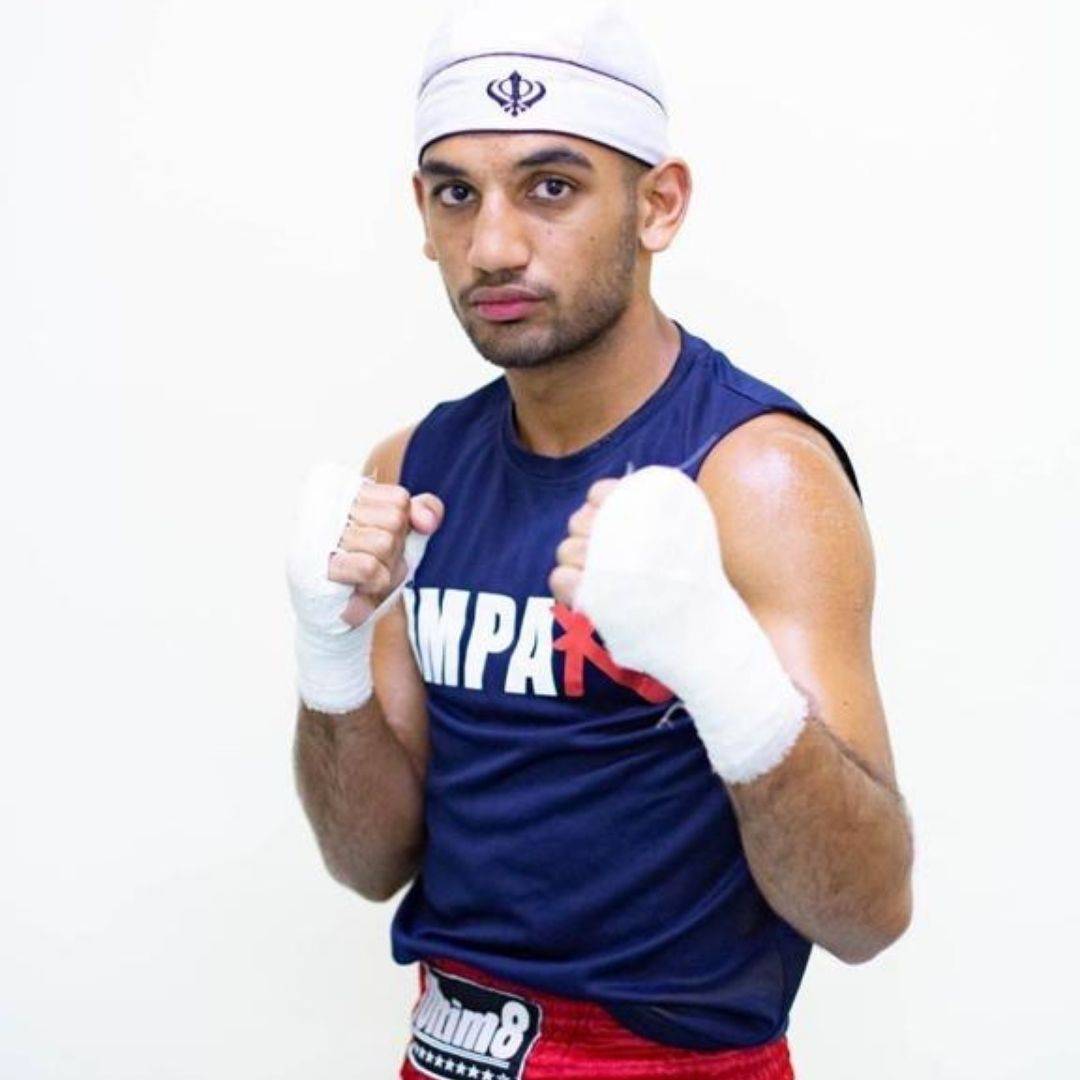 Article by: Raghbir Singh