The current structure of domestic cricket in Hong Kong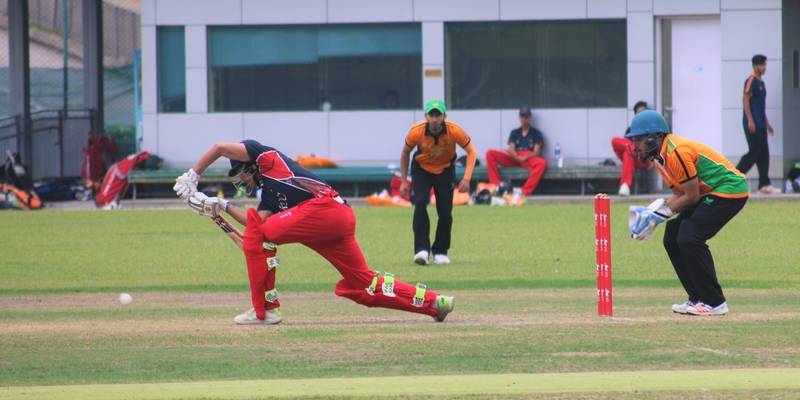 In the first part, we covered how cricket found its footing in Hong Kong. Now, we'll delve deeper into the existing setup that has not only strengthened the domestic structure but has also seen active participation from locals. Over the years, Hong Kong cricket was majorly dominated by service personnel and expatriates. However, the inception of multiple leagues and mandatory participation of teams consisting of all-local players has helped the sport grow leaps and bounds. Catering to all age groups, genders and skill levels, Hong Kong has several leagues and competitions. If you are interested in being a part of the game but have no clue where to begin, then this feature will help you understand the domestic structure better.
Clubs and Teams
Before we cover how the leagues function, let's first talk about how Clubs work in Hong Kong. If any individual or group wishes to enter a team in Cricket Hong Kong's (CHK) leagues, firstly, they must be an officially registered organisation, society or business with the Hong Kong Government. Once officially registered, the club must then apply to become a member of CHK. Only CHK member clubs can enter teams into CHK-run competitions, barring a couple of exceptions.
A single club can have multiple teams across CHK Leagues and can even have multiple teams within the same league, provided they have the player base to support it. In order to register a team in a league, a formal request must be made to CHK, and the club in question will then be put on the waitlist. When a spot opens in the desired league (usually during the off-season), the club may be asked to provide supplemental information to CHK and their application will be reviewed by the board and the management before a team is granted status to compete. Majority of the cricket played in Hong Kong follows a club structure, with the exceptions of High-Performance run tournaments (such as the Women's Premier League), and the various School and University competitions.
Men's Cricket
Currently, there are four main competitions in Men's cricket – Premier League, Elite League (Sundays), Championship League (Saturdays), and the Challenge League (Saturdays/Sundays). The Premier League is played by top players in Hong Kong with five teams competing in three formats – two-day, one-day (50-over) and T20. The clubs competing in the Premier League are the Hong Kong Cricket Club, Kowloon Cricket Club, Diasqua Little Sai Wan Cricket Club, Pakistan Association Cricket Club and United Services Recreation Club. This is the league where players stake a claim for a spot in the national side and matches are often broadcasted live on CHK's social media platforms. The Sunday Elite League is a round-robin 50-over competition that is contested in two divisions of six teams each. The best players from this competition also play in the Premier League. Matches are usually played on Sundays at either HKCC, KCC, Tin Kwong Road Recreation Ground (also known as Mission Road) or PKVR Park.
The Saturday Championship League is a 35-over competition featuring two divisions of 10 teams. Teams play the other teams in their division once, followed by a play-off series to determine the competition winners and the promotion and relegation placings. Matches are generally played on Saturday afternoons starting at 1pm. The 2020-21 season has seen the Championship League grow to 21 teams, with 11 teams in Div. 1 and 10 in Div. 2.

The Challenge League is the newest competition in the CHK calendar, with three divisions of nine teams each playing T20 cricket. Teams play the other team in their division once, with two teams promoted/relegated at the end of the season. The top two teams in each division will also play a grand final to determine the champion. Matches are played either on Saturdays or Sundays, mostly at the CHK Cricket Center at Gin Drinkers Bay.
Women's Cricket
Women's cricket was first played in Hong Kong in 2001 and the first Women's League was formed in the 2004-05 season with teams from Hong Kong Cricket Club, Kowloon Cricket Club, and Lamma Cricket Club competing. The league expanded to five teams in the 2005-06 season and then to six teams in 2006-07. Today, there are nine teams competing in two different formats. The Women's T20 League splits the nine teams into two divisions. The four teams in Division 1 play each other three times, while the five teams in Division 2 play each other twice. The top-placed Division 2 side will then play against the bottom-ranked Division 1 side in a promotion play-off. The other three Division 1 teams will play an eliminator and a final to determine the champion. The Women's T10 Cup has all nine teams competing in a single round-robin tournament, with the top four teams playing in the semi-finals and finals.
The best players from the women's cricket competitions are invited to play in the Women's Premier League, which pits the Jade Jets against the Bauhinia Stars in a number of 35-Over and T20 games over the season. These games are usually scheduled in the lead-up to major International tournaments. There is also a Women's Development League (WDL), with eight teams playing eight-a-side pairs cricket format. Players who have represented Hong Kong or that have been selected for the WPL are ineligible to play in the WDL. The matches are usually scheduled when the national Women's side is away competing or alongside the WPL matches. Around 50% of the women playing in today's competitions are Chinese, with a large percentage of players under the age of 25.
Junior Cricket
Cricket Hong Kong runs leagues in the Under-11, Under-13, Under-15, Under-17 and Under-19 age groups. Teams are split into various divisions or groups based on their relative strengths, with no promotion/relegation in-between seasons. U-11 League has around 25 teams competing across three pools. The teams play each other once in an 8-a-side 16-over pairs cricket format between September and December. Pool 1 plays with a hard ball, while Pools 2 and 3 play with a plastic 'Incrediball'. Based on the results in the U-11 League, the U-11 Championship splits the teams into four division – two hard ball and two soft ball. Teams then play eight-a-side 15-over 'proper' cricket from January to March. This is designed to introduce professional cricket to the kids and to increase the volume of cricket played at this age group. The U-11 season wraps up with a Finals Day sometime around Easter. Games are mostly played at PKVR Reservoir on Saturday mornings.
U-13 League is split into two divisions, the Premier division and the Elite division with seven and nine teams, respectively. The Premier division plays two rounds of T20 cricket, while the Elite division plays one round of 10-a-side 15-over pairs cricket, and one round of 11-a-side, 15-over 'proper' cricket. Games are mostly played at KGV and PKVR Reservoir, with semi-finals and finals at the end of the season. If the schedule allows, a short 30-over Cup is organised for the Premier division teams at the end of the season. U-15 League is split into two divisions, the Premier division and the Elite division, with seven and six teams, respectively. There are two separate competitions during the season – a T20 league and a 30-over league – both with a single round-robin stage followed by semi-finals and finals in each division. Matches are played at a variety of grounds across Hong Kong, depending on availability. Teams in the Premier division occasionally play on turf pitches. In order to aid their development, the Hong Kong women's national team plays in the Premier division in both competitions.
U-17 League is split into two divisions, the Premier division and the Elite division with six and three teams, respectively. There are two separate competitions during the season – a T20 league and a 35 over league. This season, all nine teams play each other in the T20 league with a single round-robin stage followed by semi-finals and finals. In the 35-over league, the Premier division sides play each other once followed by a final, while the Elite division teams play each other twice with a final. Matches are played at a variety of grounds across Hong Kong depending on availability, with teams in the Premier division occasionally playing on turf pitches. CHK will occasionally run an Under-19 Cup during the winter or summer holidays. Depending on ground availability and the upcoming U-19 international competition schedule, matches will be in either T20 or 50-over format. A girls' Under-19 Cup is also being planned, potentially for the end of the 2020-21 season.
Schools and Universities
At present, 50 primary schools, 30 secondary schools and eight universities are taking part in CHK organised leagues and competitions. The formats of cricket played are tailored to the skill levels of the teams competing. From eight-a-side pairs cricket with a soft ball to T20 cricket with a hard ball, teams contest in all formats. Games are played at a wide range of venues, including school grounds, Leisure and Cultural Services Department (LCSD) multipurpose sports venues, and various CHK cricket grounds – including HKCC and KCC.
Community Cricket
The CHK Community Cricket Series (CHK CCS) is a new initiative that aims at expanding cricket to a wider audience. This is a series of seven one-day or two-day tournaments that are played at various venues across Hong Kong from December 2020 to July 2021. Each tournament will be unique and will feature various non-traditional formats of the game. These tournaments will be played at several non traditional venues as well. Each tournament will be a stand-alone event, organised independently with their own winners and awards. All participating teams will be registered in the CHK Community Series points table. Teams will earn points in this table based on their final rankings in each of the seven tournaments. At the end of the year, the team that tops this table will be crowned the CHK Community Cricket Series Champion.

The CHK CCS will be restricted to players who do not take part in the existing CHK Leagues. Any player, regardless of age, who has played a single Premier, Sunday, Saturday or Woman's League game in the current season will not be eligible to take part. Anyone who has played more than three Challenge League games in the current season will not be eligible either. After getting a glimpse of the current domestic structure, it is a no-brainer to imagine how much time it would have taken for the authorities to establish such a comprehensive structure. Cricket in Hong Kong has evolved immensely and continues to do so even now. As to how the national team has performed on the international circuit and how these leagues came into being, is a story that will be told in the next feature.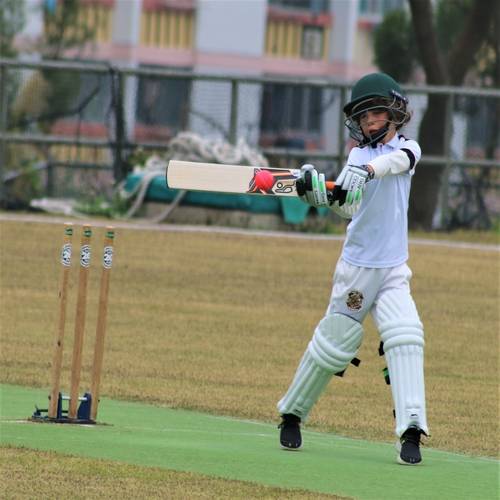 Article by: Nitesh Hemlani