The good Samaritan of Hong Kong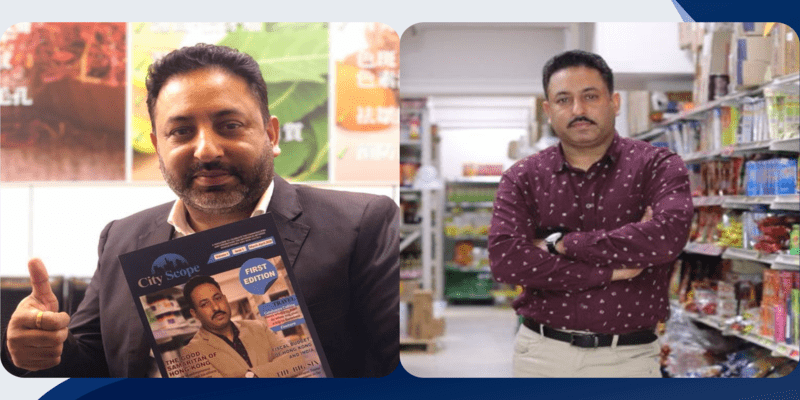 Charity begins at home, they say. But for entrepreneur Gora Dhillon, Hong Kong, in its entirety is his home. As an ideal citizen, he has contributed to the society time and again, inspiring others to do the same. The owner of the grocery chain, StarMart, distributed as many as 200,000 masks for free to Hongkongers in order to contain the widespread flu. Born and brought up in a village of Punjab, India, Dhillon came to Hong Kong in search of a better life and how Hong Kong welcomed him with its arms wide open, is tale worthy.
How did you begin your journey in Hong Kong?
I came to Hong Kong in the year 2005. I worked for five years as a driver and a construction labourer, before I could start my own business. I always wanted to do something that I could call my own but I did not have much capital to start with. My total savings were around HK$ 10,000 only at that time. My friends and family supported me during that phase. They helped me with the starting capital and kept me motivated through difficult times. At present, we have five stores in Hong Kong, one branch in Macau and one in China.
Did you recognise a need for this sort of business? Was there a certain niche that you wanted to fill?
I started selling mobile phones at first but that wasn't successful and I experienced losses. There were many internal issues that caused the company's failure. However, it was a moment of learning. It made me realise that I was more suited to selling groceries. I took what I had learned from the failures and used them as stepping stones for the grocery business.
How did you tackle the problems while starting a new business?
A new business comes with its fair share of stress and problems that are unavoidable. Most new businesses require at least three to four years before they can even start thinking about breaking even. As for profit, it takes much longer. For the first few years, I had to work a night job to sustain myself. All the money I made from those jobs, was poured into my new venture. Thankfully, I was single at that moment, so I did not require a lot to survive. Apart from the financial crunch, it was pure hard work and determination. For those first few years, I was running on no more than a few hours of sleep. I took everything I had — money, time, energy — and poured it into my business. I knew if I gave my 100% then, there would come a day when it would all work out. It was the promise of this day that kept me going during testing times.
Do you come from a business background?
I come from a family of farmers. All my forefathers earned a living through farming. I feel that it is one of the noblest professions to earn a living from. While growing up in India, I used to help my father when he would go farming. Farming teaches you to be patient and persistent. A farmer invests for his future by growing crops according to the seasonal changes. He nurtures the seeds and waits for it to harvest. Ideally, if everything goes right, you are rewarded bountifully. But at times, the crops get destroyed and there's no yield. Historically, if you see, with the advent of farming, we did not have to hunt for food or scavenge it. It allowed us to get out of the food chain and control the food supply. It was the first building block of society and I feel proud that I come from a family of farmers. In a way, what I am doing with my line of grocery stores is an extension of my farming background. Instead of growing food, I am helping people by providing them with a variety of ingredients, utensils and other household items that would enable them to feed their families. I believe my ancestors' legacy lives through the work I do.
Did the lack of business education prove to be an issue?
I believe experience trumps education. I may not have a fancy degree like an MBA or M.Com but I do not think it makes me less of an entrepreneur. Don't get me wrong — I'm not saying that education is not important. All I am saying is that it is not the only important thing. Education does not only come from inside a classroom or books. I learnt everything I know the hard way — from trying and failing and then trying again. Learning from theories does not prepare you for the real world. Of course, these are important theories that have a place in business, but I decided not to let the lack of proper education hold me back.
What made you choose Hong Kong as the base for your business?
It all started in Hong Kong. Everything I have achieved so far, is here. This is my home. Even when I go back to my hometown in India, I always end up missing Hong Kong. My business and social circle, everything is here.
You were recently in the news for donating free masks to the public. What was the thought behind it?
I wanted to give back to the community. People are worried due to the widespread flu and anything I could do to alleviate this anxiety, is worthwhile to me. Several of my friends have started donating masks and other much needed items as well. I didn't expect such a response and that has probably been the best part — the reciprocal nature of charity. In my interviews, I was asked as to why I did not choose to profit from the sale of masks. My faith and conscience would not allow me to make a profit from someone's suffering and pain. I am happy with what I have done so far and I am planning to do more such donations. I also urge all my brothers and sisters to make a difference and contribute in whatever way they can.
How do you wish to bring about a change in Hong Kong?
My faith teaches me the importance of charity. I have tried to adhere to these values which were crucial to my ancestors and the gurus who helped form the Sikh community. These values have been instilled in me at a very young age. Whenever there is someone in need of help, we as Sikhs have a duty to be the first ones to extend a helping hand, in whatever way that may be. The fact that we are in a foreign place that we can call home brings out even more impetus for us to be the leaders in exectuing this positive change. We have all come here to create something for ourselves and our families. We cannot consider ourselves as outsiders in a foreign land. Hong Kong belongs to each and all of us. I have seen a trend of selfishness in testing times. Let's take the coronavirus for example. People are clamouring for masks and other products to protect just themselves. During this difficult period, we need to come closer than ever, to support the community. But there have been cases of people trying to hoard more resources than required; thinking only of themselves with no regard for their neighbours. This is not how it is supposed to be. I understand that thinking about one's safety first is priority, but hoarding important resources when the public is in desperate need, is not going to help Hong Kong. I urge people to come together and help in whatever capacity they can as it is our duty to think about others as well.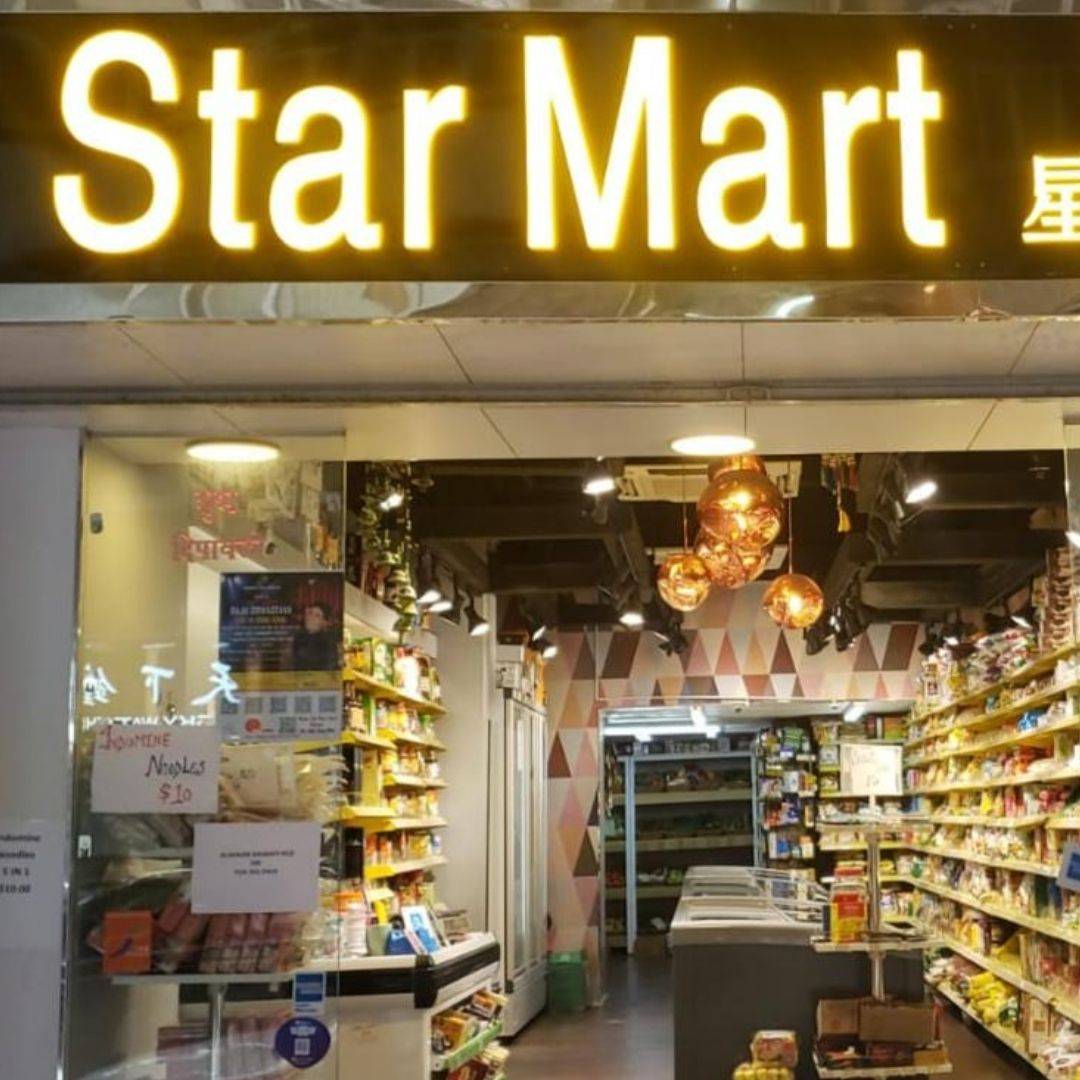 Are there any plans of expansion for your grocery stores?
Currently, we are working towards opening a store in Vietnam. That is the main task at hand right now. Afterwards, there are tentative plans to move to Taiwan, Indonesia, and the Philippines. We already have branches in Macau and China. My main purpose is to gain a stronger foothold in Southeast Asia by having a StarMart store in all the major countries in the region. The Southeast Asian market will continue to grow and in the coming decades, it will become a sizeable chunk of the global economy. I would like to capitalise on this opportunity for growth. Hong Kong, of course, will remain the base and the main operating centre for all branches.
How do you achieve work-life balance?
I try to find time to go to the gym whenever I can. Once or twice a week, I play football with my friends. It is hard to do so because my work takes up much of my time. I try to balance it out with physical activities so that I stay sharp and fit.
Who all are a part of your family?
I have a wife and two kids. My father recently passed away, while my mother is in India. I also have a brother and sister, who reside in India.
What about your kids being a part of the family business in the future?
Of course, I would love for them to join me. I keep hearing from people that they might not be interested because it is a grocery store business. I understand it may not be the most glamorous or exciting type of work to be involved in, but it is an important contribution to the society. I will try my best to get my kids involved with me, but I will not force them. At the end of the day, I want them to do what makes them happy like I am doing what makes me happy.
What is the one important lesson that you are trying to impart to your children?
I always speak to my children in Punjabi when we are at home. It is a rule I stick to. My thinking is that they are going to learn English and Cantonese in school and will be conversing in these languages with their friends. I need to maintain a space at home for their mother tongue, Punjabi, to flourish. This is a way to have them linked to their heritage and culture despite living in Hong Kong.I know several Indians and Punjabis living overseas who are disappointed that their children have forgotten their history. I do not want that to happen to my kids. I want to foster a strong sense of identity for them.
Any words of wisdom for young people who want to start their own business someday?
Whenever you announce to the world that you want to start a business, there will be many people telling you that it is a bad idea or that it is not the right time for it. You will need to stay strong to shut out those voices. I believe that whenever you choose to begin something, it is the perfect time. Yes, it may not work out initially and you may encounter failures. You might miss out on opportunities and even miss your targets. But do not give up. It is all part of the process. Once you learn to lose properly, learn those valuable lessons during tough times, then you will be finally ready to start winning.
You need to spot out opportunities in what may seem to be a hopeless mess. For that to happen, you need to be calm and composed in the face of adversities. This is something that no book or professor can teach you. It only comes from being in uncomfortable situations. My belief in God helped me sustain my confidence during tough periods. I am a practising Sikh who believes in our scriptures. Reading a few passages every day has calmed me down and provided me with a source of knowledge and perspective. Even outside of your business and career, the soothing nature of religion and spirituality cannot be underestimated.
Straight from the heart…
We, as a community, need to start thinking about the society that we reside in. We have a great responsibility to be the spokespersons of our faith, wherever we are present. Thankfully, we have garnered a great reputation over the last few decades as being a selfless, hard-working and friendly addition to any society. Indians, especially Punjabis and Sikhs, have managed to make a home away from home almost anywhere. We have gone through many problems as a culture, historically, but we have risen each time. I am proud to be a member of this community and I am proud to represent Sikhism and Hong Kong, as a businessman, and a human.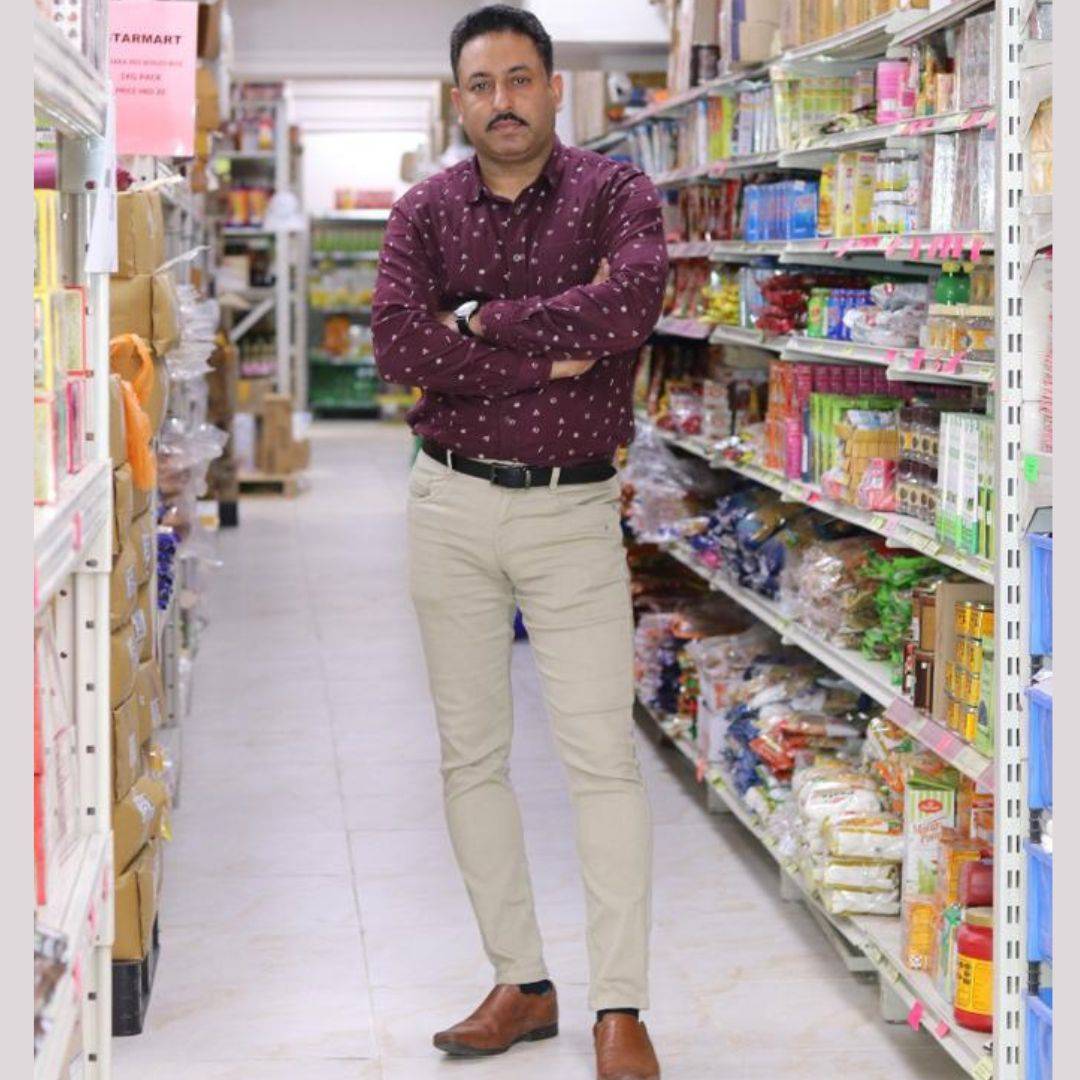 Article by: Einder Dhillon and Raghbir Singh