From Punjab to Hong Kong: serving culture and community
In the bustling streets of Hong Kong, amidst its dynamic lifestyle, stands a beacon of culture and community — the Khalsa Diwan Gurudwara, the sole place of worship for Sikhs in this vibrant city. The gurudwara as we see it today, speaks volumes about the dedication and vision of individuals like Gurdev Singh Ghalib, whose journey and efforts have been instrumental in not only renovating this spiritual abode but also promoting a sense of cultural identity among the community. As the convenor of the committee that oversaw the renovation of this gurudwara, Gurdev Singh has played a pivotal role in shaping its transformation into a place that stands as a testament to the heritage of the Indian diaspora in Hong Kong.
From his early years in Punjab, India, he embarked on a journey that led him to Hong Kong in 1974, at the tender age of 12. While adapting to a new land posed challenges, he gradually integrated into the way of life in Hong Kong, ultimately becoming a prominent figure in the city's cultural and community landscape. While we can part way from our hometowns, we always carry the essence of it deep inside our hearts. We are what our faith and culture shape us into. Mr. Gurdev's story and insights make us stop and ponder how important our roots, service to the community, and cultural identity are. As we delve into his journey, we uncover the essence of community, service, heritage preservation, and the unwavering spirit that has contributed to shaping Hong Kong's cultural landscape for the Indian population.
When and how did you come to Hong Kong? How has your life been in this city?
In 1967, my father travelled to Hong Kong. By 1974, he had paved the way for our family's arrival, creating a new chapter of our lives in this city. I was just 12-years-old when I came here from Ghalib Kalan, Ludhiana in Punjab, India. Back in India, I studied at a school in my village where the curriculum was predominantly Punjabi. With a mere understanding of English and none at all of Cantonese, it was pretty difficult to gel in initially. When I was enrolled in Sir Ellis Kadoorie School in Hong Kong, my father found a tutor for me so that I could hone the skill of English speaking. Both, me and my tutor had to work really hard. I had to go for tuition every day for nearly four hours before school. So, as a child, those days were definitely hard.
After my education was over, I joined the Ammunition Depot Police as a Police Constable in 1981. It was on Stonecutters Island. At that time, Hong Kong was still under British rule and this was where the British forces stored their ammunition. I worked there for two years and in 1983, I joined the Correctional Service Department. I was a part of the department for 33 years. Joining as an assistant officer II, I retired as chief officer in 2016. I feel really proud that I was the only one from my recruitment batch of 90 to be promoted to the rank of chief officer, that too as a Sikh in a predominantly Chinese community. I have given 35 years of service to the Hong Kong community through these appointments.
Khalsa Diwan Gurudwara is the sole gurudwara in Hong Kong. Can you tell us what led to the decision to renovate this historic place of worship? What was your role in the project?
Back in 2004, when the authorities decided to expand the gurudwara. The committee had decided to only redo the part that's now the residential building. At that time, they asked me to join the ad hoc committee that was formed to oversee the reconstruction of that part of the building. I joined as a member of that committee and later I was appointed as an assistant convener for that project.
After we completed that project, we thought it would only be prudent to renovate the old building. This is because we had noticed some cracks in the old building which looked quite unsafe. We appointed some engineers who could professionally check the building's health. Thereafter, they officially declared that it was unsafe to use. After thorough consideration, I suggested that the best course of action would be to pull down the old building and then build a new structure. However, to accomplish this mammoth task, the committee needed someone who could immaculately spearhead the entire project.
At that time, in 2014, I was due for retirement in the next two years. I had plans to move to Canada with my family. But, when this came up, I made up my mind that I would stay in Hong Kong till the completion of the renovation project and I did.
Thereafter, they appointed me as a convenor and we made another ad hoc committee. Essentially, it was the same committee, but we had some new members and then we started the project to reconstruct the holy place. As a convenor, my role included planning for demolition, applying for government clearances, raising funds, and making all vital decisions. I worked there and did seva (service as called by Sikhs in Punjabi) there for eight continuous years. With god's grace, everything went well and we happily opened the doors of the Khalsa Diwan Gurudwara for everyone.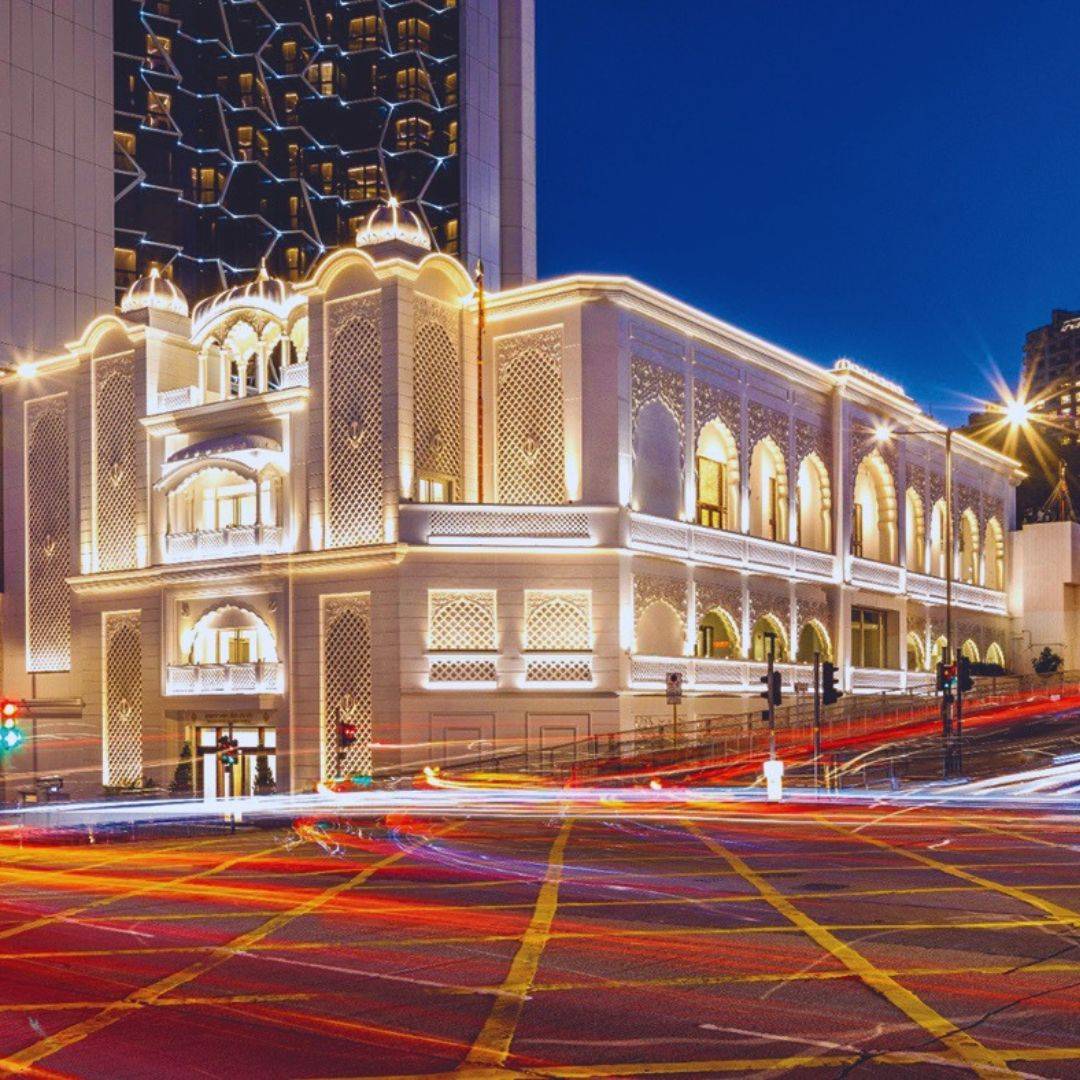 Were there any major challenges that you encountered?
Of course, there were many challenges. The plot where the Khalsa Diwan Gurudwara is was bought in 1901. There was a clause in the deed that one could not build anything more than four stories or higher than 15 metres. The building was vast spread but the height did not look proportional. We applied to the town planning and got the approval for the height elevation and got it raised to 31 metres. That was the first milestone that we achieved.
The old building was a historical Grade 2 building, so we had to go to the Antiquities and Monuments Office to get approval for the demolition of the old building. It's not as easy to demolish an old and historical building in Hong Kong. But with the grace of god, we were successful with our application.
There was also a time when we were fixing the foundation and we found a bomb in the ground. The construction workers called me to inform me that there was a bomb there. I asked them to immediately stop all work and then we called the police. We had to move everything from the gurudwara, we had to vacate it and then at night, the police disposed of the bomb. When it comes to our holy book, the Guru Granth Sahab, there are several rules that everyone needs to follow to ensure we are always treating it with the respect it merits. We had to move it to someplace safe while maintaining respect and ensuring we were not doing anything wrong. We did manage everything but it was a very challenging task.
You are also the president of the Punjab Youth Club in Hong Kong. Can you tell our readers more about the club and your role in it?
Punjab Youth Club is a cultural and sports club. It was founded in 2000, I was a member for quite a long time, and during a general meeting a few months back, I was appointed as the president of the club.
One of the major things we do is that we organise the Komagata Maru Memorial Hockey Tournament every year. I think it is important that we learn about the history of Komagata Maru — a Japanese ship hired by the Sikhs in Hong Kong in the year 1914 that was carrying nearly 376 passengers. They sailed all the way to Vancouver, Canada where the government did not allow them to halt and deboard. As a result, they had to return back to Hong Kong. However, even the Hong Kong government didn't allow them to deboard because the ship sailed to Canada without the necessary permission. Thereafter, they sailed to Kolkata, India. Unfortunately, even in Kolkata, where there was British rule, they were not allowed to deboard. One night, a few members of the ship tried to deboard secretly and the police opened fire on them and some passengers were killed. It is in memory of this incident that we started the Komagata Maru Memorial Tournament.
We also arrange cultural activities and shows. We invite singers or comedians from India and organise various shows for the Hongkongers. To ensure that our community stays connected to its roots, we also teach dance forms such as bhangra and gida and how to tie turbans.
What does community mean to you?
It is truly my calling. I can say it's in my blood. I have given many years of my life to service of people and seva for the Khalsa Diwan Gurudwara. My community means a lot to me. I believe everyone should do their bit and their best to preserve the culture of their community. That is also why I joined the Punjab Youth Club — to preserve and promote the Punjabi culture. The upcoming generations should know what are our roots, where we come from, and what our culture is all about.
What steps can the society take to uphold and promote cultural values?
In a world where everything seems to blend so well, it's important for us to keep our cultural identity alive. One way to do this is by organising events. We must do things for young people that engage them and make them feel connected to their culture.
Instead of only relying on activities organised by schools and global organisations, we should create our special events that showcase our culture to upcoming generations. Our traditional festivals are a great time to plan activities that the youth can enjoy. We should leverage these to make them feel connected to their heritage.
Also, in today's time, kids have a wide worldview. We should use modern ways to help our culture stay strong. For instance, what we did with the digital library at Khalsa Diwan Gurudwara — that's an innovative idea. It lets young people read books and find information online, which fits well with how things are now. Along similar lines, we also offer classes for youngsters to learn about gida (dance form) and gatka (traditional martial arts) in the gurudwara. This way, young people can explore their spiritual and cultural sides in a friendly and relatable environment.
We need to make sure that youngsters have interesting and meaningful ways to connect with their culture. We need to blend old traditions with new ideas in today's world.
A heartfelt message for the Hongkongers:
My message would revolve around the importance of staying connected to our heritage and culture. In this ever-changing world, embracing our roots is essential. It's also absolutely imperative to ensure our children receive quality education. This not only broadens their horizons but also helps them appreciate diverse cultures. Our younger generation holds the key to the future of our community. This makes providing them with good schooling and cultural teachings paramount.
I encourage all parents to give their children a solid foundation and introduce them to places of worship like gurudwaras, mandirs, or mosques, depending on their faith. This will help them stay grounded in their culture and beliefs. Let's take pride in our identity as Hong Kong residents and followers of our faith.