Keeping the traditions of Indian classical music alive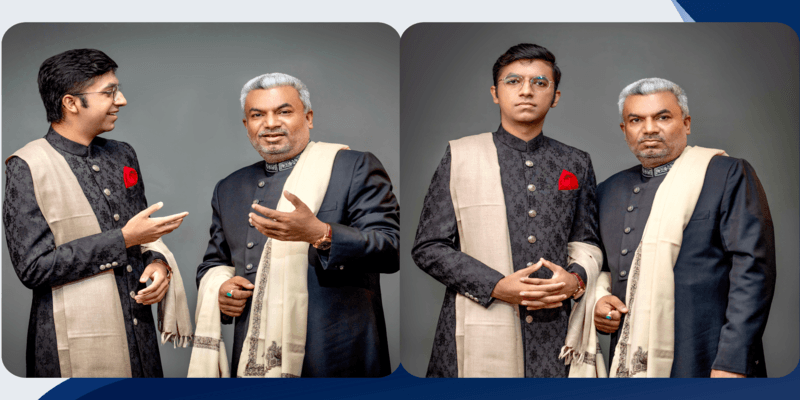 Music knows no boundaries. Across languages, borders, and cultures, the melodies and truthfulness of music do not fail to enchant each person alike. One such genre of music that finds its roots in India and dates back to times immemorial is Indian classical music. Traditions and melodies are passed down through the ages and generations in a family. A renowned exponent of this form of music is Ustad Ghulam Siraj Niazi who received the blessings of his ancestors and has taken his skills across border and found a new home in Hong Kong. Ghulam Siraj Niazi's journey from India, a country known for its rich musical heritage, to the bustling metropolis of Hong Kong has been nothing short of remarkable. With decades of experience, he not only captivates audiences with his soulful renditions but also dedicates himself to promoting Indian classical music as a revered teacher.
Today, he is not only recognised as a distinguished performer in Hong Kong but also as a visionary. With the Padma Bhushan Ustad Mushtaq Husain Khan Association (PUMHKA), he has built a platform for artists to showcase their talent, breathing life into the classical music scene in Hong Kong. Through this platform, he aims to spread the word about classical music and give upcoming artists a better opportunity for their art and life. Join us as we delve into the incredible journey of the maestro who connects cultures and inspires a new generation, including his son Mehdi Hasan Niazi.

When did you come to Hong Kong?
It was back in 1998 that I came to Hong Kong. It has been 25 years since I shifted my base to this city. Before this, for nearly a decade, I lived in Singapore. My friend once invited me to Hong Kong to perform at an event. That is when I realised how lovely this city is. The last two decades have been very blessed for us here. We have carved a name for our "gharana" (stylistic musical lineage) and for Indian classical music in the city. People now know and appreciate us and Indian music as well.
Can you tell us the background of your family's rich legacy in classical music and the renowned gharana you belong to?
Our gharana, 'Rampur – Sahaswan Gharana' is one of the most renowned gharanas back in India and is officially 300-years-old. For the last three centuries, my family — my grandfather, father, uncles, and I — have been serving Indian classical music with all our heart and soul. During the reign of Mughal emperor Akbar in India, Mian Tansen, a renowned musician and one of the 'nine gems' at his court, played a vital role in elevating the Indian classical music tradition. He is a maestro like none other. His musical legacy was passed down through generations, and it was Mian Tansen's grandson, Bahadur Hussain Khan Sabab, who imparted this art to my grandfather's elder brother. Thus, our family's connection to music can be traced back to the lineage of Mian Tansen.
The first person who put down the foundation of this gharana was late Ustad Inayat Hussain Khan. He was my grandfather's elder brother. His disciple who took forward the musical tradition was my grandfather, late Ustad Mushtaq Husain Khan Sahab, who was also the first recipient of the Padma Bhushan Award and Sangeet Natak Akademi Award. The gharana was then led by my father late Ustad Ghulam Husain Khan, and now it is me and my son Mehdi Hasan Niazi.
When did you start pursuing music?
Music is an ibaadat, a form of service or worship that connects us to the divine power. As a little kid, I did not have a great bend towards music. But, growing up, my house had an enchantingly musical atmosphere. I would see my family immersed in their riyaaz (the practice of music). I would see their disciplines flocking in and practising every day. That is how I developed a fondness and devotion towards music. I realised the rich musical legacy that my family holds. It was my responsibility and honour to embrace this legacy and take it forward with as much dedication as my forefathers did. I started learning music when I was nine and gave my first performance at the age of 12.
Tell us about your first performance?
When a child performs at a tender age, s/he does not have a nuanced understanding of what a performance is all about. A child just aims of doing the best of what they know. As a matter of fact, even the audience is not as critical towards a child. They tend to overlook the mistakes made by the child. Our elders start giving us exposure to the stage and performing before an audience early on to ensure we continue to become more confident and develop a nuanced understanding of all facets related to performing on stage. Confidence and expertise come with time and experience. When I started performing initially, I used to falter and get scolded too. That in itself is an experience that shapes a singer.
What are some notable achievements or milestones in your career?
The biggest manifestation of my dreams of serving the art of music has been setting up the Padma Bhushan Ustad Mushtaq Husain Khan Association (PUMHKA). Under this banner, we have been able to bring several celebrated personalities such as Ustad Rashid Khan Sahab, Ustad Ghulam Mustafa Khan, Grammy nominee Shashank Subramaniyam, and Shiv Kumar Sharma, among others to perform for an audience and spread awareness about classical music. Apart from these renowned artists, we provide a platform to many lesser-known yet extremely talented artists from India as well as Hong Kong.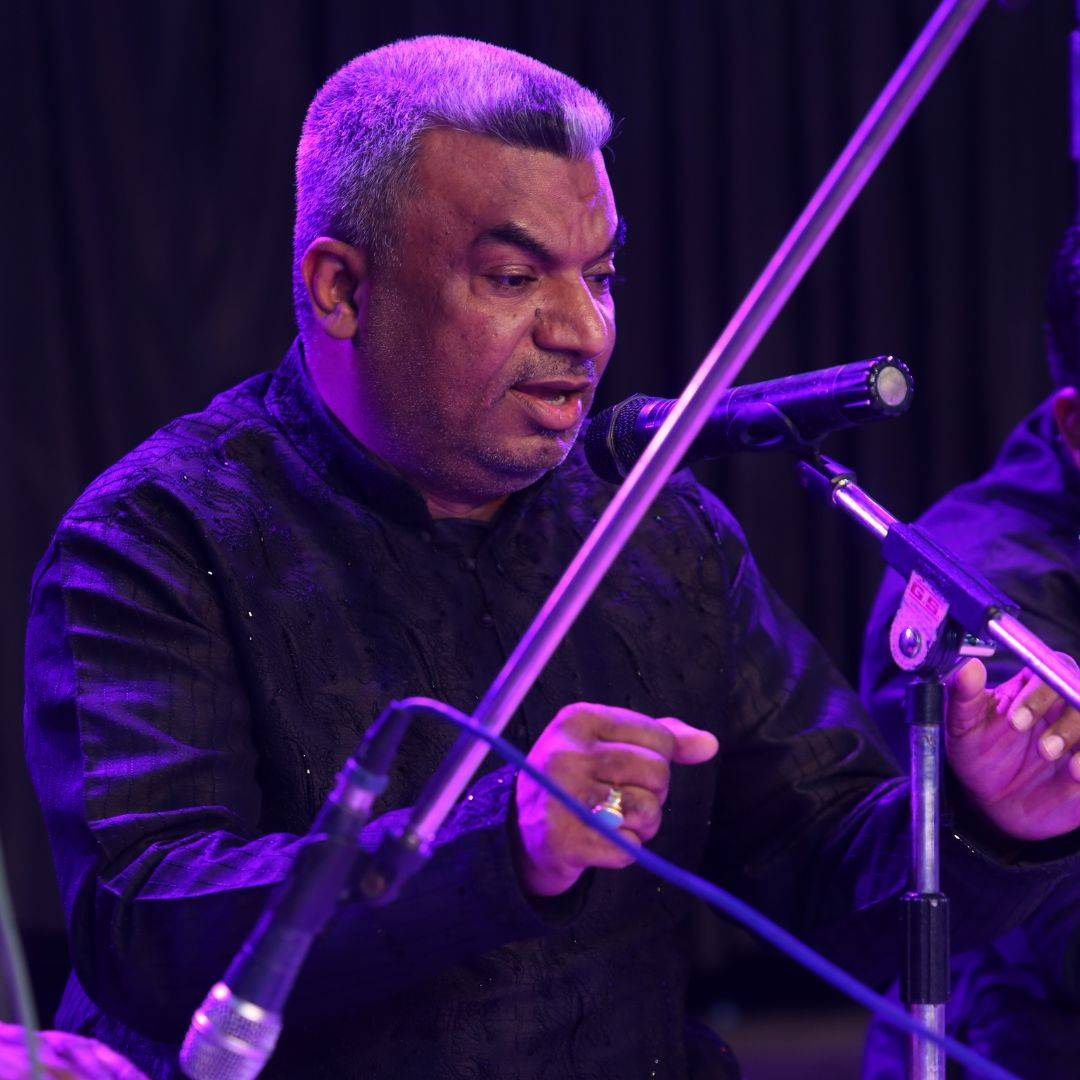 How has music shaped you as a person?
As I said, music is like worship — an act of devotion that forms a sacred connection. When we practice music, we connect with our God. It is believed that this world is created by God, and he has filled it with all things beautiful. Music is a testament to this belief. If the divine himself has created music, how can it be anything but pure? Have you noticed how certain songs leave you with goosebumps or tears? Why do you think that happens? It is because of the truthfulness of the music and the emotions conveyed by its words that touch your heart. That is the beauty of music.
Across beliefs, music is relied upon to connect to our God. Whether it is through hymns in the churches, qawalis in shrines, or bhajans in temples. One can only fathom the inherent purity of music. It has the capability to transform a person. One who practices a form of music cultivates patience, deep emotions, and a profound sense of righteousness. Music has the power to elevate your spirits and enrich your lives. And, just so, it has also touched my life.
People's affinity towards classical music has decreased, do you feel the same?
Learning and appreciating classical music requires a lot of patience, and that largely lacks in people today. However, as teachers, we must always exhibit a lot of patience. When we sing a ghazal or a song, we often try to explain to our audience the genesis of the music that makes a part of that song. Usually, people don't know the technicalities of music and educating them, bit by bit, enhances curiosity.Though not many people show interest in classical music. The journey of making people aware and educating them is indeed a hard one, but it is also arduous to undertake. I feel every singer and teacher of classical music must shoulder the responsibility to preserve this heritage. It is our duty to maintain and keep this tradition alive.
What is your approach to training and mentoring the next generation of singers?
Allow me to explain this through an example. When a layman listens to a song numerous times, they become capable of singing it. However, if I ask them to teach it to someone new, they will not be able to do so because they are not well-versed in the technicalities. This is where teaching begins.
We start by recognising the range of a person, which is the span of pitches a singer can comfortably produce. When we learn in school, we start with the alphabets, then three-letter words, and then sentences. Similarly, we start by teaching the building blocks of Indian classical music. Once the foundation is strong, we move ahead to building more complex structures. My father used to say that the teacher needs to be at least five times more interested in teaching than the disciple is in learning. It is a two-way street. If one practices with dedication, they'll definitely succeed.
Your son is on his path to take the name of the gharana forward. What are your expectations from him?
Parents always want their kids to soar. Pure love and no spec of competition are the essence of this beautiful relationship. I swell with pride when someone praises my son. Sometimes, they also tell me he sings better than me. As a classical singer, his expertise lies in Khayal Gayaki, specifically in the vocal tradition. He also sings ghazals, a poetic form and genre of music consisting of rhyming couplets sung in a melodic and emotive style. Other than this, he is a versatile artist who sings in English, French, and even Nepali. He composes music and plays instruments such as the harmonium.