Bali: a haven for spiritual healing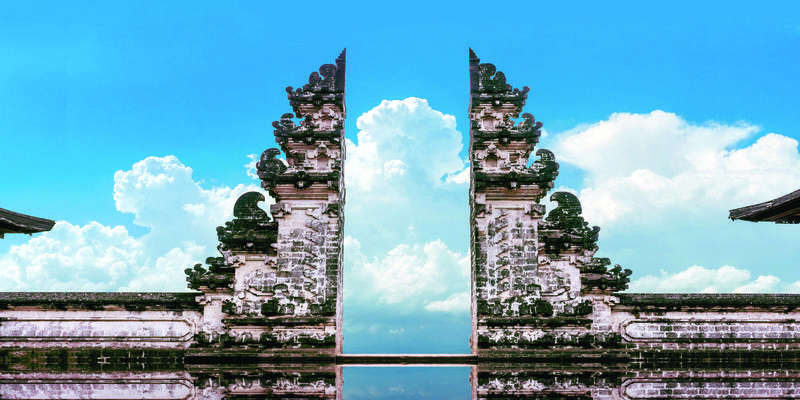 When you are planning a vacation, what are the essentials that you seek? The trip should be relaxing, the place is known for its scenic beaches and natural settings that leave you in awe, has multiple adventure activities to engage, and a rich cultural heritage. If this checklist is similar to that of yours, then your next destination, without a doubt, should be Bali.
The popular Indonesian island is a treat for travellers as it promises luxury at affordable rates. While it is the most preferred location for couples owing to its Instagrammable natural wonders, bachelors and bachelorettes can find solace and their true selves if nothing more.
Around 87% of the population adheres to Balinese Hinduism, making it the only Hindu-majority province in Indonesia. Owing to its strong ties with Hindu culture and traditions, it didn't come as a surprise when one of the locals referred to our group of five guys as the 'Five Pandavas'. Another noteworthy feature of the place is the warm hospitality of the locals. Since 80% of the economy is dependent on tourists, the locals go over and above to make their guests feel welcomed in every way possible.
Throughout the year, Bali is hustling and bustling with tourists as it has been voted as the world's top destination twice in TripAdvisor's Traveller's Choice award in 2017 and 2021.
The plan for us was simple — we go, we acclimatise, and we strike off as many points as we can from our to-do lists. However, our execution and timing weren't ideal. As I share how our trip unfolded, those who are keen on visiting can make notes of what to do and what not.
Since there are no direct flights from Delhi (India) to Bali, we had to do connecting flights at wee hours and almost wait for a day to reach our destination. If there's a direct flight from your boarding city, you are off to a great start already. However, if there isn't, make sure that you plan your commute properly as the so-called 'economical flights' might save you a few bucks but the time lost and the flight delays that one might have to undergo are not a given. After taking a halt in Ho Chi Minh, we landed at Ngurah Rai International Airport in Denpasar. From there, we took a cab and reached our hotel for the next two days — The Kana Kuta.
Our plan for the first day was to cover Sacred Monkey Forest Ubud Sanctuary and Bali Safari and Marine Park. On the second day, we were in Ubud again for adventure activities — Bali Swing and ATV quad bikes. On our return, we explored the Kuta night market to do some local shopping and try out the cuisine.
Sacred Monkey Forest Ubud Sanctuary
Natural habitat for the Balinese long-tailed macaque, the Monkey Forest has a wide variety of monkeys. Visitors can witness monkeys roaming freely in the sanctuary, take pictures with them, and feed them. The 12.5 hectares of forest has 186 species of plants and trees and three temples — Dalem Agung Padangtegal, Holy Spring, and Prajapati Temple. The entry to these temples was restricted, however, the 20-minute walking trail in the lush green forest was worthwhile.
Bali Safari and Marine Park
We decided to end the day by visiting the Bali Safari and Marine Park for a night safari. The package includes dinner and a night safari where the visitors are loaded in a caged bus. During the tour, you can feed herbivore animals and witness a once-in-alifetime event where lions and tigers will be fed on top of the cage by the staff. You'll be able to witness the predator up close and that experience is exhilarating, to say the least. The tour ended with a 'Fire Show' and post that, we headed back to our abode in Kuta.
Bali Swing
If you are on Instagram, you would have surely seen your peers' timelines flooded with pictures of the Bali Swing. Yes, it is one of the many activities that adrenaline junkies look forward to. With multiple swings to choose from, we were spoilt for choices. Moreover, the trend has picked up momentum and several companies now offer different scenarios as a backdrop along with the option of having a low swing of 10 metres (for those who are afraid of heights) or that of 70 metres and above (for those who want a panoramic view).
ATV quad bikes
After the Bali Swing, we wanted to drive the ATV quad bikes through different terrains. Another day activity that would get you all excited for what is to unfold. What is important to note is that it is difficult to get a slot as the place is always full of tourists. Make sure you start your day early and are able to get these crossed from the list as soon as possible. Riding the quad bikes through the rice fields, caves, bamboo forest, and the riverside was a surreal experience. The surroundings were so mesmerising that it turned out to be one of the best days on the tour.
On the third day, we shifted from Kuta to Seminyak — the party hub of Bali. Our plan was to go to Finns Beach Club and spend our afternoon relaxing by the pool. Later, we wanted to head out to the clubs in the evening to celebrate Christmas Eve. As we were about to step out, the rain gods decided to alter our plan. Non-stop rain for the next four hours meant that we were confined to our rooms in Icon Villa.
Later in the evening, we went to Mexicola to celebrate Christmas Eve. The vibe of the place was so palpitating that it didn't matter if it was raining or not. If you have plans to party till the wee hours then La Favela and Red Ruby are your best bet. Over the next two evenings, we explored the nightlife and party culture in Bali. It goes without saying, there's no dull day here. You don't have to wait for the weekends for the places to be packed. Owing to tourists, every day is packed and crowds just keep multiplying as the night progresses. Nightlife in Bali is an experience that's hard to explain in words. The best way to do so is by living it.
Finns Beach Club
Touted as the world's best beach club, Finns is the place to be if you are looking for a perfect sundowner. With four pools, nine bars, three restaurants, seven kitchens, DJs and live performances, you can spend your day with friends and family. Enjoy the sunset that sets the tone for pool parties that can go till midnight on weekends. To our dismay, it kept raining heavily on the days we tried to visit. While the first attempt was a total washout, we were able to make the most of the cocktails and delectable delicacies on our second try. Regardless, the electrifying atmosphere is worth the hype.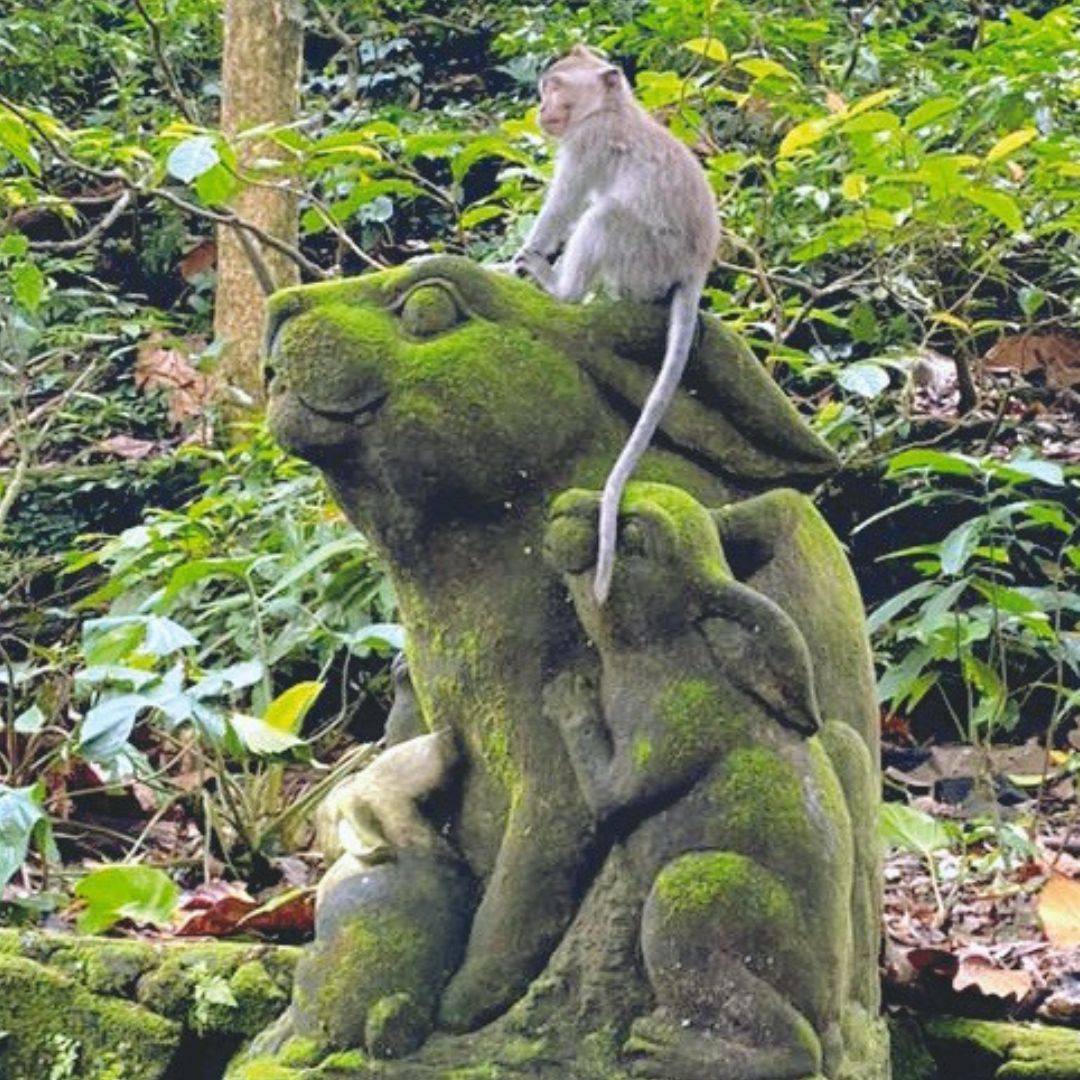 Mount Batur
A must-visit spot for trekkers and landscape admirers, Mount Batur is located one and a half hours away from Ubud by car. This active volcano, which last erupted in 2000, serves as a perfect setting to witness the sunrise amid mountains and lush green surroundings. Since the visibility is low during the rainy season (December-March), and given how our plans were being marred due to incessant rain, we decided to skip the tour to Mount Batur. Don't miss out on the opportunity of exploring this magnificent attraction like we did.
Temples and heritage sites in Bali
Known as Pulau Dewata (Island of Gods), 'Land of a Thousand Temples', Bali houses thousands of temples that hold historic value and stand out for their architectural beauty. Every attraction requires at least a day's time for you to be able to commute and soak in the visual appeal. Since we had just five days, we wanted to cover the islands and not the temples and heritage sites on this tour. For those who want to explore the temples, here are some of the prominent ones:
ULUWATU TEMPLE
LEMPUYANG TEMPLE
TAMAN AYUN TEMPLE
BESAKIH TEMPLE
ULUN DANU BERATAN TEMPLE
PURA TANAH LOT
GOA GAJAH
PURA TIRTA EMPUL
PURA SARASWATI
BATUKARU TEMPLE
Other tourist attractions in Bali
PAKERISAN VALLEY
JATILUWIH RICE TERRACE
TEGALLALANG RICE TERRACE
BALI HANDARA GATE
TIRTA GANGGA WATER PALACE
Nusa Penida
On the last day of our trip, we planned to visit Nusa Penida. We really wanted to cover the picturesque islands before heading back. Luckily, it was sunny and we could go ahead with our initial plan. We took a fast boat from Sanur to Nusa Penida (around 45 minutes). Then, we took a car from the island to reach Kelingking Beach (one hour due to traffic).
Mountain cliffs, white sand, and shades of blue — tourists are welcome to this view that leaves everyone spellbound. The stairway to the beach has several spots for visitors to stop and take breathtaking photos. While we didn't go to the beach as we had lots to cover, we ended up spending more than an hour, capturing different angles of the island. Once you have a look at the image, you will surely recognise it from someone's social media feed as this place is a tourist hot spot.
For those who love to partake in water sports, Nusa Penida has several spots where one can dive or engage in water activities. Apart from Kelingking Beach, there are various other points of interest in Nusa Penida. These include Diamond Beach, Atuh Beach, Broken Beach, Suwehan Beach, Crystal Bay, Angel Billabong, Peguyangan Waterfall, Segening Waterfall, Banah Cliff Point, and Tembeling Forest, among others.
Due to so many attractions, tourists prefer to stay in Nusa Penida for a day or two. This allows them to cover most of the places. After Kelingking, we decided to cover Broken Beach before we would head back. After travelling for another hour, we reached Broken Beach. Known as Pasih Uug, the beach is famous for its archway that covers the water body in such a way that the ocean water flows through.
Angel's Billabong, a crystal clear tidal pool, is near Broken Beach. Due to time constraints, we skipped Angel's Billabong. So, we headed back to Nusa Penida from where we took a fast boat back to Sanur. After a full-day excursion, we reached our hotel rooms and wrapped up our short stay in Bali.
The memories of the trip are etched in my heart forever. I would still keep Bali on my bucket list because there's so much to explore. In my opinion, five days didn't do justice. So, book your tickets, pack your bags and take that much-needed vacation. Reminder: Avoid planning your trip during monsoons (December-March). Traffic during peak seasons can be draining so plan your outings accordingly