Mental health first responders, assemble!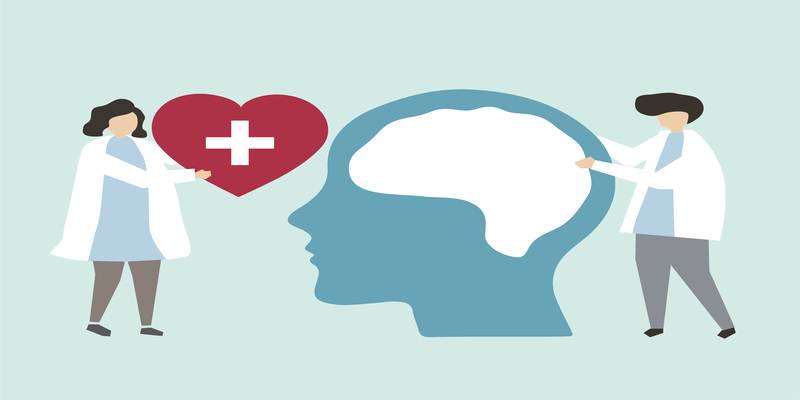 The first to reach the scene of any medical emergency are the first responders, vested with their knowledge to help anyone in need of immediate attention. Using their trained eye, they scan the environment for people who may need help and in a matter of few reflexes, are seen supporting them. There is only one goal: to be a bridge between the one receiving care and the more trained professional who can provide it. To an outsider, viewing all this from a distance, the entire scene seems to go inflow. The observer walks back home wondering, 'what about the crisis that is not visible yet but brews in the lives of everyone we know'.
The COVID-19 pandemic brought the world to a sudden halt. Initially, the global community was rendered without a choice of movement and staying indoors became the new norm. Amidst this, all hide another pandemic in making: the mental health crisis. There has been a rapid increase in terms of challenges related to mental health but as therapists were themselves quarantined, therapy became lower. If we have learned anything during these testing times, it is the importance of mental health and how it is of utmost necessity to mobilise the global community for it. Referred to as "Psychological First-Aid (PFA)," it is the first-level psychosocial support for individuals undergoing mental health challenges. First responders such as paramedics, firefighters, and EMTs are trained efficiently for this. A crisis, just like the current one, creates pressure points on our physical, emotional, and financial daily living. Along with the professionals, it becomes an equal community responsibility to provide a secure environment for understanding and assisting those in need.
Prepare
Along with a willingness to help, we need to prepare a mental health kit with essential tools for assistance. The initial step is to be aware of the signs
and symptoms of mental health challenges so that we can observe better WHEN to help, before HOW to help. As a mental health first responder, it is important to be aware of your actions. Do not take decisions or make conclusions on their behalf. Respect their right to make their own choices.
Extend respect to their cultural and social lifestyle while helping them inform about the accessible care near them. Make a list of available services and support. Before providing an emotional safety net, review if the person's essential needs are met. Be aware of any mental health services available around you and if they are easily accessible.
Look
This is where the first tool in your kit comes handy. To address the person going through a mental health crisis, it is important to be aware of the warning signs they may or may not be overtly exhibiting. Possible signs can be extreme changes in diet, sleep, and/or moods, expressing a sense of misdirection or feelings of hopelessness, and isolating themselves from friends and family.
Ask
Approach your loved one and ask how they are doing. Keep your tone calm and be patient with their reverts. Make it aware that you are available to listen to them and are there for support. Reach out to the person after making sure you have adequate time and space for a conversation. If their responses are not forthcoming, remind them that when they feel comfortable, they can approach you.
Listen
Be sure that the space you are providing is safe, non-judgmental, caring, and understanding. Acknowledge their feelings without providing false promises or assurances. If you do not know a source of information, tell them you will look into it and get back to them later. Use your eyes to give them undivided attention, your ears to truly hear their concerns and heart to show utmost respect and love. It is beneficial to acknowledge and highlight their strengths.
Help
Ask your loved ones if they are taking any professional support and if not, do they want your support in connecting them with a therapist. Ask them about their family and friends — a support system that they can rely upon. Provide them with positive coping strategies such as eating regularly, spending time with loved ones and doing activities that relax them. You can also help them to create a mental health checklist of items and activities that they can refer to when in need.
An essential tool: self-care
Once an act of caring is extended outwards, the same action should be executed inward. Helping with accountability also carries the responsibility of taking care of your mental health and well-being. Another tool in your kit can be related to self-care and activities of your own choice. It is also important to recognise and be more aware of your limits while helping someone. Don't forget to take a breather. Practising positive coping strategies should be top priority. As we move forward to this new normal, becoming more aware of mental health and its challenges is crucial. The more we practice in mental health care, the more we come closer as a global community.