Discovering flavourful boundaries: Maryam Khan's journey as a food blogger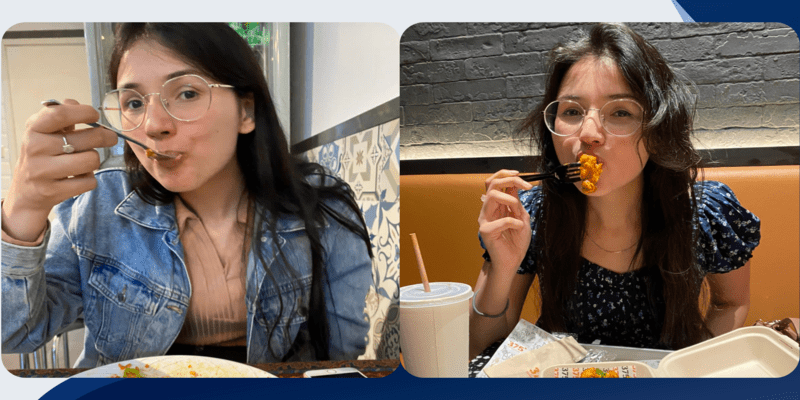 Hong Kong is a vibrant city with bustling streets and towering skyscrapers that are home to a diverse community of people, each with their unique stories, passions, and preferences. One such person is Maryam Khan, a young woman who hails from India but has found her home in Hong Kong. Khan, who has gone on to familiarise herself with the nooks and corners of the city, is a food blogger who has taken the social media world by storm with her Instagram page, "Foodie_explorerz."
With a business degree under her belt, she has combined her love for food and content creation to build a space where she explores the culinary scene in the city. If you are someone who has to stick to specific meals or has restrictions in terms of what they eat, sorting your meals could turn out to be a daunting task. But that's where 25-year-old Khan comes in, a food blogger who has made it her mission to explore and highlight the best halal and vegetarian restaurants and cafes in the city. Her in-depth knowledge of the local food scene and her commitment to creating content for people with dietary requirements make her page a go-to resource for the locals and tourists alike. Join us as we dive into her world.
What inspired you to start your food blog on Instagram?
To be honest, it was the encouragement from my near and dear ones. I had this habit of taking pictures of everything I ate. And, I used to share them with my friends and they would often tell me that with all the photos I had in store, it would only make sense to become a food blogger. Initially, I didn't take it very seriously. I just went ahead and posted a few of those photos. However, due to my dietary requirements of only being able to eat halal meat and if not so, only vegetarian/vegan food, the photos I posted weren't useful for the locals of the city. That is when I decided to create a niche for myself and post for people who have dietary requirements such as mine.
Soon, I started getting messages acknowledging the value of my content and that again, motivated me. I realised I wanted to post for those who conform to certain norms when it comes to food and create value for them. When people acknowledge and appreciate the content I create as a food blogger, it means a lot. It gives me a sense of satisfaction that all the effort I expend is actually useful and is serving a purpose.
Your account features a lot of cafes and restaurants. How do you choose which ones to feature?
Primarily, when I go out, I look for places that serve halal meat. Also, since I have Indian roots, I have a lot of Indian-origin friends who prefer eating at vegetarian or vegan places. Places that cater to such dietary requirements are the places I feature on my page. With such suitability, I post everything I eat. I was in India a few months back, I posted about the delicacies I savoured there too. I try to be completely transparent. If I go to a restaurant and I don't enjoy the food and/or the ambience, I still post about it with my honest review. So, there's no hard and fast rule I follow. This page is a medium for me to express where I come from and how I enjoy my life in Hong Kong.
What are some of the important factors while reviewing an eatery?
Whenever I review a restaurant, there are four things I focus on. Taste and quality of the food, ambience and vibe of the place — is it chill or relaxing, service — I think it's really important, and overall value for money. According to me, apart from taste and quality, service really matters. As an example, if the food's really good but the service isn't, in all likelihood, I will not revisit but if the service is okay and the food is good, it's definitely worth revisiting. In my opinion, a place needs to have the right balance of these things to strike a chord with the customers.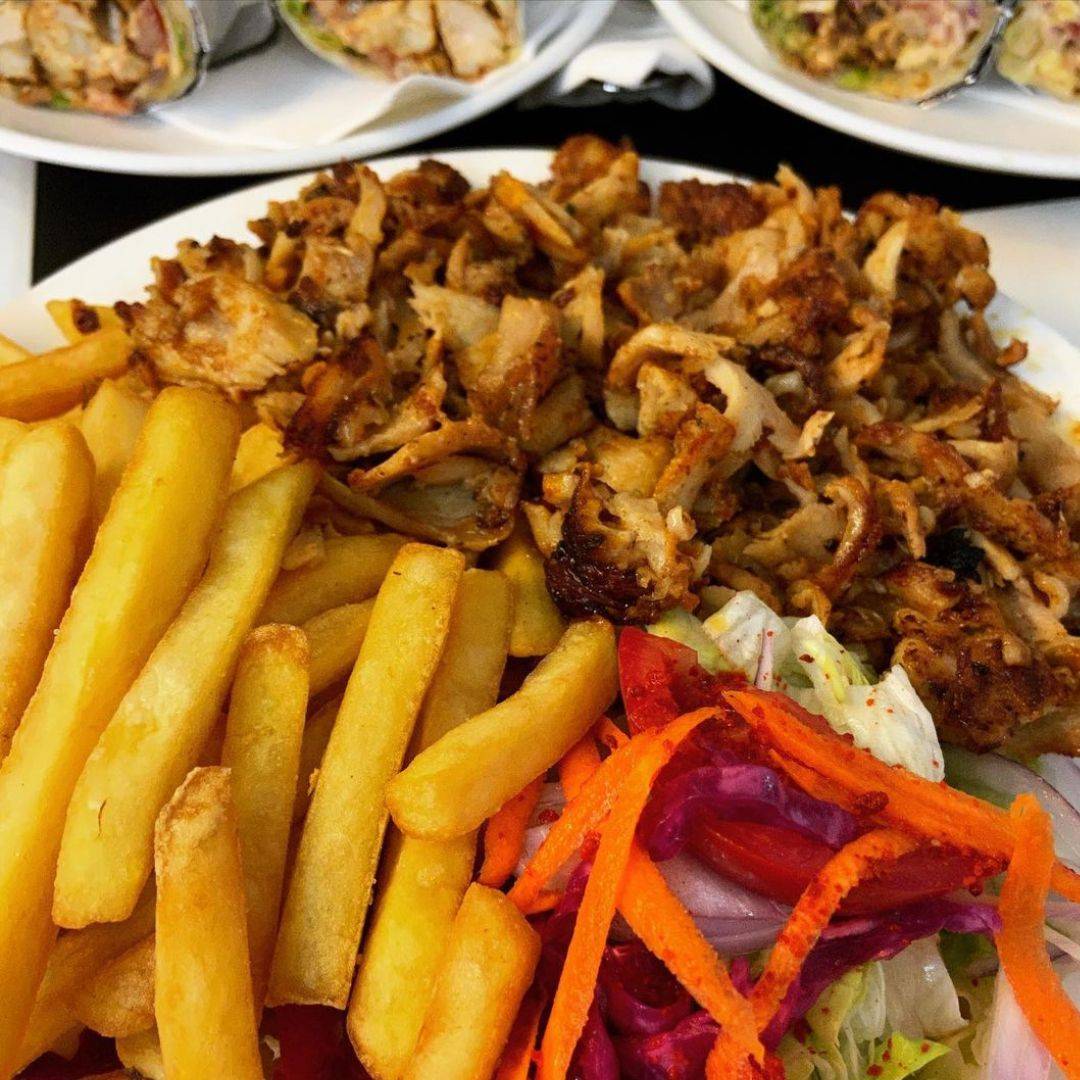 When it comes to growing your following on social media, what is your strategy?
I think it is a learning process. I started off as a novice, I am still not an expert but I have definitely come a long way. It's a cycle — post, analyse, learn, improve, and repeat. We need to observe the trends — what others are doing, what gets more engagement, and how the algorithm reacts. I believe all of this clubbed with valuable content will definitely lead to growth. At this point, reels are acing the game and I love creating them. Earlier, I would post a reel just once a week but I realised that the engagement with reels is far betterthan with normal posts, so I am taking it more seriously.
How has social media impacted your life, both personally and professionally?
Social media gives your passion and talent a platform. Now, most people know me because of my food blog. In hindsight, my current job as a social media manager was offered to me because of my Instagram page. A side hustle on social media didn't turn out to be a waste of time for me after all, it lead to bigger things. It taught me that no learning ever goes to waste, you never know where it might come in handy. Another thing is that social media helped me make a lot of new friends. It is in my community of co-creators where I met a lot of new people and that in itself has been a learning experience.
Can't forget to mention, as a food blogger, getting free food from time to time is definitely a bonus! When it comes to cons, staying very active on social media makes you feel like you're living inside your phone more than in the real world. Sometimes I feel that I am addicted to Instagram but then, can you blame me when both my hobby and job are directly linked to it? It does get a bit overwhelming from time to time, but I can't really take a detox. So, my quick fix is to be mindful of my screen time and control it, whenever needed.
What were some of the biggest challenges you faced as a food blogger, and how did you overcome them?
The biggest challenge is consistency. With a full-time job, one can not always have the energy or motivation to work extra. I really have to push myself to be consistent. As mentioned earlier, I wasn't very committed to the process in the beginning. At a point in time, I was posting only once a week and that too, sometimes seemed very difficult. I've come a long way now. Presently, I post almost three times a week. However, keeping up with such a pace can get difficult for a lack of ideas or energy. One needs discipline. You have to constantly remind yourself about your commitment and you have to keep going. At the same time, it's important to take care of your physical and mental well-being. Sometimes, it's okay to give yourself a break to prevent burnout. It goes for everything, right — job, fitness, learning, and so on.
What are some of your long-term goals and how do you see your blog evolving?
I am also trying to figure out my way ahead as a food blogger. One thing that I want to do is start a YouTube channel. However, that requires a lot of effort and energy. Maybe with some support, I'll be able to do so. I'll cross that bridge when I get to it. At the moment, my focus is on growing my Instagram page and to be able to monetise it soon.
How do you find the balance between your work and blog?
Both my job and my passion project require the same skill set and learnings, they both come together in synergy. Things I learn at my job can be applied to my blog and vice versa. It just really works in my favour and has proven to be beneficial. Other than that, my job goes on from nine in the morning to six in the evening. When I come back home from work and when I have spare time on the weekends, I work on foodie_explorerz. Sometimes, I definitely feel low on motivation but that is where my discipline comes into play.
How do you balance showcasing the food culture of Hong Kong while still staying true to your roots?
While I do showcase everything that is available in Hong Kong and can be enjoyed by people with dietary requirements similar to mine, I also love posting about the Indian food that I eat — be it while I am on a trip to India or the food that I eat every day at home. It is the true definition of comfort to me. That's how I try to balance out things.
What are some of the must-try dishes?
I highly recommend the local food to all the tourists. Dumplings are a must-try. You can have them at YumCha. It's a great option for those who do not have any dietary restrictions. For halal options, one can try dimsums at Canteen at Wan Chai Mosque, Wai Kee, and Islam Food.
What advice do you have for someone who wants to start their food blog?
Stop pushing it off to a later date and start immediately. Don't begin with an idea of perfection, just start posting and along the way, be open to learn and adapt. Use these as catalysts for growth. We often feel that if there are already so many blogs in the same field, why should we start one? Always remember, everyone has a unique thing to offer to the audience. It's important to take that first step if you want to make a difference. The branding schedules, themes, and everything else can be improvised from time to time. It can't be perfected in one go, it takes time.
Another thing that many people are afraid of is judgment. I think you should stop worrying about it. People judge all the time and that's okay. You shouldn't be intimidated by that. Instead, focus on your growth and progress. Don't get into 'analysis paralysis'. Don't overthink so much that you end up being too scared to make a move. It's always 'progress over perfection'.