Defying stereotypes and carving a niche
Harmony "Anne-Marie" Ilunga and Mslolo Londiwe Ngubeni are natives of Congo and South Africa, respectively. How these two women fought against discrimination and stereotypes to carve a niche for themselves in Hong Kong is exemplary. Find out more in this candid interview.
Harmony "Anne-Marie" Ilunga (Harmony)
She is the founder of Harmony – a Hong Kong-based ethnic minority fashion modelling agency. Not only a model in the world of fashion, but she is also an entrepreneur who is encouraging and discovering new talents in the city. So far, the agency has provided a platform for 32 models to express their unique identities. In the past four years, Harmony has organised three different fashion shows and is set to exhibit another show once the pandemic is under control.
How has your journey been so far?
I moved to Hong Kong as a refugee when I was 12 years old. I had always dreamt of being a model. My sister also works in the fashion industry and that's why I was more inclined to be a part of the same trade. In the beginning, I struggled to express myself. There was a strong stigma and rejection in the Hong Kong fashion industry due to my looks and skin colour. Most fashion agencies preferred models who were tall, skinny and white in complexion. Moreover, in mainstream social media, there was always some content that portrayed negativity towards ethnic minority groups in Hong Kong. Being an ethnic minority in Hong Kong, I wanted to become an inspiration for the younger generation. I drew inspiration from the same and started my own fashion show in Hong Kong.
Your views on Hong Kong's fashion industry?
Hong Kong is not a big name in the fashion industry when we compare it with other cities such as Paris and New York. Hong Kong is renowned for being the financial hub but it lacks recognition as far as art and culture are concerned. Hongkongers don't like dressing up for events… one major area that needs to be reformed.
What kind of cultural bias did you encounter?
We are labelled as ethnic minorities who won't be good enough. Many people label refugees and those from ethnic minority backgrounds as someone who will end up working in restaurants. I want to be like who I want you to see and not who you expect me to be. There are several stereotypes imposed on a person of colour, but when one sees the kind of work we are doing and the barriers that we have crossed, one would be surprised. What I have observed from my personal experiences is that models are paid differently on the basis of their skin colour. As a person of colour, need to work three times harder to get half of what others get. Racism and cultural bias do exist in Hong Kong, especially in the modelling world.
What are the changes you wish to implement?
There is a lack of diversity in the modelling industry in Hong Kong. Now that I have created a platform for a group of like-minded and coloured models, there is more exposure for us. Many models who started their careers with me are now doing shows with big brands and some are even a part of international projects. We are surprised to see how much we have grown since inception and how people are recognising our efforts. With the much-needed support, we have been able to create a platform that is changing mindsets. The aim of 'Harmony' is to be recognised on the world stage. We want to defy all the existing stereotypes towards a person of colour. We want to represent ourselves as one — unity in diversity.
Your advice for upcoming models?
You need to be confident. You need to carry yourself well so that people buy that product. Believe in yourself and know what you want to get. You need to be passionate about what you do and whatever it is, you need to give it a try and present your true self. We need to find a way to be ourselves, which is the first step to achieve our goals.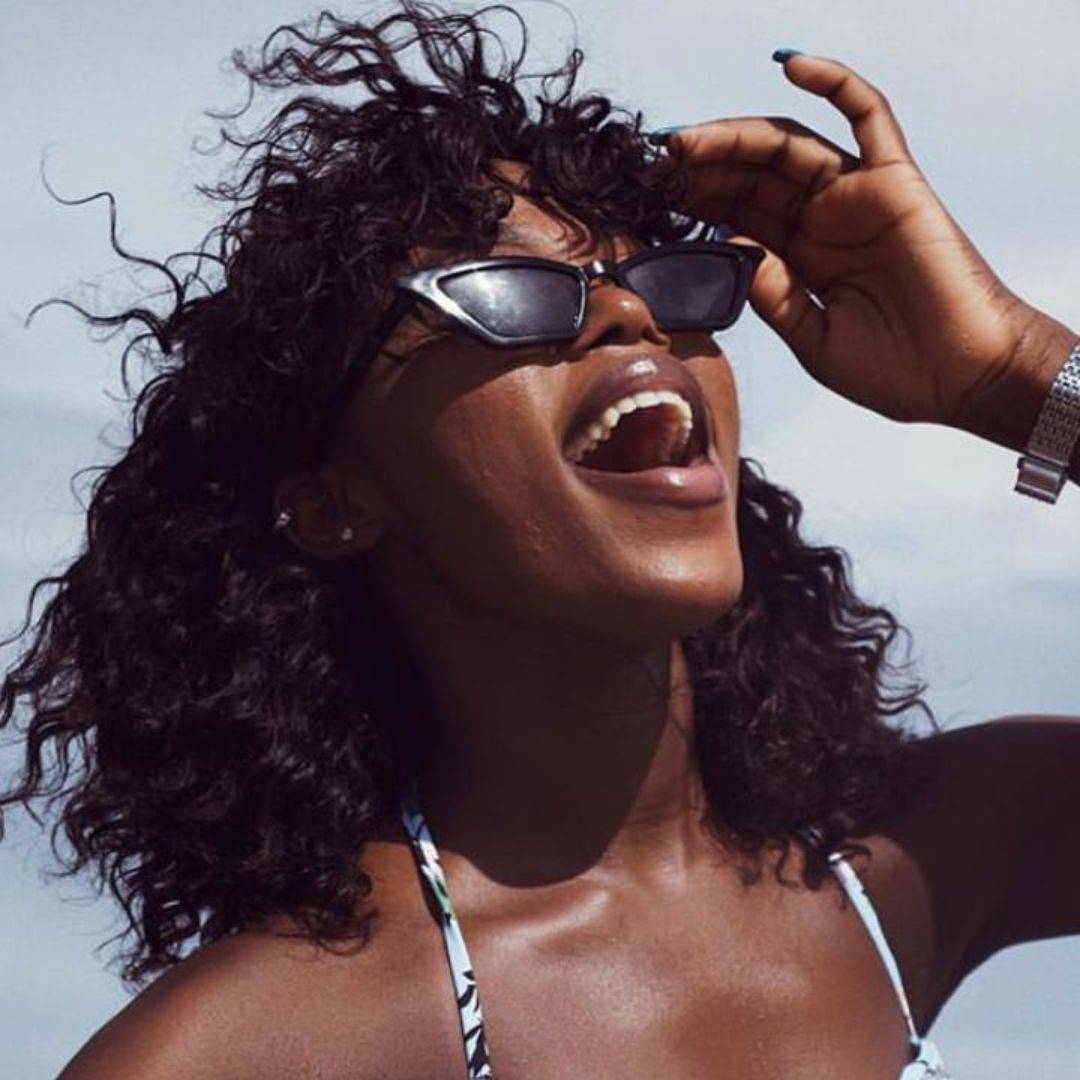 Mslolo Londiwe Ngubeni (MsLolo)
She is an emerging singer who is known for her fusion music that combines Afrobeats and Hip Hop. MsLolo has been a part of the Hong Kong lifestyle for the last 11 years and during that period, she has gone on to become the only live performer in this genre. After performing all around the globe in places such as China, Macau, Thailand and New York, the artist is looking forward to releasing her music album that reflects her personality and culture through her words.
What or who was your inspiration to become a singer?
Music was the first thing that I was exposed to as a child. My family inspired me to be a live performer. My dad was a pastor in the church so on Sundays, I would sing with our community. At home, my siblings and I would do the same. These experiences have helped me a lot.
How did it all begin?
Initially, I used to work for Disneyland. After that, I started creating my own music. I observed that only light music, Hip Hop and other such genres were played in the hotels. There was no recognition for Afrobeat or African music as Hongkongers generally prefer American or British singers. So, I created my own path to showcase what African music has to offer.
Did you face any cultural bias in Hong Kong?
Acceptance and treatment. As an African woman, there are several stereotypes that you have to deal with. People often categorise you. I want the Hong Kong audience to experience who we are as individuals and let go of the labels that others have associated with us due to our skin colour. There have been instances where I have had to prove to people that I went to school, I don't stink, I am educated, I am aware and the fact that I am talented. There has been an obvious bias as far as the treatment is concerned. My band and I have to work hard and prove our credentials every time to get people to understand our craft and respect it. The music industry is very small and the coverage that an artist gets is confined to a specific audience.
What is the one thing that you would like to change about Hong Kong?
I would say the inequality. We can't do anything about it unless we speak about it. Just because the members of my band have darker skin as compared to other bands, doesn't mean that they are better performers than us. It defies the whole purpose of why I am here. I am here to perform because I love what I do and I want to show it to others as well without being judged on the basis of my skin colour. I am not here because somebody is doing a favour to me; I am here because I deserve it. If someone books us through a white-coloured agent, they would pay much more than they do when they approach me directly. Paying less for our performance as compared to our contemporaries is an insult. It implies that you stay there and you don't belong here. This is the biggest struggle I have faced as a live performer in Hong Kong and I hope it changes soon.
Who is your favourite singer?
That would be American singer Lauryn Hill. She is someone who I grew up listening to with my family. Everybody in my family loves her.
Any message for Hongkongers?
I want people to recognise my talent. People in Hong Kong should know more about Afrobeat. They should feel it, understand it and enjoy it without any judgement. I hope that as a live performer, I can educate more people about Afrobeats and other genres of African music.