Budget in a nutshell (2020)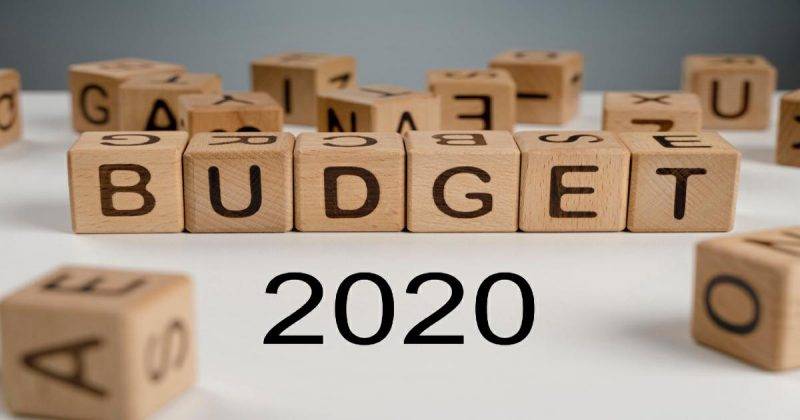 Any country's growth is estimated from the financial budget allocated to various sectors. With the protests and the widespread flu, the economic growth of both Hong Kong and India has suffered of late. To sustain the economy, both the governments provided some relaxations in the fiscal budget. Here are some key pointers.
Hong Kong Budget (2020-21)
To Support Enterprises and Safeguard Jobs, the Hong Kong government will be offering the following provisions: • Low budget loan under SME Financing Guarantee Scheme with 100 percent government guaranty; subject to HK$ 20 billion • The amount of loan depends on the salary and rental expenditure of last six months; subject to a ceiling of HK$ 2 million • Repayment period is up to three years on an opt-in basis • Reducing profit tax for 2019/20 assessment year by 100 percent; subject to a ceiling of HK$ 20,000 • Waive rates for non-domestic properties for 2020-21; subject to a ceiling of HK$ 5,000 per quarter in first two quarters and HK$ 1,500 per quarter for the remaining two • Waiving business registration fee for all annual returns for two years • Waiving business registration fee for 2020-21.
Relieve People's Burden
• Reducing salary tax and tax under professional assessment for 2019-20 by 100 percent; subject to a ceiling of HK$ 20,000 • HK$ 10,000 cash payouts to Hong Kong permanent residents aged 18 or above • Extra one-month allowance of standard CSSA payment, Old Age Allowance, Old Age Living Allowance or Disability Allowance. Similar arrangements will apply to Work Incentive Transport Subsidy • Per quarter, waiving up to HK$ 1500 for residential property • Pay one month's rent for lower income tenants living in public rental units • Pay examination fees for candidates sitting in 2021 HKDSE Examination.
Financial Services
• Waive stamp duty on stock transfers paid by the Exchange Traded Fund (ETF) market makers when creating and redeeming ETF units in Hong Kong • Issue green bonds totalling HK$ 66 billion in the next five years • Issue silver bonds to Hong Kong residents aged 65 or above • Issue inflation-linked retail bonds (iBond) and Silver Bonds totalling not less than HK$ 13 billion • Lower minimum entry age of the HKMC Annuity Plan from 65 to 60 • Launch a HK$ 1 billion pilot scheme for fixed-rate mortgages to help reduce risks of interest rate volatility for homebuyers. • Hong Kong is the first jurisdiction in the Asia Pacific region to have successfully passed the FATF assessment.
Trade: Additional funding of HK$ 150 million for the Hong Kong Trade Development Council to explore business opportunities.
Professional Services: Earmark about HK$ 450 million to implement the "Vision 2030 for Rule of Law" project.
Guangdong-Hong Kong-Macau Greater Bay Area: • Providing a premier platform for international investors to access the Mainland market and allocate RMB assets • Expansion of the channels for two-way flow of cross-boundary RMB funds • 150 hectares area approved under three-year Land Sharing Pilot Scheme • Total public housing production is about 100, 400 units in the five-year period from 2019-20 to 2023-24 • The Hong Kong-Shenzhen Innovation and Technology Park will provide a maximum gross floor area of 1.2 million square metres.
Indian Budget (2020-21)
The budget revolved around three prominent themes — Aspirational India, Economic Development and Caring Society. Aspirational India was further classified into — 1. Agriculture, Irrigation and Rural Development, 2. Wellness, Water and Sanitation and 3. Education and Skills
Agriculture, Irrigation and Rural Development: Earmarked INR 2.83 lakh crore (approx. HK$ 283 billion — INR 1.60 lakh crore for Agriculture, Irrigation and allied activities and INR 1.23 lakh crore for Rural Development and Panchayati Raj. • PM-KUSUM to cover 20 lakh farmers for stand-alone solar pumps and 15 lakh grid-connected pumps • Doubling milk processing capacity by 2025 • Agricultural credit target of INR 15 lakh crore (approx. HK$ 1.5 trillion) for 2020-21 • Fish Production target of 200 lakh tonnes by 2022-23 • Another 45,000 acres of aquaculture to be supported • Raise fishery exports to INR 1 lakh crore (approx. HK$ 100 billion) by 2024-25.
Wellness, Water and Sanitation: Earmarked INR 69,000 crores (approx. HK$ 69 billion) to the health sector. INR 12,300 crore (approx. HK$ 12.3 billion) allocated for Swachh Bharat Mission.
Education and Skills: • About 150 higher educational institutions will start apprenticeship embedded courses • Degree-level online education programmes for students of deprived sections of the society • Special bridge courses to improve skill sets of those seeking employment abroad.
Economic Development was further divided into three categories — 1. Industry Commerce and Investment, 2. Infrastructure and 3. New Economy
Industry, Commerce and Investment: Earmarked INR 27,300 crore (approx. HK$ 27.3 billion) for development and promotion of Industry and Commerce. Proposed to develop five new smart cities in collaboration with States in Public-Private Partnership (PPP) model.
Infrastructure Railways: 150 passenger trains through PPP model. Four station redevelopment projects and more trains for tourist destinations.
Roads: Development of Highways.
Port: Corporatising at least one major port. Hundred more airports to be developed under UDAAN. INR 102 lakh crore (approx. HK$ 10.2 trillion) for National Infrastructure Pipeline projects.
New Economy: INR 8,000 crore (approx. HK$ 8 billion) proposed for National Mission on Quantum Technologies and applications.
Caring Society was divided into three broad categories — 1. Women and Child, Social Welfare 2. Culture and Tourism and 3. Environment and Climate Change
Women and Child, Social Welfare: Earmarked INR 35,600 crore (approx. HK$ 35.6 billion) for nutrition-related programmes. Earmarked INR 85,000 crore (approx. HK$ 85 billion) for welfare of Backward Classes. INR 9,500 crore (approx. HK$ 9.5 billion) for senior citizens and Divyang.
Culture and Tourism: Proposed INR 3,150 crore (approx. HK$ 3.15 billion) for the Ministry of Culture. Allocate INR 2,500 crore (approx. HK$ 2.5 billion) for promotion of tourism and five archaeological sites to be developed as iconic sites.
Environment and Climate Change: Allocate INR 4,400 crore (approx. HK$ 4.4 billion) to the Ministry.
Financial Sector: • Proposed to introduce a scheme to provide subordinate debt for entrepreneurs of MSMEs • The government proposed to sell a part of its holding in LIC by way of Initial Public Offer.
Tax: • Customs duty raised on footwear to 35% from 25% and on furniture goods to 25% from 20% • Basic customs duty on import of newsprint and light-weight coated paper reduced from 10% to 5% • 5% Health cess to be imposed on the import of medical devices • Lower customs duty on certain inputs and raw material such as fuse, chemical and plastics.
Change in Residential Status: An individual to be a resident of India if — (i) the individual's stay in the country is 182 days or more; or (ii) the individual's stay in India is 120 days or more in the current year and 365 days or more in the preceding four financial years.
*For ease of conversion, the equivalent of 1 HK$ is taken as INR 10 instead of 9.51 at the time of writing this story