An educationist who broke all stereotypes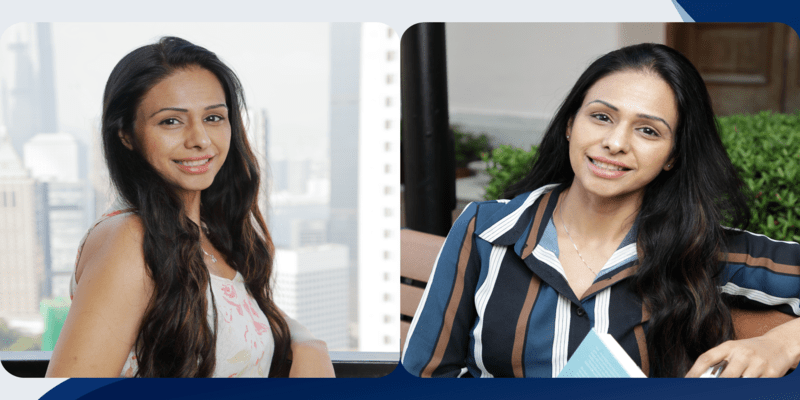 Education truly does open a ton of doors for you, and Catherine Kaur proved that as she embarked on a journey that very few ethnic minorities explored during the 1990s in Hong Kong. A passionate learner, Ms. Kaur always knew that education was going to be her priority throughout. But when other youngsters of her age were rushing to get into jobs or girls her age were focusing on getting married, she decided to pursue her dreams. And, that is how a third-generation Indian-origin Hongkonger stepped foot in the world of education — a flagbearer of education for women and ethnic minorities.
Tell us about your formative days. How was it to be a third-generation Indian-origin child growing up in Hong Kong?
My grandfather and father made their home in Hong Kong ages back. They gave me the best education, but it was very uncommon to find fellow students with the same cultural background at the university during that time. As time passed, I realised I barely had any Indian friends. My entire social circle was full of locals and foreigners. I lost touch with my community. I remember I didn't visit Punjab for 15 years. Though I didn't have many Indian friends, but I ended up meeting so many new people from different cultures; it was an eye-opening experience.
Education plays an integral role in your life. What is the worth of education to you?
Education is important and is a definite asset. No one can take knowledge away from you and it will always serve you faithfully. Especially, if you are a woman, then it is all the more important because it can give you the much-required sense of freedom and independence. Even when I was a kid, I knew in my bones about the importance of education. The world was very different then, there was no Internet to connect people so easily and unite the voice of women across the globe, but even then, I knew education would give me the wings I needed to soar. Having said that, education is not the only thing in the world that matters. Yes, it was and is immensely important for me, but there are a lot of people who have done well even otherwise, and that is because they followed their passion. So, I think the key is following your passion, peppered with a good education.
You have been teaching for the past 20 years, how has the experience been, especially with the recent shift to online education?
Teaching is a very hands-on job. It is a pleasure when learning takes place otherwise it has no meaning. Through the years, a teacher's role has changed a lot. We act more like facilitators now, allowing students to take ownership of their learning. Education needs a human touch to it to understand the mood of the classroom and teach accordingly. Hence, online teaching wasn't exactly the best idea. Though it was not the first time we were experiencing it. SARS gave us the first taste of online teaching. Back then, teachers and students both were not well-equipped with technology and the Internet was slow. Due to school suspension, we were left with no choice but to return to online teaching once again.
Advancements in communication technology broke all geographical barriers and learning never stopped. Even though it was tough to get students engaged during online lessons, we somehow survived, thanks to multiple apps and high Internet speed. We still made the best of things by giving the kids more liberties. Obviously, it is not practical and feasible to have kids sitting in front of the computer for the whole day. We cut the lessons down to 35 minutes instead of hourly lessons. While schools usually finish at 3:40 pm, we decided to wrap things by 1 pm during the pandemic. Of course, collaborative learning was still difficult, but we made use of the various technologies that we had at our disposal. We conducted quizzes and other sessions that saw full participation from students. Exams were called off and we had to use predicted grades which again led to another problem of fairness.
To be honest, it is sad to see that kids these days hardly have any spare time for themselves — their schedule is usually jam-packed. It wasn't this cut-throat when I was growing up. We would finish our homework and spend a good few hours with friends in the park. Sad that the world is becoming a rat race. Too competitive!
Now that kids are studying online, isn't that increasing their reliance on technology all the more? How do you then ensure that they also develop a habit of reading?
Well, modern technology is part of young people's lives. Online learning is not restricted by time and place. But at the same time, yes, they do get addicted to their phones because there is so much available on the net. That is the reality of today, and we cannot do much about it. In our school, electronic devices are not allowed unless provided by the school and used under the supervision of the teachers. Furthermore, we have a good reading culture in school. But then again, reading is a very personal choice; some kids like it, and some might never do. So, like everything else, we cannot force them to do that either. I love reading. Mitch Albom is my favourite author. I simply get glued to his books… it is just the way he writes; it takes you to another world. Reading increases your knowledge and equips you well, making you confident while having conversations with others. I am a big fan of Sufi writings as well. Their poetry has very deep meanings. I believe it is easy to understand Science but not Sufism.
Tell us about your educational background and your research paper.
My entire education till my Master's degree was done in Hong Kong with The University of Hong Kong. For my Doctorate (PhD), I thought I will go to a university in the UK as my parents live there. I got enrolled at Nottingham Trent University and began my research on, "Implementation of Problem-Based Learning (PBL) in Senior Secondary Curriculum in Hong Kong". The aim was to understand if PBL as a teaching pedagogy could lead to student engagement and a high level of interaction. In the Asian culture, we rarely question or challenge the teachers. We accept whatever is being taught. This may be explained in terms of an extension or transfer of the Confucian ethics or filial piety, which means respect for one's parents, elders, and ancestors. Hong Kong students are believed to be over-dependent on their teachers and are too shy to ask or answer questions.
In the classroom, it is usually the teacher who initiates most of the communication and students speak up only when they are invited to. The students seldom challenge their teachers, whereas, in the west, both teachers and the students treat each other as equals. Students can make uninvited interventions in the class when they do not understand or can even debate with teachers and express disagreement in class. I am not saying kids should be disrespectful but that they should ask more questions in class and get in the whys and hows of things. A few kids, especially those who are introverts, stay in their shells throughout because they don't get such an environment in school where they are encouraged to speak up, and I hope schools address that soon.
How have you contributed your knowledge to the society?
A few years back, when there was a reform in the education system of Hong Kong, I did a seminar at the Hong Kong Sikh Temple where I guided youngsters and their parents about the changes. I often receive calls from people seeking advice on which subject, school or university to opt for and I am happy to help always. My daughter goes to King George V, and I remember being a guest speaker for them. In addition to that, I have contributed to a few other NGOs and universities, wherever I could and I will keep sharing my knowledge with others.
Your heartfelt message for Hongkongers?
I love this quote from Pierre Teilhard de Chardin, "We are spiritual beings on a human journey". Life is not a race and we don't need to compete with others. Your competition is with yourself! Enjoy your journey and do what heals and satisfies your soul. A message to the parents would be that please allow your children to decide for their future. Don't make plans for them. Allow them to have ownership of what they want to learn, what they wish to do in the future and let them decide their occupation.
To youngsters, I would say, be careful while pursuing your education or career. Opt for something that will not be replaced by technology easily. Equip yourself with skills that employers of the 21st century are looking for. Communication, critical thinking, and interpersonal skills are very important along with theoretical education. Like they say, 'discipline without education is better than an education without discipline'. Please stick to your moral values as you embark on new journeys. Having said that, I wouldn't say education is the only way to succeed in life, but it is always a good thing to have ample knowledge and be equipped enough to look after your success when required. Keep following your dreams and working consistently towards them; find your passion without letting money define it.