Yoga: the secret ingredient that transforms lives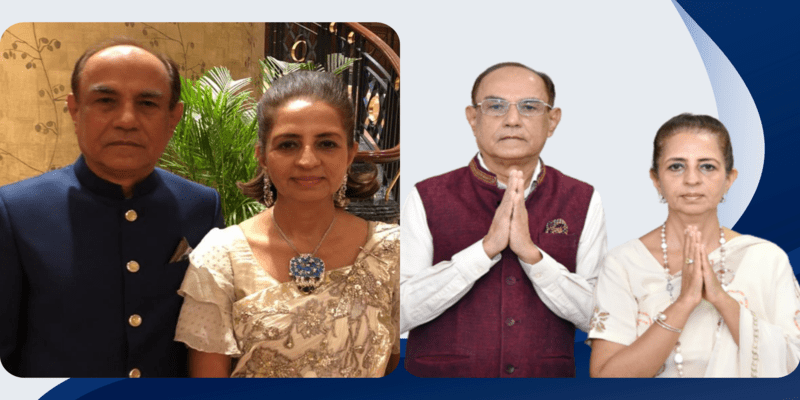 With so much happening around us, we often tend to forget the purpose of our lives. While chasing targets, we have created an imbalance that has led to stressful living and a lack of motivation. To find happiness, peace, and most importantly "success without stress" is something that all of us want but only a few know how to attain it. Founders of Life Management Yoga Centre (LMYC) — Mrs. Sangeeta Ahuja and Mr. Ramesh Ahuja — have shown a path that could resolve all the complications. Mrs. Ahuja shares the science behind a healthy, blissful, and meaningful life through yoga.
Born and brought up in a family of ayurvedic doctors, Mrs. Ahuja has been imparting her knowledge since 1998 and has done her Teacher's Training Course under Dr. Jayadeva Yogendra and Dr. Hansaji Jayadeva Yogendra at The Yoga Institute (TYI), Mumbai. What inspires her in the process are the testimonials from her students. Learn more about her non-profit institution that aims at transforming lives through physical, mental, emotional, social, and spiritual fitness.
What does yoga mean to you and how has your experience been?
In 1996, I was undergoing depression and the one-week residential health camp at the institute changed my thinking totally. After the camp, I went back to my homoeopathic doctor and returned the medicines saying, "I don't need the medications anymore. Now, I know how to take care of my mind and emotions, thank you for your help". There was a calling from my heart that this education — which no parents, no school, and no colleges share — how can I keep this wisdom limited to myself only?
Furthermore, I realised that I would get angry easily. Anger would come to me every now and then, but thanks to The Yoga Institute, the teachings, and the practice of the same knowledge, I became a better person. Now, anger doesn't come to me easily. Our mind needs a lot of awareness and mindfulness at the conscious level, apart from willpower and determination, if one wishes to overcome negative emotions.
Tell us about the formation of LMYC.
In 1992, my husband Mr. Ramesh Ahuja had a vision of opening a yoga and meditation centre in the city for the youth. He joined TYI in 1994 and I followed him in 1996. In 1998, my friends invited me to join a ladies' tea group which was far from my hobby. They asked me what I like and I answered that I prefer to practise yoga. Then, they asked, "can you teach us too?" That's how the classes started at home with a small number of ladies. It kept on growing till it went out to the Kowloon Cricket Club and Hindu Temple (Hong Kong Island).
As people started enquiring about men's classes, my husband went through Teacher's Training Course (TTC) at TYI and eventually joined me in 2000. September 11, 2001, was the official inauguration of the Life Management Yoga Centre at 35, Kimberley Road, TST by Dr. Hansaji Jayadeva Yogendra. My daughter Mansha also did her TTC at the Institute and started conducting yoga classes for kids at the LMYC.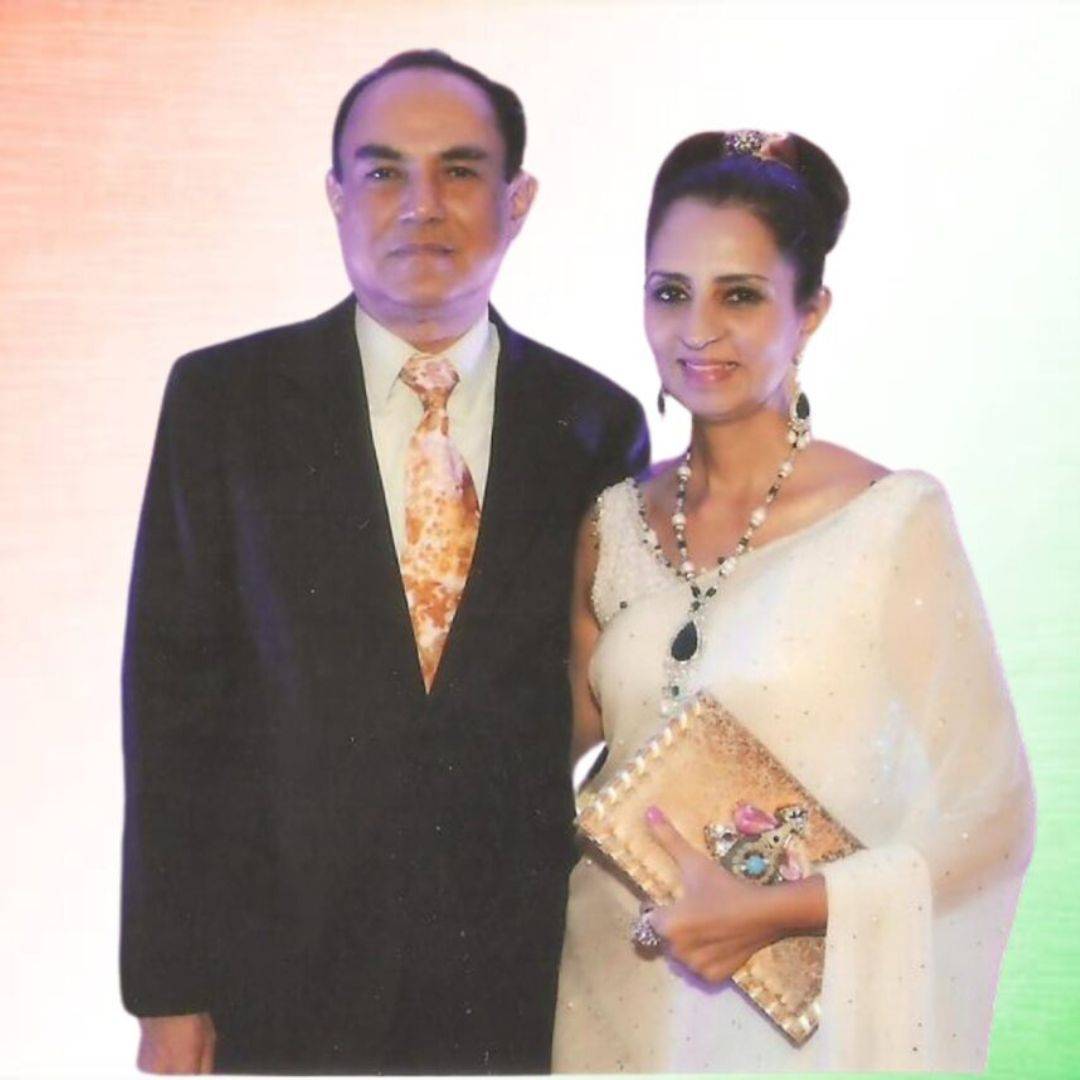 Tell us more about the coaching centre and what all forms are taught.
LMYC teaches yoga at physical, emotional, mental, social, and spiritual levels as one of the oldest centres in Hong Kong. The centre emphasises "classical yoga beyond postures and living beyond pain". It gives an insight into body, mind, and soul — generating inner strength so that life can be lived in peace. Yoga is the manual for life management which is the primary human goal as life runs on four principles: Dharma, Artha, Kama, and Moksha.
Dharma (duty): For a human being, the first duty is towards himself to maintain a balance in all situations because of the gift of the human intellect. One should not let their emotions overpower them so that they can perform their other duties towards their immediate family members, workplace, society, and humanity at large. Artha (money): Being human, we need money to complete our basic needs. Money will flow into our lives when we develop the attitude of being happy and content while doing our duties. The main role of artha is security, however, with this money, one can also have the pleasures of life, Kama (desire). As human beings, we also need to enjoy the fruits of our hard work and at the same time, we also keep working on our evolution towards spiritual goal, liberation, the Moksha (freedom).
Mindlessly repetitive stretching, bending, and twisting yourself in all possible directions will not bring about all the positive and wholesome benefits of yoga. Especially, if the frame of mind is disturbed while practising. The traditionalists in yoga recommend a combination of the right feeling with physical asanas/postures. The physical asana is selected after full consideration of its psycho-physical value. The attitude (Bhava) enriches and elevates the consciousness to reverberate at a different level leading to expansion and growth. All these forms and techniques are taught in-depth at the centre.
How can one attain a balanced life?
AAVV — Ahar (balanced diet), Vichar (thoughts), Achar (behaviour), and Vihar (recreation) — are the four pillars of a healthy and balanced lifestyle. Ahar is the food. As per yoga, "you are what you eat". Diet plays an important role on the mind. "As the foods, so the mind; as the mind so the thought; as the thoughts so the actions." Vichar is your thought. Thought is the output of what we input through our sensory organs. We need to take care of what we hear, see, feel, taste, and touch. If we have sattvic (pure) input, this will bring us happy and positive thoughts. Rajasic (passion and emotion) input leads to frustration and anger. Tamasic (irresponsible and ignorant) input leads to dullness and sadness.
Achar is your behaviour. Planning and following a daily routine plays a big role in the mastery of our subconscious mind as we don't permit our ego to take over the direction of our goals. Vihar is recreation and relaxation. Recreation is when your mind and body participate totally in an activity such as painting, dancing, and other hobbies to de-stress the mind. Relaxation with family is the best. One should try to attain these four pillars every day to restore balance.
What does your yoga routine look like?
I follow classical guidance. There are two ways to practice asanas: dynamic and static — where one holds the pose for one to three minutes. These bring changes at the neuromuscular level. I always start with one meditative asana to decondition and recondition the body and mind to be in the present. This is followed by the six stretches of the spine as the spine is the centre from where the messages and energy (prana) travels from body to brain and vice-versa through our chakra system.
Then, upward stretch and sideward stretch with Yogendra breathing rhythm for concentration, coordination, and to gain knowledge of the strengths and weaknesses of body and mind. After that, forward bend and torsion asanas to reduce the rigidity of the body and mind. Lastly, the backbends to become courageous and self-reliant. This sequence is followed by the relaxation of 16 sensitive zones that helps us let go of our perceptions and our total thinking. Only when we let go, do we attain a pure consciousness which is above duality.
Is yoga more physical or mental? How do you motivate someone to join?
It's both and not just limited to these two aspects because it also includes emotional, social, and spiritual components. However, the body functions more in auto-mode. Our heart, lungs, breathing, circulation system, digestive system etc., are all functioning in a God-given way of doing things. For the mind, a manual is required as per the Yoga Sutras compiled by Maharishi Patanjali, 2500 BC. Otherwise, thoughts and desires become our masters. The aim is to be the master of them. Mind mastery is life mastery.
Yoga has three components: Philosophy, Psychology, and Technology. It is a science of living life in harmony with all, including mother nature. The easiest way to motivate anyone to do yoga is for the experience. Because yoga is experiential science. Once hooked, it's for a lifetime.
What are your future plans?
LMYC, on its Silver Jubilee, launched Global Yoga Fans — an online platform where all inspiring yogis, yoga masters, and gurus who have gone through various disciplines share their life-transforming journeys with other aspiring yogis. Under LMYC's Self Social Care Initiative programme, the aim is to create a pool of teachers who can serve the community by imparting Classical Yoga Teacher's Training in different parts of Hong Kong at a low and affordable cost. This training is accredited and is internationally recognised by the AYUSH Ministry, India and Yoga Alliance, USA.
Apart from that, more classes and workshops are being organised, both in English and Chinese so that more people can benefit without having to undergo the training course. The goal is to make yoga education available for sanity, unity, and divinity to as many as we can. We wholeheartedly invite volunteers from the society for the same.
Message for Hongkongers:
S.M.I.L.E (Self-Mastery In Life Eternal) to evolve.