The fire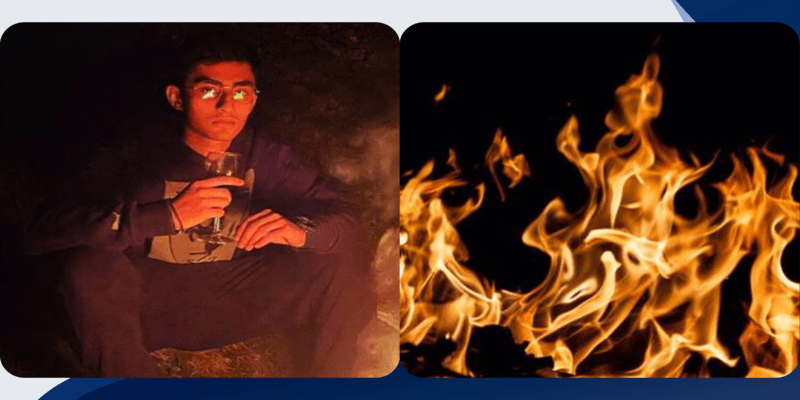 The fire keeps burning as it always does,
I'm sitting in the corner quietly like I always do,
So much silence in the air, almost like the flames are full of despair,
But no one knows what to really do.
The moon is out as it is every night but tonight seems a little different,
The sound of the wind is telling me something but it doesn't seem quite exhilarant.
My eyes focus on the flames while I try and comprehend some thoughts,
The night turned out to be more skeptical by the minute because nothing connected the dots.
My peers caught a glimpse of me and asked me if I was alright,
I didn't know at that moment if it was reality or a strange feeling at sight,
But as soon as I heard something familiar being called out several times,
I realised it was my name that my friends had been uttering and not some silly rhyme.
It was 3 in the morning and it was getting colder,
My friends were all tired but I was more awake than a battlefield soldier.
I had buried deep thoughts into my head, the flames had evoked me,
To bring out an inner light in me which showed me a sign of hope,
I hear a sound, it sounds familiar, my alarm starts ringing, I woke!
Poem by: Anusheel Chaudhuri