Skin care is self-care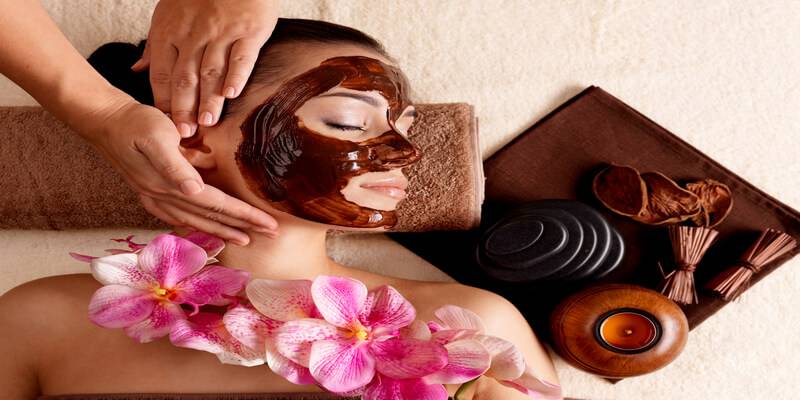 Often, people misunderstand the term 'self-care' with 'self-improvement'. Self-improvement comes from a perfectionist mindset, where we believe that we need to fix ourselves to achieve our goals. Many aspects of this industry, such as diet or weight loss/weight gain, send the message that if people work harder on themselves, they will be able to fix what feels defective, and only then will they be worthy of loving themselves. As we continue to go through a period of uncertainty, it can't be easy to stop our minds from turning against us. We need to understand the fact that stress and anxiety can manifest in many ways. It is possible that our skin might be responding to the recent stress of isolation. The appearance of our skin can have an enormous impact on how we feel about ourselves. In fact, skin conditions such as acne can greatly impact mental health.
Creating and following a skin care routine can be a soothing form of self-care. The purpose of a skin care regime is to tackle the skin concerns affecting our confidence. The skin care regime should be divided into two kinds of activities. The first column should be of activities that, if we skip them, we are going to be off our game, such as skin treatments or double-cleansing. The second should be of activities that will make us feel like royalty, things that we don't need to do every day but when we need an extra boost. For instance, taking a bubble bath or using fancy facial tools. At the end of the day, anything can be made into a form of self-love with the right mindset. The essence is to bring attention back to ourselves for that 'me time'.
Skincare products and regimes are built for the long haul; consistency and dedication are the keys to yielding the desired results. Fundamentally, a skin care routine is about respecting our skin and working with the skin's natural ecosystem by cleansing, hydrating, nourishing, and protecting it. Our skin is the largest organ and does its absolute best to protect us, and therefore deserves a bit of patience and a whole lot of love. To achieve the results that will make us feel confident and comfortable in our skins, here are a few curated tips.
The 10-step skin care routine
The traditional 10-steps skin care regime is the most widely used method. 
Oil-based cleanser: 
A water-based cleanser isn't very effective in removing all oil-based impurities such as SPF, makeup, and the body's natural sebum. An oil-based cleanser will remove dirt without stripping your face of its natural healthy oils.
Water-based cleanser: 
Use a liquid foaming cleanser to remove the remaining impurities after oil cleansing. The method of using both oil-based and water-based cleansers is called Double-Cleansing.
Exfoliant: 
An exfoliant helps in removing dead skin cells and cleaning the pores. You can use a scrub, peel, or pad to exfoliate your face gently. However, don't over-exfoliate as it can damage your skin's lipid barrier and compromise its function. Over exfoliation can cause your skin to become dehydrated and flaky and might even lead to breakouts. Hence, start slowly, exfoliate once or twice a week and no more.
Toner: 
After all the cleansing and exfoliating, your skin's pH might get imbalanced and needs to be brought back to its acidic mantle of 5-7. A good toner will not only balance the pH level but also bring moisture back to the skin. 
Essence: 
The purpose of an essence is to maintain, hydrate, and protect the skin. It should be used after cleansing and toning. It works best when applied before any products such as serum. 
Skin treatment or serum: 
There are many types of serums, each with unique properties. The concoction of highly concentrated ingredients is meant to target specific issues such as acne, wrinkles, or blemishes.
Sheet masks: 
Sheet masks are sheets of paper soaked in serums that you leave on your face for 15-20 minutes. They are great for nourishing and hydrating your skin. Plus, sheet masks can effectively soothe inflamed or sunburnt skin. However, don't wash your face after removing the mask unless stated on the package.
Eye cream: 
Eye gels, creams, or oils help in nourishing, moisturising, and preventing dullness under the eyes. They also help in reducing puffiness and visibly brighten the skin. 
Moisturiser: 
Using a moisturiser daily maintains the skin's barrier, acts as a seal to ensure everything is locked into the skin and prevents environmental damage.
SPF: 
Depletion of the ozone layer has increased the risk of sun damage from harmful UV rays. Sunscreens block these rays, thus greatly reducing the chances of sunburn. Many products are being sold with built-in SPF. However, it is still important to include this step in your skin care routine. 
AM-PM skin care routine
A morning skin care routine should focus on moisturising and protecting your skin from harmful UV rays. AM routine should include, a water-based cleanser, toner, serum, moisturiser, and SPF. Longer routines can be saved for the evenings, including double-cleansing, exfoliating, essence, and eye creams. 
For different skin types
Oily skin: The most common concerns for this skin type are shiny complexion, acne, uneven texture, and visibly large pores. Despite what you might think, it is not counterintuitive to use an oil-based cleanser or a thick moisturiser. Don't be afraid to embrace enriched night creams and double-cleansing. However, avoid using toners with a high percentage of alcohol as it will overly dry out your skin.
Dry skin: For those with dry skin, you need to pay extra attention to how your skin feels and, based on that, make skin care decisions as you go. To give your dry skin a moisture boost, try hydrating serums or essence. Make sheet masks your best friend. 
Combination skin: Your skin can be dry or normal on most parts and oily in others, such as the T-Zone (nose, forehead, and chin). Choose skincare products that will help balance out your skin. Use two different types of clay masks two or three times a week and two types of moisturisers to treat separate skin woes, or use skincare products specifically designed for combination skin.
The number of steps in a skin care routine might seem overwhelming, but you can create a personalised skin care regime at your convenience. The aim is to have a routine that targets your skin's needs and helps you feel happy about the changes you see. Remember, skin care is one of the biggest forms of self-care and ultimately self-love; something that you should aspire for each day. 
Article by: Ayushi Pundir