Existence or essence: which matters more?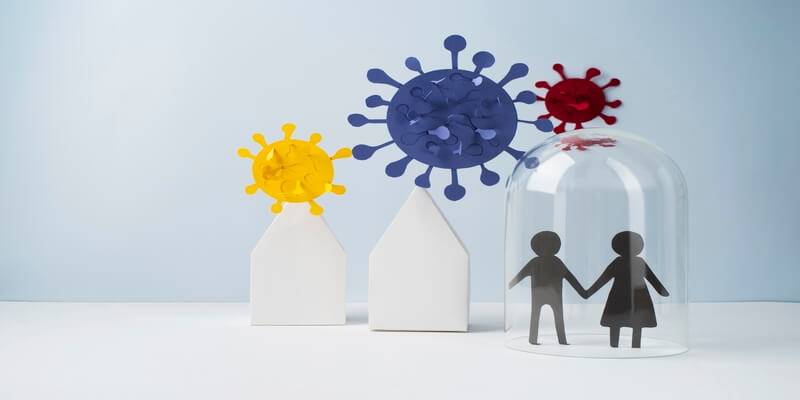 When the pandemic began, none of us could have imagined that our lives would get altered to such an extent that we would forget how it was to live before COVID-19 struck. Be it our work life, the way we consume food or are often restricted to our rooms, the new 'normal' is difficult to understand. With so many uncertainties as to how things will unfold, the question that often comes to mind is, 'has the pandemic forced us to think differently? Existence or essence, which matters more?'
Keeping Hong Kong in mind, let's talk about the current situation as to how the city has been impacted due to the fifth wave. The public health care system is on the verge of a total collapse as around 10,000 cases have been recorded since February last week. To fight these challenges, several measures have been introduced and implemented that led to people being confined, panic-buying at the supermarkets, and an unpredictable future for many. In a bid to sustain and overcome such impediments, one is forced to adopt measures that they aren't familiar with. For a better understanding of how life has evolved, let's talk about the three basic things that form the core of our existence — eat, work, and play. Through these categories, we will try to assess whether we are merely existing or are we still able to derive pleasure from what life has to offer.
Eat
There's been a drastic change in consumer behaviour in the last three years. Before the pandemic, people would go out, explore new places, and get good-quality food at affordable prices. During the pandemic, consumers have been restricted to their phone screens and are dependent on food delivery platforms. The need for high-quality food still exists but the prices at which you acquire them are far more expensive. Delivery services have seen an uptick in orders during the pandemic as consumers have ordered their usual meals but paid extra money for a safe dining experience.
Business models changed as multiple cloud kitchens began operations during the pandemic. The investment cost is far less and gains are much higher as dine-in restrictions have been in place in some form or the other. With our lives being dominated by digital screens, restaurants around the globe have started enhancing their digital presence. Catering businesses are doing well as bulk orders for house parties are also on the rise. Rather than venturing out, people now prefer things being delivered home as it is a safer space.
Many of the protocols and guidelines that have been enforced on the restaurants during the pandemic are likely to remain for the next few years. Whether consumer behaviour changes once normalcy is restored or will this be the new normal is hard to predict. For now, it would be safe to say that as far as 'eat' is concerned, we are still able to find a silver-lining despite all the hurdles.
Work
Terms such as 'Work From Home', 'Online Meetings', and 'Hybrid Work' were rarely used before the pandemic. Especially in a busy city like Hong Kong where there's a massive space crunch, working from home was rarely considered. However, times have changed. Applications such as Zoom and Google Hangouts have made it easier for employers to schedule office meetings and keep a tab on their daily work schedules. Schools and colleges also resorted to online sessions as in-person attendance was prohibited. This upgrade has both pros and cons for the employees, employers, teachers as well as students. Many people have become accustomed to working from home or attending online classes and don't want this luxury to be replaced. At the same time, businesses across the world are eager to resume work from the office space as productivity from home has taken a toll.
Whether working from home should remain an option in the future is certainly debatable. In fact, some companies in Hong Kong, such as 9GAG, have decided to shift towards work from home permanently. For those who have a job with such a provision, it has surely been easy. However, the unemployment and poverty rate across the globe has risen sharply and if work remains limited, it would be difficult for many to survive. To sum up, 'work' has been a mixed-bag for a lot of us as finding a balance or adjusting to the new norms has been a challenge indeed.
Play
Stepping out was a luxury. Now, it is a rarity. So, how have things evolved as far as entertainment is concerned? As mentioned earlier, we are now highly dependent on technology and digital innovations. A lot of us have spent money on streaming apps such as Netflix, Amazon Prime Video, and Disney+ to make sure that we can destress when need be. With more and more people consuming content on OTT platforms, movie industries worldwide have now started releasing big-budget movies on streaming services that would earlier be released in cinemas only.
With the option of viewing the latest movies from the comfort of your homes, movie-buffs certainly don't want this option to be replaced once restrictions are lifted. Rather than visiting places such as karaoke bars and video game parlours, people are now investing in their homes for such facilities. By placing orders online, it has become convenient to get what you seek. However, the biggest drawback is that social interactions, meeting people outside, and exploring new places have taken a back seat.
Even for the most basic things such as grocery shopping or getting medicines, people now prefer placing their orders via applications that provide delivery services. In Hong Kong, very few stores could provide delivery services for groceries or medicines. But now by collaborating with big companies, almost every small-scale business in Hong Kong has an online presence and delivery service for their customers. The essence of life in terms of 'play' lies in the digital space rather than in-person, unlike pre-pandemic.
Conclusion
The pandemic has helped us evolve in a lot of ways. As Greek philosopher Heraclitus said, "change is the only constant in life", we need to keep adapting to survive. The advances in technology have made it possible for us to make the most of unpleasant situations. Humankind has found ways not only to survive but also to thrive to some extent. How we interpret the current situation varies from person to person. What is universal is that we are all in it together and we will overcome the difficulties collectively. For now, existence is of the essence and with our existence, quality of life shall follow.