The reluctant entrepreneur who has become a global icon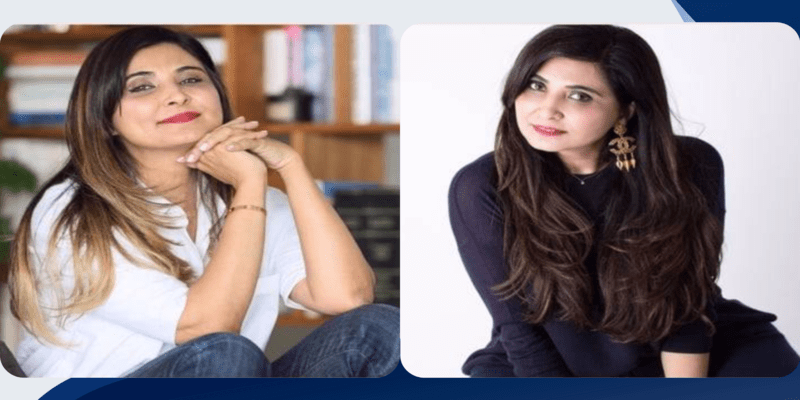 From being a lawyer who has an affinity for bees and trees to establishing a luxury sustainable skincare and wellness brand that works on a social enterprise model that aids women's self-help groups in India, Kavita Khosa has combined her passion and the causes that she cares for to give birth to Purearth. Find out more about this reluctant entrepreneur who has gone on to become a global icon owing to her brand that revolves around FairWild-organic products.

What does Purearth mean to you and how did it all begin?
When I quit my career as a lawyer, I felt blessed enough in life to think beyond myself. I wanted to give back to the community. I didn't want to start a charity because I don't feel that a charity is empowering or enabling for the receiver. Though in society, the charitable model is important, but for me, I wanted it to be something where I could teach to fish rather than give them fish. Purearth is not a hobby or a passion project… it is a movement. It is a legacy that I want to leave behind
When did you know that it was time to switch?
There wasn't any epiphany of that sort… I think I was just born this way. My choices have never been materialistic or motivated by commercial success. I have always believed that if you follow your heart, success will follow. When I was a lawyer, I took a hiatus to start one of the first yoga schools in Hong Kong back in 2003. At that time, people hardly knew what yoga was. I wanted to fully devote my time to something that was larger than me. I feel a deep connection to the soil and the Earth. I believe I must have been a tree in many of my former lives. Since childhood, I have been drawn to nature, not just to admire it from afar but wanting to work closely with it, whether it is planting or something to do with the soil. That's how Purearth came into being.
What was the first product with which the journey began?
I didn't know what shape and form Purearth would take. It could have been textile, pottery… anything. It was a blank canvas. It was like you take the first step and the universe opens up to you. A trip to Tibet had left a deep impact on me and, eventually, the Himalayas beckoned. Nothing could be purer and more pristine. I met community-based organisations and NGOs in Uttarakhand and Himachal Pradesh where I studied the terrain, eco-habitat, the people, and the challenges that they encounter. I started with food grains. I remember taking a flight back to Hong Kong and all I was carrying with me was red rice.

However, I soon realised that dealing in the food grains business is not something that I wanted to do. I am a reluctant entrepreneur and business doesn't really come to me naturally. I am not good with numbers and not interested in the financial part of the business. What I actually love is the research and development, the academic, and the creative aspect of it. During my time in the hills, the NGOs asked me to pick 10 products that I would want to work with. Those things happened to be honey, apricot oil, and soaps, among others. Naturally, I gravitated towards ingredients that could be used for skincare and, from there, I grew the brand. Apricot oil was the first product, and to date, it is sold as 100% naturally pressed oil and nothing is added or subtracted from it. From there, it predominantly grew as a skincare brand and not a food brand.
The brand originated in India and is established in Hong Kong, how has the experience been?
When I hung up my boots as a lawyer, I knew I wanted to work with women and the natural resources available in India. It is a matter of great pride for me that our creations are from India and have gained respect and trust as a brand globally. When the brand's origin came into my mind, I had no second thoughts and was certain that India would be the base for all my products. The reason for that was that I wanted to support the livelihood and create a social impact in a big or a small way. Also, India is a rich source of ayurvedic herbs, botanicals and essential oils.
How has the Hong Kong market been as a base for your brand?
If my soul is in India, Hong Kong has my heart. I have lived in this city more than I have lived in India. My husband, children, and my brand have also taken birth here. The city has given me everything and more. I love this city, and whenever possible, I try to give it back to the society that has done so much for me. As a lawyer, I have worked with Indian women who are fighting against domestic and sexual abuse. At Purearth, we have done projects where I have worked with African refugees and taught them how to create homemade skincare products, so that, when they resettle elsewhere, they can start their own business, if nothing else. The city has given me a platform to connect with people from different backgrounds and has opened new avenues for me.
As an activist for women's rights, what would you want to say?
Mahatma Gandhi's quote, "silence becomes cowardice when occasion demands speaking out the whole truth and acting accordingly," is something that I resonate with. You can't be a bystander. Whether a woman is running a billion dollar company or has no money, she is subjected to the patriarchal mindset that has been perpetuated through generations. For instance, there was a friend — a very affluent, educated woman who had her own business — who came to me for help as she was physically assaulted by her husband. Despite what had happened, she was fearful about her husband divorcing her for someone younger. Her 14-year-old daughter, who had been witnessing the abuse for years and years, exhibited the same mindset and conditioning, telling her mother that she deserved it and should stop nagging her father.

Women hold up half the sky and the family plays an important role in breaking the cycle of abuse. There is a lot of work that still needs to be done for a woman to stand tall and say I am enough and grow out of that violence and abuse. A voice of support is needed to stand up against abuse. I have been actively involved whenever such a situation has come to the fore, whether in Hong Kong or India.
How does it feel to be one of the leading female brand ambassadors?
It's not just about where you reach but also from where and how you began. When you think about female founders, especially a brown female-owned Indian Ayurvedic brand, there are lots of challenges and hurdles. If you take an Ayurvedic brand from Beverly Hills, Los Angeles, it has a much easier acceptance by the consumers and media audience, that's a fact. However, slowly but surely, things are changing.

A luxury Ayurvedic product doesn't have to be in a dusty plastic bottle from a flea market. I almost feel like I first coined the term 'ethical consumerism' back in 2010 when no one was talking about sustainability or responsible consumption. There's a paradigm shift as people are extensively rethinking about how they consume — be it for health, skincare, or the planet. Purearth, a Hong Kong-headquartered, made-in-India brand, is a pioneer and at the forefront of this movement and it feels good to own the space. It warms my heart to see Purearth win so many awards and accolades on merit and not through paid marketing or advertising.
What's in the pipeline for the brand?
This year, we will be launching Ayurvedic adaptogen supplements combining over 100 years of expertise formulated by venerated Ayurvedic doctors. Also, I want to launch concept cafes and stores across the city and the world where you come in and have these products, be it food supplements or books and cosmetics. It's my vision and, hopefully, it will be implemented soon in the coming years.
When is your book releasing?
Published by Penguin Random House, it is scheduled for an early 2022 release. The book revolves around Ayurvedic recipes and ancient wisdom.
Heartfelt Message:
I was around 15-years-old when I had to fend for myself and fight my mother to be able to go to college and study further. I refused to accept marriage at 16 and lack of education because of my mother's insecurities, who came as a refugee from Pakistan to start a new life in India. She felt that marriage was the safest choice she could make for me. I had to run away from home to get admission in college and I worked my way through college to pay for my studies. I wouldn't be where I am today if it wasn't for my education.

Money can come and go, people can come and go, but no one can take your education away from you. It empowers you, enables you and gives you wings to fly. Every woman, young or old, must put herself through an education. It is never too late or too early and honestly, there can be nothing more enabling for a woman than to stand in her own light, rather than in the shadow of a man.