The 'Art of Alteration'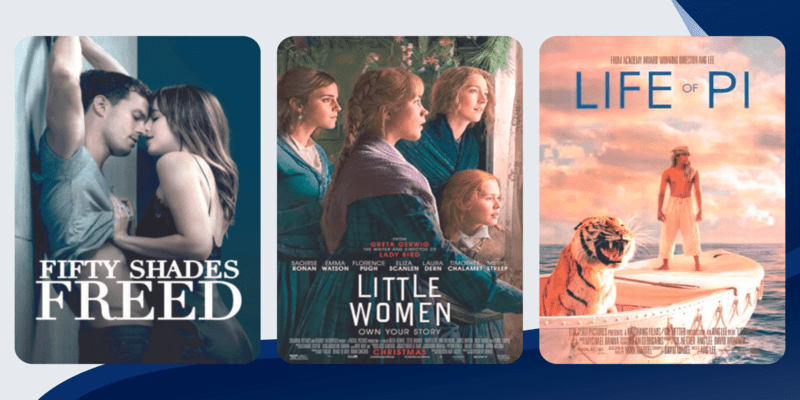 The smell of books can never be beaten by a screen. Moreover, a film adds to the book's readership by making it reach a wider audience. An old tussle between bibliophiles and cinephiles is on the question of loyalty of a film adaptation to the book that it has been derived from. A cherished argument given by cinema lovers is that a film is a separate entity while bibliophiles respond with reliance on the originality of the book. Either way, popular books are widely adapted into films and admired by the target audience.
The popularity of books increases many folds as they turn from bestsellers to blockbusters. Films are known to raise much more than their estimated profits due to large viewership. The estimated millions shoot up to billions and the fame and limelight that the author gets are perks that follow. Even the book covers are replaced by posters of films that they have been adapted into. Books are known to sell more after their cinematic release. We live in an age where we are smothered by images every day and there is seldom any patience to read. Films help in motivating the audience to take a reading experience along with a visual one. But are these films willing to stick to the artistic quality of books or are they only concerned about paparazzi and making money? Given below are five such popular film adaptations from equally popularised books that have made it to the silver screen.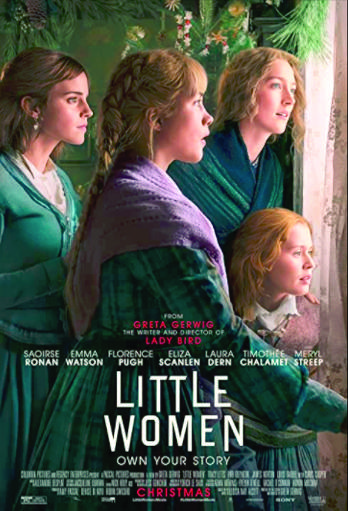 Little Women (Director: Greta Gerwig)
Louisa May Alcott's Little Women has been adapted six times and each time, it has managed to gather immense fame. The nineteenth-century classic is a coming-of-age novel that unleashes the lives of four women — Meg, Jo, Beth, and Amy amidst a highly patriarchal society that favours men while expecting women to engage in the prospect of finding themselves marriageable men. The sixth adaptation by Greta comes with a remarkable twist to suit the modern viewers. Greta's film bagged a collection of US$ 56 million at the box office along with a 7.8 IMDB rating. In Alcott's novel, the protagonist Joe, who aspires to be a writer, finds herself a suitable match and the novel is given a romantic ending. Whereas, in the film, Gerwig does not get her heroine married. She highlights the plight of nineteenth-century women writers who faced rejection by publishing houses if they did not get their heroines married. The audience viewed Greta's work as 'neither preachy nor heavy' while some expressed their displeasure on the changed ending of the classic.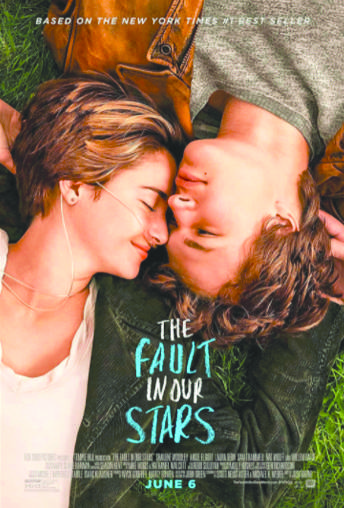 The Fault in Our Stars (Director: Josh Boone)
The sentimental teenage drama about Augustus Waters and Hazel Grace left everyone in tears. John Green's humour and his ability to deliver witty dialogues amidst depressing situations won many hearts. The 2014 cinematic adaptation of the book featuring actors Shailene Woodly and Ansel Elgort collected a whopping US$ 307.2 million, weeks after its release. The popularity of the two cancer-affected teenagers is such that the book witnessed an Indian adaptation in the pandemic year. The Indian adaptation, Dil Bechara, received worldwide recognition, possibly due to the shocking demise of actor Sushant Singh Rajput, who played Augustus in the film. Carrying on with the Shakespearean theme of star-crossed lovers, both the films were highly appreciated by the audience as well as the author, John Green, who spoke about the Indian remake in full light.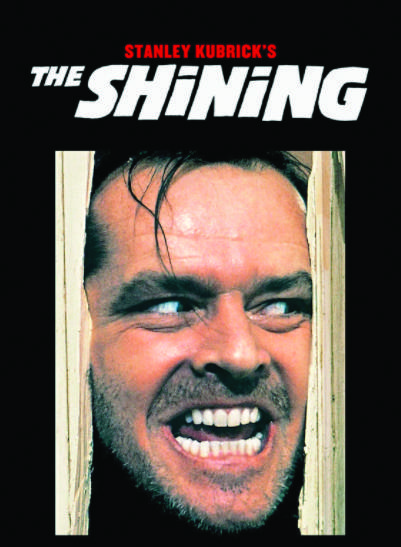 The Shining (Director: Stanley Kubrick)
Stephen King's 1977 psychological horror novel by the same name was adapted for the silver screen by Kubrick and was co-written by novelist Diane Johnson. A peculiar thing about The Shining that differentiates the film from other popular culture adaptations is its sheer disapproval by the author of the book that the film has been adapted from. King has been otherwise quite favourable about adaptations of his works but has held a long grudge against Kubrick's film. Even as the film has been claimed as a classic in the genre of horror cinematic masterpieces, King has developed a reputation for not liking Kubrick's direction on one of his most personal stories. The protagonist who struggles in the novel is highly relatable to King. He mentions that the film could not achieve what he aimed at in the novel. Amidst these controversies, The Shining has made ample space in the critics' good books due to Kubrick's emphasis on complex explorations of the psyche and his preference for shooting the film at real locations.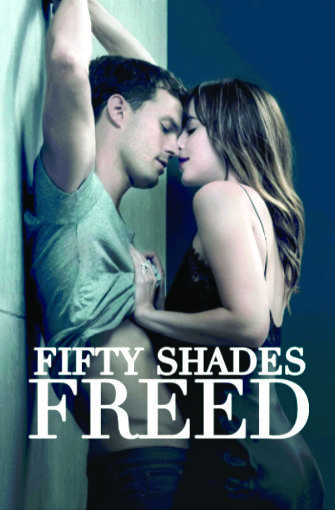 Fifty Shades of Grey Trilogy (Directors: Sam Taylor-Johnson; James Foley)
E.L. James' bold take on varied sexual preferences made her novel hit the bestselling charts in no time. The trilogy became a teen as well as youth favourite as soon as it was released. The novels brought to light a way of life that was unheard of. When the films hit the box office, they were banned in India due to their explicit display of nudity. Even though the plot aims at the acceptance of varied sexual preferences, critics have objected to its reiteration of capitalist patriarchy and borderline masochism. The films managed a record-breaking US$ 1.32 billion immediately after their release. It will not be an understatement to declare that James received much more fame due to the film releases. The trilogy now exists as a brand rather than only a collection of serial plots.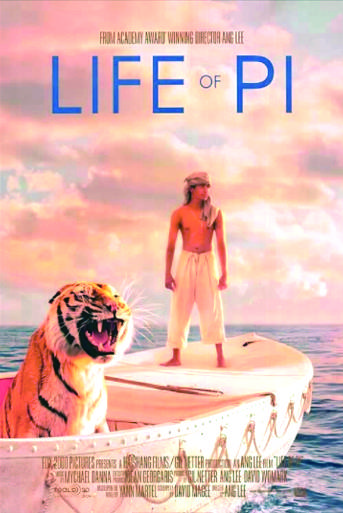 Life of Pi (Director: Ang Lee)
Based on Yann Martel's 2001 novel, Life of Pi is an adventure-drama film that revolves around the journey of Pi, a sixteen-year-old Indian man who survives a shipwreck in the Pacific Ocean with a Royal Bengal Tiger. In a spine-chilling adventure, Lee casts Suraj Sharma, who is voiced in retrospect by legendary Irrfan Khan. Life of Pi has an 87% approval rating on Rotten Tomatoes and holds enough positive critical acclaim. The book was considered 'unfilmable' by many critics and the film has been called its 'successful 3D adaptation'. Life of Pi has been nominated 11 times for Academy Awards and it managed to grab four. The film has also been under the radar for depicting animal abuse despite winning an Oscar for Best Visual Effects in 2013.
The question of whether films stay true to their parent books blurs a little as films tend to reach a wider audience. Films do not lay any onus on bibliophiles as they are free to adhere to their taste while indulging in a plot. The realisation that both cinema and novels play an integral part in conveying stories in their own styles is essential.