Mango Sorbet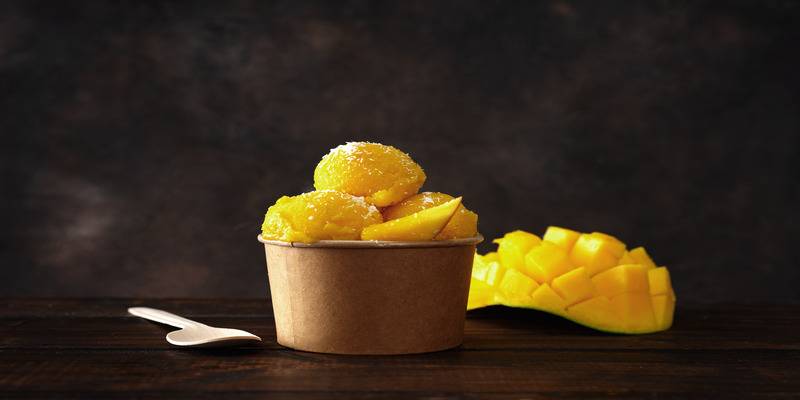 Ingredients:
500g ripe mango (chopped)
100g sugar
250ml water
1 lime (juiced)
Instructions:
In a saucepan, combine the sugar and water and bring to a boil, stirring occasionally until the sugar dissolves. Remove from the heat and allow to cool.
Puree the chopped mango in a blender or food processor until smooth.
Combine the cooled sugar syrup, mango puree, and lime juice in a large bowl and mix well.
Pour the mixture into an ice cream maker and churn according to the manufacturer's instructions until the sorbet is smooth and frozen.
If you do not have an ice cream maker, pour the mixture into a shallow container and place it in the freezer. Every 30 minutes, remove the container and stir the mixture vigorously with a fork to break up any ice crystals that may have formed, repeating until the mixture is smooth and frozen.
Once the sorbet is frozen, transfer it to a lidded container and store it in the freezer until ready to serve.
Recipe by: Shobha Ramkumar