The digital age: poems by Vinni Gupta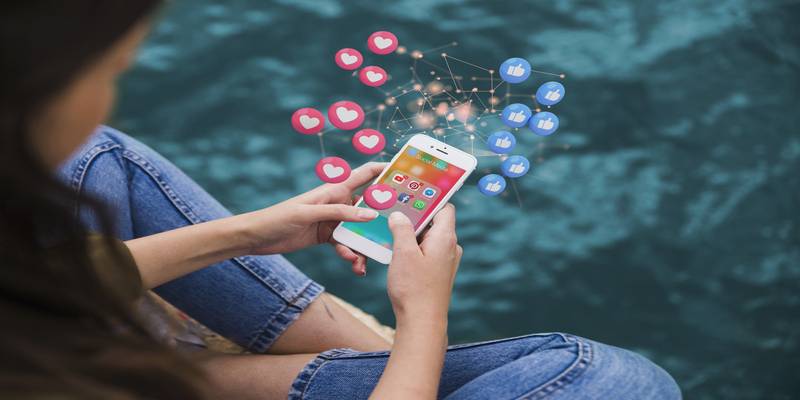 Finding oneself in digital chaos
Scrolling through Instagram's chaotic tide,
I found myself taking a fake ride.
Striving for heights, leaving my essence behind,
Yearning for popularity, I've declined.
What once I did with passion, now depends upon trends,
Doing injustice with what I always loved, will I repent?
For was I merely following someone else's creation?
Believing in this fame game, I neglected my foundation.
How overwhelming it seems, that you conform,
Blindly following it, you neglect your true form.
Those filters, timed posting, and strategies,
Have become the symbols to fulfil your mere fantasies.
But isn't the urge to become popular an odd game?
Undermining our calibre and unique flame.
Authenticity is what we need to chase,
Accepting who we are is what we need to praise.
Let's embrace the exposure that social media platforms hold,
Learn from the creators and let your inner spark unfold.
Your glory and talent lies within you,
Believe in your roots and have faith in your point of view!
Modern day love
Craving for romantic moments, seeking a constant connection,
I dive into dating apps, hoping for affection.
Judging from the profiles, I swipe one right,
Vibing with someone keeps me up all night.
Conversations deepen, we grow closer each day,
Mornings became busy while reading their text on my way.
On one fine day, filled with excitement, we plan to meet,
Suddenly it's real fun to stroll together on the street.
Meeting someone for the first time feels so right,
Hanging out and sharing stories continues to excite.
Knowing them gradually, craving their company more,
Sharing deep conversations is now what I adore.
Time passes and things start to feel strange,
The once vibrant connection feels out of range.
Days go by with unanswered texts and no calls,
Leaving me with questions while figuring out the cause.
Unable to continue holding on, I let the bond go in vain,
The answers I acquired now gives me more pain.
Walking on a new journey, swiping the other one right,
The old memories still bother me, leaving me anxious each night.
Bonding with this new person, sharing everything but partially,
Though the vibe feels nice, but now I think about connections more rationally.
Sharing snaps and reels are now becoming the language of love,
While the real feelings and conversations are fading like stars high above.
Though unanswered texts still make me feel blue,
I keep on swiping, looking for that one person who would be true.
I transformed in a way that I never intended to become,
But that's how love in this generation comes.
Poems by: Vinni Gupta