Hong Kong highlights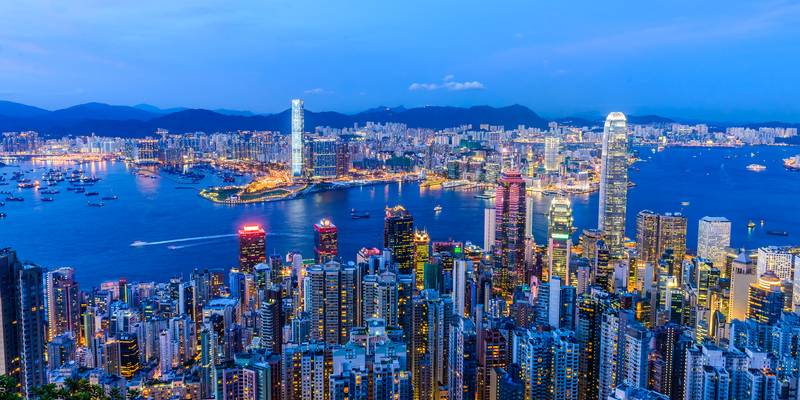 A new year, a new beginning. With this thought, many of us believed that the havoc wreaked by the pandemic last year will subside and we will be able to build back better. Unfortunately, the first half of the year hasn't been promising either. While businesses and individuals are trying to cope with the aftermath, here are some of the events that further pushed Hong Kong on the backfoot.
Unemployment
From December 2020 to February 2021, the unemployment rate rose to 7.2%; the highest since 2004. Before this, the highest unemployment rate was 8.5% in 2003 during the SARS outbreak. As per government data, more than 261,000 were jobless from December to February. Tourism and the hospitality sector were the most affected sectors. Several businesses had to shut operations for good while others are trying to revive themselves in the market. With the vaccination programme, the government aims at reviving these sectors and create more jobs.
E-voucher
In a bid to revive local consumption and promote businesses in the city, the government announced in February that they will spend HK$ 36 billion to boost local expenditure. HK$ 5,000 will be given to Hong Kong residents in five instalments of HK$ 1,000 via e-vouchers. Registrations for the same began during the summers and four payment service providers — Octopus, Alipay, Tap & Go and WeChat Pay — were chosen. It is estimated that it will benefit about 7.2 million residents. At the same time, retailers and catering sectors are excited about this opportunity as this will help them recover some of the losses they incurred during the first quarter.
Ambush lockdowns
The second wave of infections was followed by the third and the fourth. With cases increasing by the day, the government had to resort to unprecedented measures to break the chain. Police officials conducted ambush-styled lockdowns where specific areas were targeted and residents had to undergo mandatory testing. The news of the first ambush lockdown got leaked before the operation could be carried and that gave some people the opportunity to escape. Strict measures and severe penalties were imposed if anyone was found guilty of escaping mandatory testing. Several residents were evacuated and were quarantined if there was the slightest of doubt of anyone in the vicinity testing positive. On April 17, a COVID-19 mutated virus case was detected in Parkes Building in Jordan. The government then imposed a two-week flight ban from countries such as India, Pakistan and the Philippines. Several bans and travel restrictions have been enforced since.
BioNTech suspension
When the government announced that a vaccination drive will be carried out, hopes for normalcy were restored. To attain herd immunity, around 70% of the population needs to be vaccinated. As soon as the vaccine drive began, some vials of the BioNTech vaccine were damaged or the caps were loose. Several batches were discarded and the BioNTech vaccination drive was suspended for a few days. The campaign was back on track on April 5 and after no more hiccups, the government announced that 16 to 30-year-olds can also get BioNTech jabs. Minors (16-17) were only allowed after getting approval from parents.
Ocean Park's struggles
Enforcement of social distancing measures meant several eateries and businesses had to follow strict guidelines and restrict customers/guests. Ocean Park struggled to maintain a regular flow of visitors and rumours of the adventure park shutting down for good started circulating on social media. The government granted more than HK$ 1.66 billion to keep it afloat for another year. Since then, the theme park has come up with different promotions during weekdays as well as weekends to increase the influx of visitors. Ocean Park has plans to add more facilities such as Water World which will have 27 new attractions including FlowRider that allows visitors to surf indoors. In a bid to survive this ordeal, the management is also looking at overseas examples of how theme parks were able to combat the pandemic and ensure the well-being of all visitors.
MTR loss and then expansion
For the first time in two decades, Hong Kong's biggest transportation company incurred losses of HK$ 4.8 billion due to the pandemic. Due to social distancing measures and work from home arrangements, Hongkongers stopped using MTR for daily commute. Further, cross-border travel which includes intercity lines between Lo Wu and Lok Ma Chau were also stopped. As a result, heavy losses were incurred by the company. In a show of good faith, MTR granted subsidies to tenants to combat the toll of the pandemic and the city's recession. With hopes that everything will be back to normal soon, MTR is looking to expand their services by creating a line from Sha Tin to Central which will be the most expensive line to date. Tests were carried out on May 2 for the Tuen Ma line during peak and non-peak hours. The Tuen Ma line will eventually link Tuen Mun and Wu Kai Sha and is expected to open in the third quarter of this year.
Despite the hopes and aspirations that people had at the beginning of this year, the first two quarters of the year have unfolded in a similar manner as last year. As to what lies ahead of us in the next two quarters, only time will tell. We will give a roundup of the year in the fourth edition of this volume. Here's hoping we have more positives to talk about in the coming months. Until then, stay safe and get vaccinated so that we can combat the virus.

(Data for article collected before May 15).