Hong Kong highlights 3.0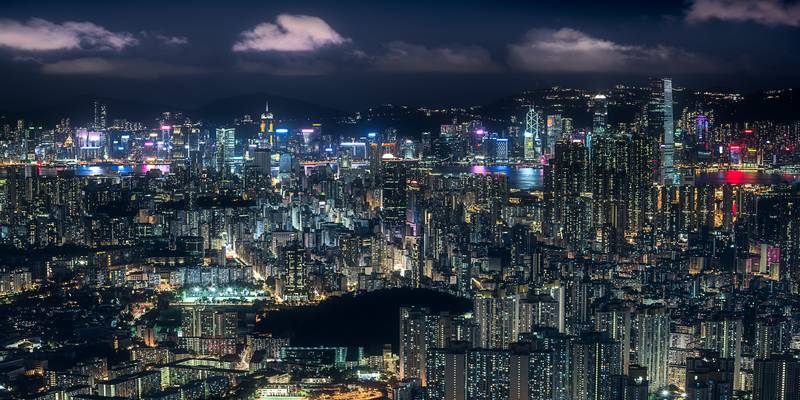 A lot has transpired post-COVID-19 socially, economically, politically, and personally for every individual. While it finally feels that things are shaping up in a positive way, another year has gone by. Before we wrap up 2022, certain events that took place this year will be etched in history. As far as Hong Kong is concerned, here's a look at the top stories that became the talk of the town.
Consumption Vouchers
The Hong Kong government announced a new round of Consumption Vouchers with a total value of HK$ 5,000 that was distributed in different phases from August this year. The scheme helped in boosting the GDP last year, so the second round of disbursements was introduced keeping the same in mind. Hong Kong residents with a valid Hong Kong Identity Card were added to the eligibility bracket. As a result, more citizens were able to receive the vouchers. Eligible candidates were able to collect the vouchers via six platforms – AlipayHK, BoC Pay, Octopus, PayMe from HSBC, Tap & Go, or WeChat Pay HK.
Red and Amber Code
The LeaveHomeSafe application introduced new colour codes in August. Those who tested positive for COVID-19 will have a red code and won't be allowed to enter any premise until they test negative. Arrivals from overseas will have an amber code on their application where they can enter specified areas. This helped in preventing a lot of potential clusters which allowed the Hong Kong government to ease the social distancing measures.
Hong Kong men's cricket team qualified for the Asia Cup and the return of the Hong Kong Sevens
The Hong Kong men's cricket team qualified for the Asia Cup after being undefeated in the Asia Cup Qualifier. They competed for the fourth time after playing the 2004, 2008, and 2018 editions of the Asia Cup. Hong Kong was placed in Group A with India and Pakistan. They lost to India by 40 runs followed by a defeat against Pakistan by 155 runs in the group stages of the tournament. Despite their losses, the team had a memorable season and was highly appreciated for its performance.
The Hong Kong Sevens (rugby) returned to the city after a three-year gap due to the pandemic. Organised by the Hong Kong Rugby Association, the three-day event which was held from November 4-6, saw 16 teams compete for the coveted title. Australia denied Fiji their 20th win in the tournament by securing their first title in 34 years with a 20-17 finish. Meanwhile, France secured the third spot with a narrow win over Samoa (19-17).
Hong Kong finally put an end to mandatory hotel quarantine
The government announced that from September 26, they would allow people to travel and enter the city without the compulsory hotel quarantine. Tourists and residents will be permitted entry as long as they follow the '0+3' scheme – which would mean home isolation for three days. As soon as Hongkongers learned about this arrangement, flight searches tripled. E-commerce sites saw massive spikes in bookings as compared to the last few months. This surely is an encouraging sign for tourism in 2023.
Hong Kong government to give 500,000 free airline tickets to travellers
In a bid to revive tourism post-COVID-19, the Hong Kong government said that it will give 500,000 free airline tickets worth HK$ 2 billion early next year. The Tourism Board said that the tickets will be distributed via travel agents and will be for both inbound and outbound travellers. Whether this strategy of reconnecting with the rest of the world works out in the favour of Hong Kong or not, is yet to be seen.
Hong Kong's population decreased by 1.6%
The city's population dropped 1.6% as compared to last year due to COVID-19-induced restrictions. The current population of the city stands at 7,632,500 as 113,000 residents left Hong Kong in the year. This has been one of the most significant decreases in the population index in the last 60 since the records started in 1961. The Census and Statistics Department will release the next set of data in early 2023, and if the population continues to decrease further, the government will have to take adequate measures to prevent such outflow.
Singapore replaced Hong Kong as Asia's top finance centre
Hong Kong has been replaced by Singapore as Asia's top finance centre in the Global Financial Centres Index (GFCI) which assesses 119 cities around the world. Singapore jumped three spots to claim the third spot while Hong Kong slipped to the fourth position. New York and London retained their first and second position, respectively. Singapore's policy to open up to the world helped them climb the ladder while Hong Kong's policy to keep the COVID-19 cases to a minimum has left the city struggling to revive its role as a global finance hub. It would be interesting to see whether Hong Kong can reclaim its spot in the coming year.
Clearly, 2022 wasn't as bad as compared to 2020 or 2021 as places are opening up and the restrictions are easing off. While we hope that pre-COVID-19 normalcy is fully restored and one can travel freely in the coming year, Hong Kong will have a lot to do to restore its reputation as Asia's financial hub.