Hong Kong dance maestro who grooves to Bollywood tunes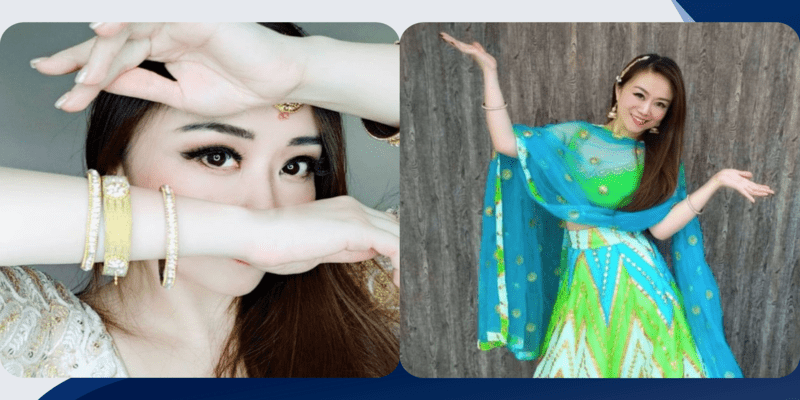 When Olive Ho first saw a Bollywood song, she felt an instant connection with the dance moves and that has only grown multifold over the years. While her peers advised her not to pursue something that she wasn't aware of, Ho went on to prove the point that following your dreams will always lead you to the right path. From being a student herself to now a mentor for many, Ho has not only performed in and around the city but overseas as well. An exponent of Bollywood dance and fusion belly dancing, her versatility has helped her create a name for herself. Let's find out more about this talented artist who is the founder of Jiya Dance and Production Company.
Tell us more about yourself.
I am a Bollywood dance choreographer and I conduct classes all over Hong Kong where my team and I impart lessons in different dance forms. I learnt Bollywood dance for 15 years and I have been teaching for six years now. The class comprises of local students as well Indian-origin students.
How did you end up choosing Bollywood dance as a profession?
Evolved from Indian films, Bollywood dance comprises of numerous dance forms such as classical as well as elements from the western style. When I first witnessed a Bollywood song, I saw how beautifully the girls were dressed and how their dance looked so engaging. I wanted to practice these dance forms in Hong Kong and started looking on the web for studios where I could learn more. Bollywood dance touched my heart as I felt an instant connection. It is hard to explain in words… sometimes the music brings out different emotions in ways that are hard to express. While lip-syncing the songs, the expressions that are on your face and the graceful movements that accompany it, make it worthwhile for the viewer.
Who is your favourite Bollywood star?
Madhuri Dixit is my favourite actor/dancer. She is a living legend. When I first saw her dance style, I was in awe. She is so graceful and flawless that she makes dancing look so easy. It is because of her that I started learning dance. She is and will always be my all-time favourite. She gives online lessons about Kathak — one of the major forms of Indian classical dance — and I have learnt so much from her, following her guidance.
What were the challenges that you faced?
In the beginning, not a lot of people knew what Indian or Bollywood dance was. People often got confused between belly dancing and Bollywood dance. Some Hongkongers even criticised the idea of learning and practising Bollywood dance. I believe that lot of people don't know much about the dance form and are misinformed. For instance, some people ask me if my legs hurt after performing the sequences. There are misconceptions and the air can only be cleared once someone sheds light on what the actual truth is rather than the half-truth.
I didn't want to lose the battle. I wanted to show people that pursuing your passion is rewarding. I love performing these dance sequences and I made the most of the opportunities that I got. I used to sleep just for a few hours and perform at multiple events and make time for teaching as well as learning myself. I used to do part-time gigs so that I could earn enough to support myself. Over the years, people understood what I am doing and it makes things much easier when people know and support what you are doing.
So, what's the difference between Bollywood dance and belly dancing?
I believe that for all dance forms, expressions and movements are key. Expressing these with your body movements differ in every dance form. Apart from the origin, music beats, one needs to understand the nuances and body movements to know more about a particular dance form. For instance, in belly dancing, you focus on isolation (one specific body part). Bollywood dancing is about coordination. One has to understand both the forms closely to be able to differentiate and associate specifics with the two forms.
What are your future plans?
The next step is to focus on young kids. Sometimes when you learn something at an early age, it gives you a solid foundation and helps in grasping more in the years to come. A few years back, there wasn't much exposure as far as Bollywood movies or dance was concerned. Now, one can watch videos on YouTube and learn. If I can educate the young ones, they can share the knowledge with the generations to come.