What's in a name?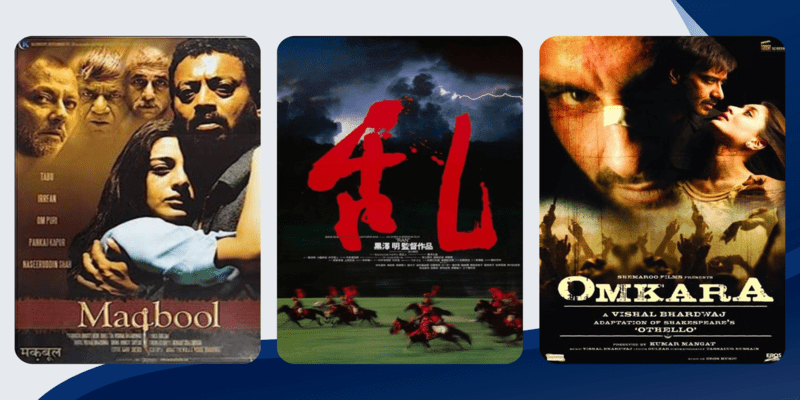 Whether you call him the Bard of Avon, England's national poet or simply William Shakespeare, the 16th century poet and playwright is known all over the world for his literary contributions. After the Bible, Shakespeare's works are most widely translated. He was able to conceive over 37 plays, 154 sonnets and three poems during his lifetime without ever going to college! There is little evidence that he even completed his schooling. He is remembered and revisited for his language and elite poetry. Only a few can match the level of understanding of human nature as Shakespeare had. But what if Shakespeare's poetry is taken out of Shakespeare? What if the lofty language and complicated verse that he is so widely known for, is replaced? What will be left of him then?
Since the advent of cinema, bringing Shakespeare's plays to the screen has been a top priority for filmmakers. Since England colonised more than 80% of the world, he was able to reach every corner of the globe as a part of the colonisation project. Non-European filmmakers have adapted his works in their own niches. It is astounding to see how directors have taken away Shakespeare's language and given back so much to the audience. Here are some of the critically acclaimed films which bring a different angle to Shakespeare's mundane English canon.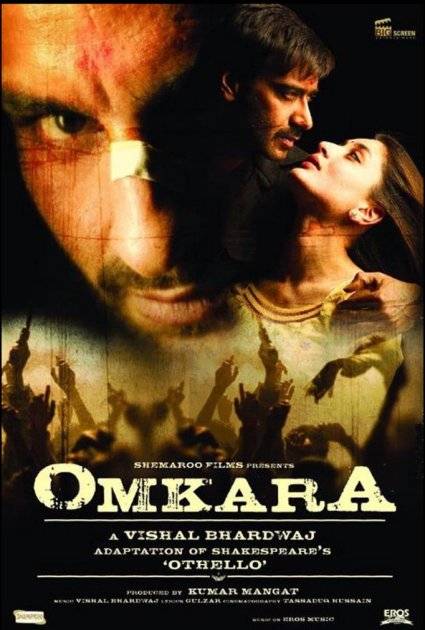 Omkara (Othello; Director: Vishal Bhardwaj)
Who doesn't remember the Moorish general who murdered his wife after believing that she was cheating on him? Following Shakespeare's Othello quite closely, Bhardwaj transports it to modern Uttar Pradesh (UP), a state that is known for ruthless crimes. While the filmmaker skips the pressing question of race in the European version, his narrative contains a much more serious parasite of caste, closer to the Indian landscape. He builds the caste angle in a complex manner. Omkara, played by Ajay Devgn, falls in love with Dolly, played by Kareena Kapoor, who has the European features of upper-caste Brahmins. Bhardwaj's Iago, played by Saif Ali Khan is considered to be the most interesting and verbal character as compared to the silent Othello, who gets caught up in the web of caste, duty and masculine standards of fidelity. Above the modern star cast of Omkara, one uncredited character is UP's dusty landscape which metaphorically adds to the complexity of the filmmaker's narrative.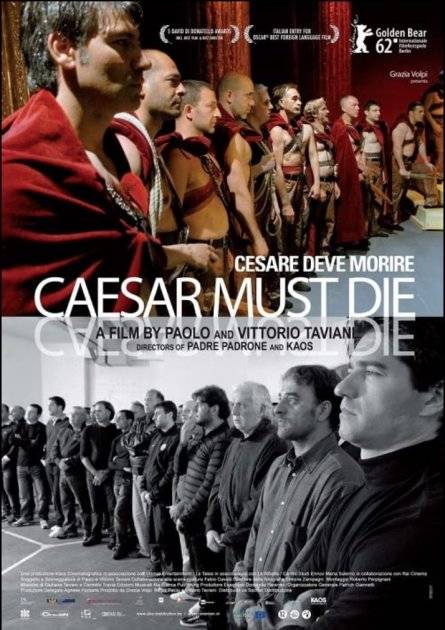 Caesar Must Die (Julius Caesar; Director: Paolo and Vittorio Taviani)
A 2012 docudrama of Shakespeare's famous Roman tragedy, Caesar Must Die is a profound return to the form of Shakespearean dramatics. The film centres on a high-security wing at Rome's Rebibbia prison where all men are serving long sentences for murder or drug dealing. It makes for an outstanding Italian adaptation by placing Caesar and his well-curated assassination in a modern prison. By placing powerful Shakespearean figures in a prison, the directors undertake the task of placing the Bard in the contemporary setting to another level. The film was awarded the Golden Ear in the 62nd Berlin Film Festival.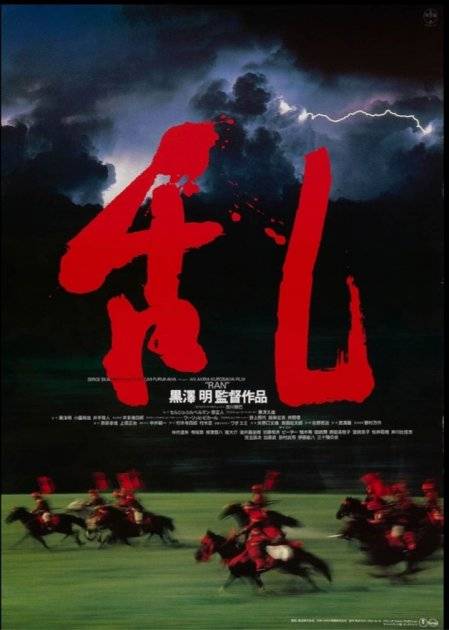 Ran (King Lear; Director: Akira Kurosawa) 
Known for bringing Shakespeare to the Japanese landscape, Akira Kurosawa's cinematic universe of King Lear explores complicated human relationships in medieval Japan. As a successful warlord retires, handing over his legacy to his three sons, he is yet to be overpowered by the newfound power and ingrained corruption. The Japanese word "ran" which means "chaos" or "turmoil", makes it explicit that while Shakespeare's play was about his protagonist, Kurosawa'' film is about much more. Kurosawa's film takes away Shakespeare's language as does Kozinstev but ends up giving much more than an interplay of images on-screen. Ran explores the details of power, corruption, nihilism and warfare. The work is cited as Kurosawa's highest achievement on-screen.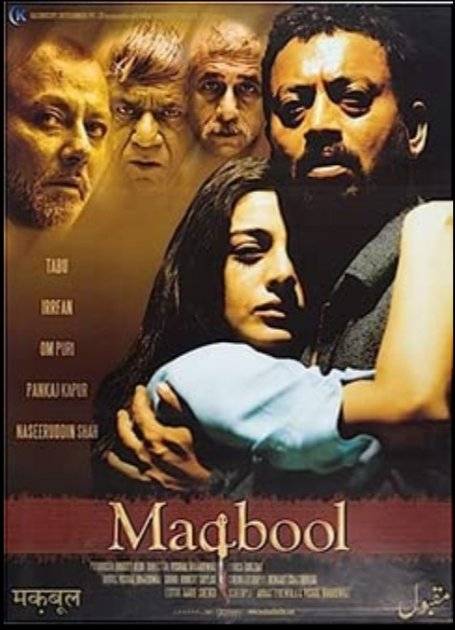 Maqbool (Macbeth; Director: Vishal Bhardwaj)
India has the largest play productions of Shakespeare every year. Vishal Bhardwaj is well-known for bringing the Shakespearean world to screen for a much larger audience. Set in the lawless underworld situation of early 2000s Mumbai, Maqbool comes out as a well-crafted take on Indianising the European elements of Shakespeare. It is remarkably modern, strikingly Indian and is also quite successful in highlighting the everyday patriarchal suffocation faced by Indian women. Undoubtedly, Bhardwaj adheres to the basic Shakespearean plot line but adds on many elements of his own such as the impending reign of Duncan, played by Pankaj Kapoor. A two-and-a-half-hour intense watch, Maqbool keeps the audience glued with an outstanding star cast.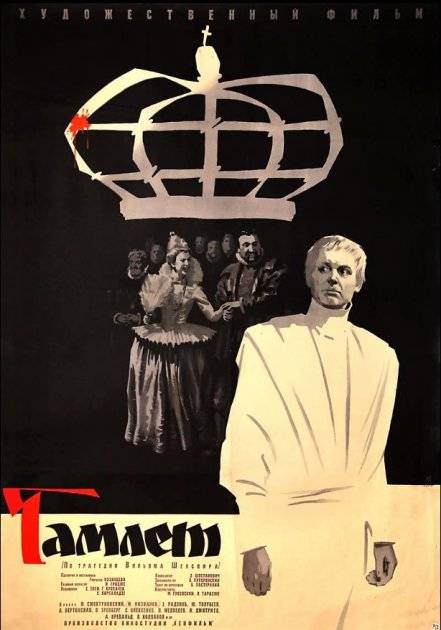 Gamlet (Hamlet; Director: Grigori Kozinstev)
When Shakespeare was writing Hamlet in 1601, he would have never imagined the existence of a Russian Hamlet. Well, thanks to his global popularity, Shakespeare has Russian versions of his play. Kozinstev draws from the socialist tradition of filmmaking and employs several avant-garde techniques in Gamlet. The mis-en-scene is a foggy landscape and a high statured castle depicting the power play in the narrative. Kozinstev's film plays well with chiaroscuro, giving subtle hints about the psychological state of the characters. His camera is continuously mobile and it gives a better view of the architecture in the film, hinting towards several metaphors unsaid by dialogues. Kozinstev has made sure that those who cannot understand Russian and can only depend upon translation or images, get a complete sense of the film. Gamlet is considered to be the most loyal Hamlet film adaptation which justifies the mystic elements in Shakespearean plays through modern cinematic techniques. 
As you read this, another film script of a Shakespearean play is being put together. What makes him so adaptable and contemporary? Are we not tired of watching the same stories? After non-English adaptations of Shakespeare attained better popularity than the ones in English, it is evident that Shakespeare isn't only about the storyline. He had a profound sense of human relationships that knows no leaps and bounds of language or context. Even if his language is taken away from his works, there is still a lot of him left to appreciate.