Does medical insurance cover compulsory COVID-19 test at private medical institutions?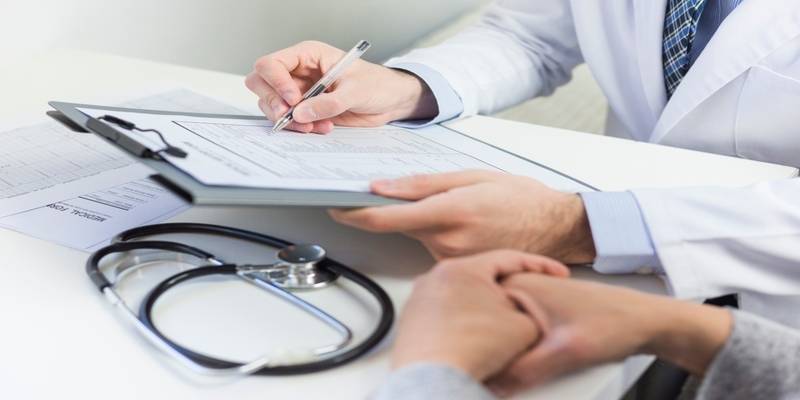 The ongoing pandemic continues to wreak havoc and as we try to counter its effects, there are financial concerns before any medical consultation that has left many uncertain. In testing times like these, some clinics and medical institutions have made it mandatory to get a COVID-19 test if they exhibit symptoms such as fever. Only when they test negative, they'll receive consultation and treatment. Until then, there will be no diagnosis of what's troubling them.
What about the monetary reimbursement? Is there even one? Recently, one of my clients underwent an operation and had to consult another doctor. I recommended him someone who was in my known contacts. After booking an appointment, he had a low-grade fever. As a result, he was advised to get a COVID-19 test done even before he could consult the doctor. My client had to splurge a thousand dollars to get his COVID-19 test. Now, the question arises that will the money, that has been spent on getting a COVID-19 test, be reimbursed? In theory, insurance companies will not reimburse in this case as it was not a part of treatment. Let's understand why.
In the world of medical insurance, there are two kinds of insurance: hospitalisation and outpatient. Currently, many clients only pay for hospitalisation insurance and can be compensated even if they need to be admitted to the hospital for testing or surgery. Some minor operations such as colonoscopy or gastroscopy can be compensated if performed in day-care centres. Some insurance plans as well as group medical treatments include benefits for outpatient consultation excluding surgery. However, outpatient insurance must depend on the terms of the insurance policy. In the above-mentioned case, my client did not have any outpatient insurance. Therefore, it was difficult for him to be compensated.
Due to unforeseen circumstances caused by the pandemic, there are few cases where our company is sympathetic to its customers and extends its support. As special cases require special measures, Manulife insurance has come up with provisions where the client can be compensated for getting a test for coronavirus. As long as the clients meet the criteria of having valid hospitalisation insurance (1) and hospitalisation or surgery meets the medical needs, (2) the new coronavirus test performed is in a private hospital or private hospital outpatient department or private day medical centre and (3) the clinic's compulsory measures are eligible for reimbursement for coronavirus related testing costs.
The compensation has a limit which ranges from HK$ 2,000 to HK$ 2,500 per person. The capping is similar to the costs that one may incur in any private hospital or clinic. This compensation will be granted according to the miscellaneous items in the hospitalisation policy. Even if the test result is positive and the client fails to receive diagnosis, treatment or no treatment, Manulife insurance company will still compensate for the relevant test expenses based on the hospitalisation expenses. As far as other insurance companies are concerned, different companies have different claims and settlement standards. Contact your agent to understand the compensation details.
Article by: Bryan Kong