Copenhagen: the green capital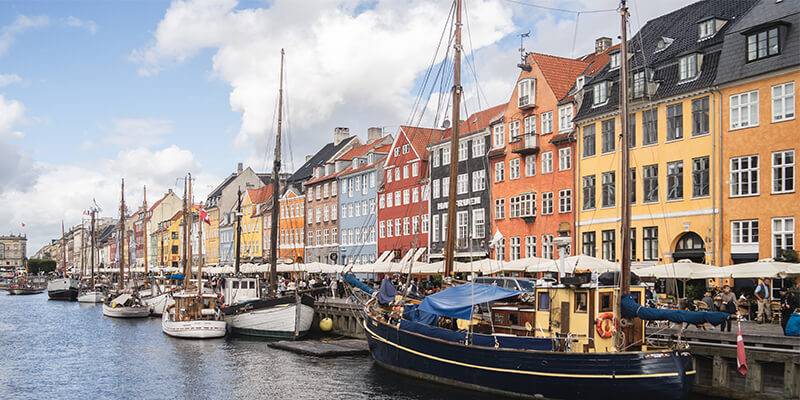 Cycling like a local, enjoying hygge with friends and indulging in Danish culture… Copenhagen has a vibe that screams "life is good here". Believe it or not, it's a fact that Denmark has been consistently rated as one of the happiest countries in the world! If you're considering a visit to its capital, let me tell you a few things that you should know before you plan your adventure. The modern city is a hip, eco-friendly destination that draws tourists who are eager to try New Nordic cuisine, visit beautiful castles, and ride along its 250-mile bike paths. For an individual like me who loves everything sustainable, travelling to Copenhagen will only make you happier. From eating organic to eco-friendly transportation and accommodation, it was a surreal experience.
Interestingly, 90% of building waste is reused. With a mission to become the first carbon-neutral capital by 2025, Copenhagen has focused on innovative and sustainable solutions for a high quality of life. Here's a look at what the city has to offer.
Design, culture, and architecture
What is the first thing that you think of when you come across or hear about Danish design? Simplicity and functionalism? You're close but there is so much more to it. When it comes to style, it's hard to beat the Danish. On your visit, you will agree that the city has plenty of visual delights — a place where even the most mundane activities come with a sense of wonder and delight.
Tourist attractions
Apart from being an impressive brewing museum, Carlsberg Brewery is home to the world's largest collection of unopened beer bottles. Danish engineer Leif Sonne started collecting them in 1968 and then moved them to Carlsberg in 1993, which now houses more than 20,000 bottles. Are you also wondering why did he store all these bottles instead of drinking them? Well, only he can answer that while we admire his collection.
Next up is Tivoli. It is the third-oldest operating amusement park in the world and it draws hundreds of thousands of visitors every year. The rides here are all old-school. The oldest roller coaster is over 100 years old — making it the most endearing amusement park you'll ever visit. Build in 1843, Tivoli served as an inspiration for Disneyland. It is believed that Walt Disney visited the park in 1951 and spent hours taking notes about everything, from rides to lush gardens to food. He later mentioned that he wanted Disneyland to emulate the "happy, unbuttoned atmosphere of fun" he witnessed at Tivoli. Did you know this fun fact? Plan your weekend to ride century-old roller coasters, enjoy the fireworks, or just soak up the story-book atmosphere.
The Little Mermaid bronze statue that depicts a mermaid becoming human was built by Edvard Eriksen. The statue pays homage to Danish author Hans Christian Andersen's fairy tale of the same name (1837). Since its unveiling in 1913, it is one of the major tourist attractions in the city. It may be small, but it's worth taking the time to see. The statue has taken some serious abuse in its more than 100 years on display. It's been decapitated twice, coated in paint and graffiti, had an arm sawn off, blasted into the water, and even had a sex toy glued to its hand. Even though some weird things have happened to it, it still continues to be a Copenhagen icon.
Also, don't miss the nearby Gefion Fountain. It features a sculpture of the Norse goddess Gefion ploughing the land with oxen (Norse mythology states that she created the land that is Denmark after ploughing it with her oxen).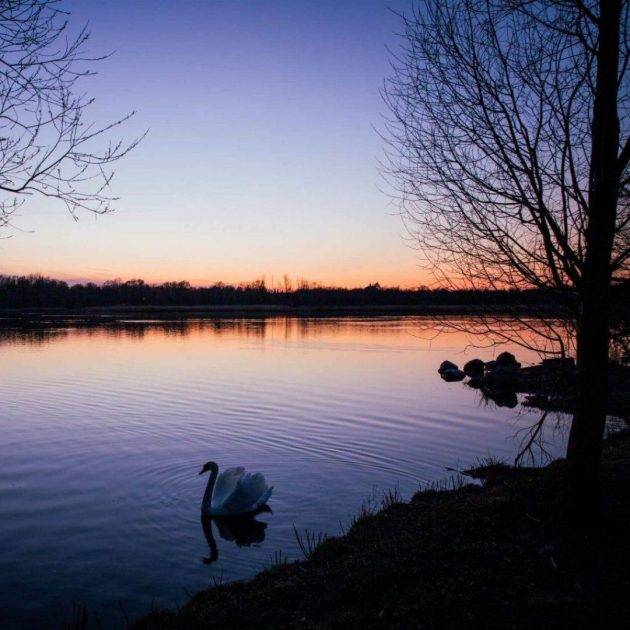 Commuting
In a city that has a state-of-the-art metro, smooth public transport, short distances and status as the best bike city in the world, getting around town to experience everything couldn't be easier. Copenhageners love their bicycles. You will see that more than half of the city's residents, from hourly workers to members of Parliament, commute by bike. And it's not only during the pleasant and breezy summer months — it's year-round, rain or shine! Fun fact, 55% of Copenhageners cycle to work or school or college.
One of the world's most innovative food scenes
For a city of its size with a population of just over half a million, Copenhagen has a surprisingly high number of Michelin-star eateries (15 altogether). The most famous Michelin-star restaurant is Noma, which serves exquisite New Nordic cuisine and has been awarded the title of the best restaurant in the world four times. For the gourmand in you, make sure to reserve a table well before you go there. In a little over a decade, the city has gone from a dining dowager to a culinary powerhouse. A wave of eateries is plating pure, organic produce from their greenhouses, gardens, and farms.
Be reminded that you are in the city with the seventh highest coffee consumption, with 5.3 kg per capita, which comes to about 1.5 cups per day. Make sure to stop at one of the cafes and have a cup of outstanding coffee — like most of Scandinavia. Denmark's baristas take pride in preparing exclusively high-quality cups of Joe. The city also has a variety of pubs, lounges, and clubs. Early birds will have to alter their schedules as the pubs start getting lit around 1am. If you are a night owl, there are crazy memories in store for you as the party scene goes on till dawn.
Shopping
It is home to one of the longest pedestrian shopping streets in Europe, Strøget. Apart from numerous international brands, you will also find smaller Danish chains, where you can pick up some unique Danish items and clothing.
An expensive city in an expensive country
If you aren't careful, you might end up spending a fortune. Having said that, if you find budget accommodation, and stick to happy hours, you'll be able to cut your costs without limiting too much of what you want to do in the city.
Here are some tips to help you spend wisely:
Get the Copenhagen Card: If you plan to do a lot of sightseeing and visit tourist attractions, then I highly recommend you get the Copenhagen Card. It also comes with discounts and free admission to museums.
Enjoy the free walking tour: One of my favourite ways to start a trip is with a free walking tour. You get to see all the main sites while chatting with a local.
Book in advance: This is recommended for your trips to anywhere in Europe. Try to book your train and bus tickets a month in advance to save up to 50%.
Best time to visit
If you're after warm weather and longer days, it's from April to September. If you visit in April, May, or September, you'll encounter fewer crowds than you might during the peak summer months and also benefit from similar comfortable temperatures. However, some of the best festivals happen during the summer — like the Copenhagen Jazz Festival, which is in July. December is the perfect time to book a trip for those looking to visit a picturesque, snow-dusted Copenhagen during prime hygge and Christmas market season.