Sweet and Sour Prawn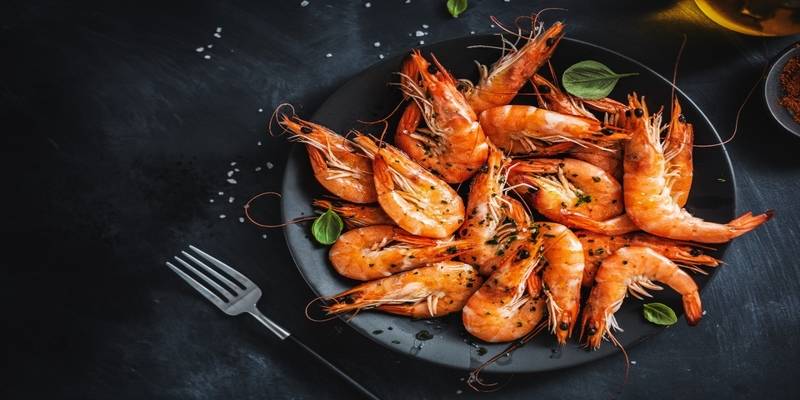 Ingredients:
– 350 gms prawns or shrimps
– 1/2 tablespoon salt
– A few dashes of white pepper
– 1 egg white
– 3 tablespoons cornflour
– 1 bell pepper (any colour)
– 1/2 onion (the yellow one)
– 4 tablespoons
– tomato ketchup
– 2 tablespoons sweet chilli sauce
– 1/2 cup water
– 2 tablespoons sugar
– 1/2 tablespoon salt
– 1 tablespoon white vinegar
– 1/2 cucumber (optional)
Instructions:
Take off the shells and mix the prawns with half a tablespoon of salt along with the egg white. Coat the prawns with cornflour. For crispiness, keep the cornflour on the prawns for 15 minutes. Fry the onion and pepper in hot oil and take them out after one minute. Reuse the same oil to fry the prawns and wait until the prawns turn brown or golden. Now, use ketchup, chilli sauce and half a cup of water by mixing them in a pan. Add two tablespoons of sugar to the sauce and mix it well. Use white vinegar and a pinch of cornflour. Lastly, add all the vegetables and the marinated prawns together. Cook it for two minutes and your dish is ready to be served.
Article by: Polly BK