United by social media at times of social distancing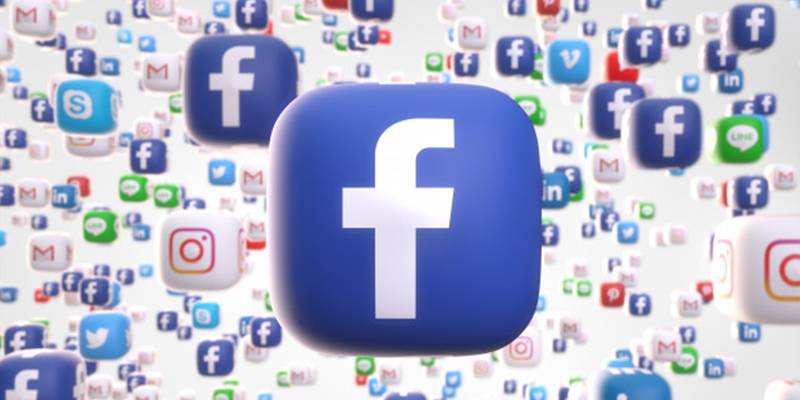 Drumming your fingers on the countertop, thinking of how to pass your time whilst you remain indoors during a pandemic? So was I and that led to the inception of this article that looks at varied social media platforms and the viral trends that have kept the world more connected even during the distress of social distancing. With the pandemic resulting in lockdowns all over the world to contain the widespread, the emphasis here is not on how the disease came to be, the spread and threat of it or even on how to prevent it but rather on how the world is dealing with the stress of it. Here's how social media has kept our society's moral compass afloat through humour.
Safe hands challenge 
A challenge very specific to the prevention of coronavirus, the safe hands challenge is a health advisory initiative taken by the World Health Organisation (WHO) and promoted by the United Nations to spread information amongst the masses on the correct way to wash your hands for more than 20 seconds to kill the virus. Celebrities such as Selena Gomez, Priyanka Chopra, and Dwayne Johnson among others, have participated in the challenge to reiterate the importance of washing our hands properly. 
Instagram has been housing various challenges and trends that have broken the internet time and again in the last few months. Here's a glimpse at some of the major ones.
Online bingo 
Instagrammers are challenging each other to play online bingo with templates full of checkboxes, much like bingo, that is reminiscent of a connection from their past organisations, schools, universities or favourite teams among others. If you have played the game Never Have I Ever, the concept of online Bingo is pretty much the same. If you have done the task assigned in one of the boxes, strike it off and try to complete a line. 
Instagram live 
While the feature may not be new to Instagram, its usage during quarantine has multiplied immensely. Many celebrities and bloggers are keeping their audiences riveted with DIY videos about cooking, exercising at home and tutorials. Sessions for cooking, Zumba, Pilates, make-up, weight training along with the usual chit-chat among celebs are some of the trends used with this feature. 
Guess the gibberish
An increasingly popular challenge doing rounds on social media is the gibberish challenge! Guess the Gibberish Challenge culminated from Instagram and its filter was created by user Christopher Gu. Literal to its meaning, the challenge shows you words in gibberish that make no sense until you figure out the actual phrase from its phonetics within 10 seconds. Once the 10 seconds are up, the real answer is given. With several themes such as movies, famous sayings, and songs among others, to opt from, there's some familiar gibberish for everyone.
Toilet paper challenge
From dribbling on the field and making effortless passes to juggling toilet paper to create awareness; life has completely turned upside down for the soccer stars. Renowned players such as Lionel Messi, Xavi, Marcus Rashford, Bruno Fernandes and Theo Walcott amongst others, showed their support and urged everyone to stay at home by taking part in the 10-touch toilet paper challenge. The task is to juggle the toilet paper roll with their foot, just as they would with a football, with at least 10 touches before dropping or passing the baton to someone else. Several footballers nominated each other and the trend became widely followed.
Furthermore, Instagram put a permanent portal for #StayAtHome for all the stories that feature with the tag Stay At Home. Following its steps, Facebook, too, brought in a profile photo frame for Stay At Home to encourage its members to choose the frame and show their support in fighting the virus. Another hub for these challenges is TikTok. A platform that allows its users to share short videos created for entertainment through acting, dancing, challenges and memes.
Emoji challenge 
Absurd to see at first but quick to catch on with you mirroring the hand gestures with every watch. The emoji challenge revolves around imitating hand gestures with the various hand emojis that pop up on the mobile screen. Emojis such as fist-bump, thumbs-up, thumbs-down, and peace signs, among others come and go on the screen and the person undertaking the challenge has to replicate them at the same frequency.
Dance challenges and trends
Power couple Jennifer Lopez and her husband Alex Rodriguez participated in, flip the switch challenge and the videos kept pouring afterwards. Another composition from Canadian rapper-singer Drake, the video has a couple (usually spouses but can also be any two people) competing in a dance challenge wherein the guy is seen in the first half of the video, filming his dance partner. As soon as the light switch is turned off and then back on, the roles are reversed and the woman is seen filming the video in the man's clothes while the man is executing the dance moves in his partner's clothes. 
The dance challenges are not all fun and games, some even bring sass and lit moves that are enviable enough to hold a post of their own. Choreography on songs such as K Camp's Renegade, Todrick Hall's Attention, Megan Thee Stallion's Savage, Cookiee Kawaii's Vibe, and Sean Paul's Get Busy (Shake That Thing), among others, have been topping the charts. 
Memes on household work and Dalgona coffee
While scrolling for dance and fitness challenges, you will also be able to track as to what people are doing at home — the good old housework! With no domestic help whatsoever, the members of a family have to face the stark reality and get on with the cleaning, laundry as well as dishes. Characterised beautifully in comedy, many memes have been created around people doing the dishes or sweeping, including celebrities who are living it up with dusters and pans during the quarantine.
Social Distancing has harnessed the inner chef for many of us. While photographs of your cooking experiments may be gracing your Instagram feed on a regular basis, one trend seems to be dominating the food arena and that is the coffee lovers' choice of Dalgona coffee. What began in South Korea as a trend, inspired by their toffee dessert, has now become quite an obsession for coffee lovers all around the world. The formula for this mixology is pretty simple to attain. All you have to do is add two spoons of instant coffee powder in a bowl, and mix it with a tablespoon of sugar. Add a little bit of hot water to fluidly mix the batter into a whip, until the mixture is frothy. Pour the mixture into a glass containing milk and your coffee is served. A concept not alien to Indians as they have been hand-beating coffee for generations. Nevertheless, they took to the internet to be a part of the craze. 
Netflix watch party
Over-the-top (OTT) media platform Netflix caught up with the trend of challenges on social media. Netflix introduced its Netflix watch party schedule, wherein the viewers would tag their friends and the media service provider on Instagram with the schedule of all the movies and shows that they intend to watch in a day. The template read — What I Just Watched, What I'm Watching Now, What I'm Watching Next. The idea of the challenge was to circulate recommendations of popular shows and movies on Netflix so that one can continue binge-watching at home. Further, a trend more localised according to specific tastes in respective countries, Netflix brought to its Watch Party hashtags such as #ThrowbackThursday, #FridayVibes, #SaturdayParty and #SundayChilling. 
If you still aren't convinced that social media platforms and these viral challenges are all that millennials are busy cracking, then you must be one of those who love to do conference video calls on applications such as House Party or Zoom. While you can play several games while face-timing your friends on House Party, Zoom has become a source for unofficial as well as official video calls where you can host multiple people. The app even zoomed past Skype and Google Duo before it came to a standstill due to privacy issues. During the lockdown, both apps saw a massive increase in the number of downloads as word of mouth spread like wildfire among communities.
With all these tools coming in handy, it would be safe to say that social media has proven to be quite the boon in this era of social distancing. It has been and continues to be the primary link that is keeping everyone in sync and is in more ways than one a support system that people can connect with.