The journey of becoming the voice of the Nepalese community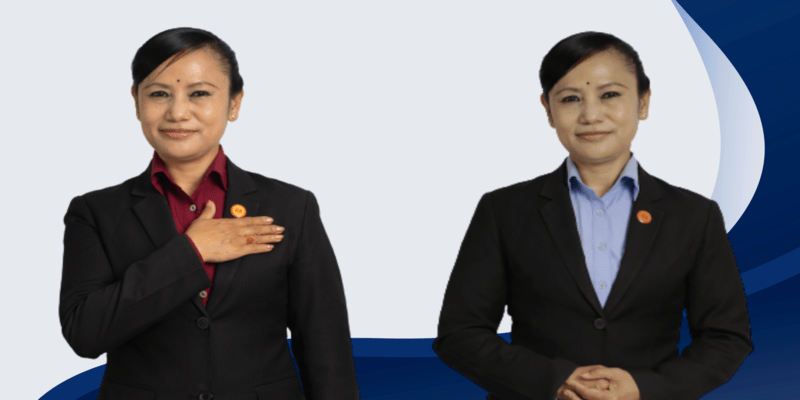 A popular figure among the Nepalese community in Hong Kong, Ms. Rita Gurung has dedicated her life to understand the issues that plague the people, voice their opinions as their representative, and bridge the existing gap in society. After decades of rendering services to the community, her zeal remains unwavering when one asks her about her plans related to social work and volunteering. With a clear thought process that her duty is to help those in need, irrespective of what rank or designation she holds, let's know more about Ms. Gurung, who as chairperson of the Hong Kong Nepalese Federation (HKNF), is closely involved with the government bodies and the Nepalese organisations in the city.
Tell us about your formative days and your association with HKNF.
I was keen to fight for the social causes that I believed in and help the Nepalese community in whichever capacity I could. It grew stronger as I witnessed the struggles and hardships that the ethnic groups had to endure. There are many reasons behind their struggles, the language barrier being one of the most prominent. There have been lots of ups and downs in my life, but one thing that remained constant is my passion for social welfare. My determination to serve the community landed me where I am today. From being a part of numerous organisations and social groups to the Chairperson of HKNF, the journey has been bumpy but worthwhile.
I was born in Hong Kong but brought up in Nepal. I graduated with a Bachelor's degree in nursing from Nepal and became a certified staff nurse. I returned to Hong Kong in 1997 and found it difficult to adjust to the city. During my initial days, I used to work in the construction industry. It was difficult to spare time for social work but my determination to serve the community was a sufficient push to buy some time. In 2005, I began to volunteer and participate in social work actively. In 2008, I joined the HKNF as a representative of its member organisation. Later, I was elected as general secretary at HKNF in 2010. Soon, I became vice-chairperson and within a few years, I was appointed as chairperson of the organisation in 2015. On completing my three-year tenure as the chairperson, I started working as chief advisor and handled government projects. Now, I have been re-elected as chairperson of HKNF.
You execute multiple roles for several organisations in Hong Kong, could you tell us about some of them.
During my journey so far, I came across several social, cultural, and other issues that widened the gap between the government and the Nepalese community. Keeping all that in mind, I decided to reach out to Nepalese organisations, other ethnic minority organisations, and government bodies to bridge the gap. As a result, I have been associated with several Nepalese organisations under different roles to serve the society in various ways. I am serving as an advisor to the Ethnic Minorities Task Force of the Construction Industry Council. I am a member of the Ethnic Minority Forum and Advisory Committee of CHEER and Health Ambassador of the New Home Association. I was also a member of the Fight Crime Committee (Yau Tsim Mong District) from 2014 to 2018. Later in 2018, I became the vice chairperson of the above-mentioned committee and held the position until 2020.
I am also operating as a centre-in-charge of the 'Community Support Team for the Nepalese Community', a project funded by Home Affairs Department, and an anti-drugs awareness project named, 'Beyond Reach Information and Prevention', funded by Beat Drugs Fund. One of the most effective ways of serving the people and ensuring social justice is to have a wider network and good relations with associations. It has helped me exchange services, serve the needy, and spread awareness about the same. For example, during the fifth wave of COVID-19, the Yau Tsim Mong District Office provided us with 2,400 pieces of COVID-19 rapid antigen test kits in an early phase. We were able to help those in need by distributing these kits before the restrictions came in place. Unity and cooperation are driving forces for all the parties involved in this field.
What are the major challenges faced by the ethnic minorities in Hong Kong?
The language barrier is one of the major issues faced by ethnic minorities in the city. The language gap can foster a lot of misunderstandings and lead to loss of opportunities as well. Even I am no stranger to such issues. Sometimes, it becomes quite challenging to attend programmes, seminars, and meetings that take place in Cantonese. Associations and committees are supportive and they try to be as inclusive as possible, but sometimes I find it difficult to put forward my ideas and concerns. I can speak basic Cantonese, but still new to the written form of the language. To overcome that, I have been learning Cantonese and organising classes for others as well in the community. Apart from the language barrier, there are other challenges as well. Difficulty adjusting to new places, new people, cultural diversity, laws, and rules within the city, to name a few.
Since 2018, I have been working as a member of the Committee on the Promotion of Racial Harmony and Ethnic Minority Forum of the Home Affairs Department. It is crucial to understand and acknowledge the cultural and traditional attributes/aspects of every community. In my capacity, I serve to encourage harmony, cooperation, and unity among different ethnic communities, NGOs, and governments. That's how I am trying to bridge the gap.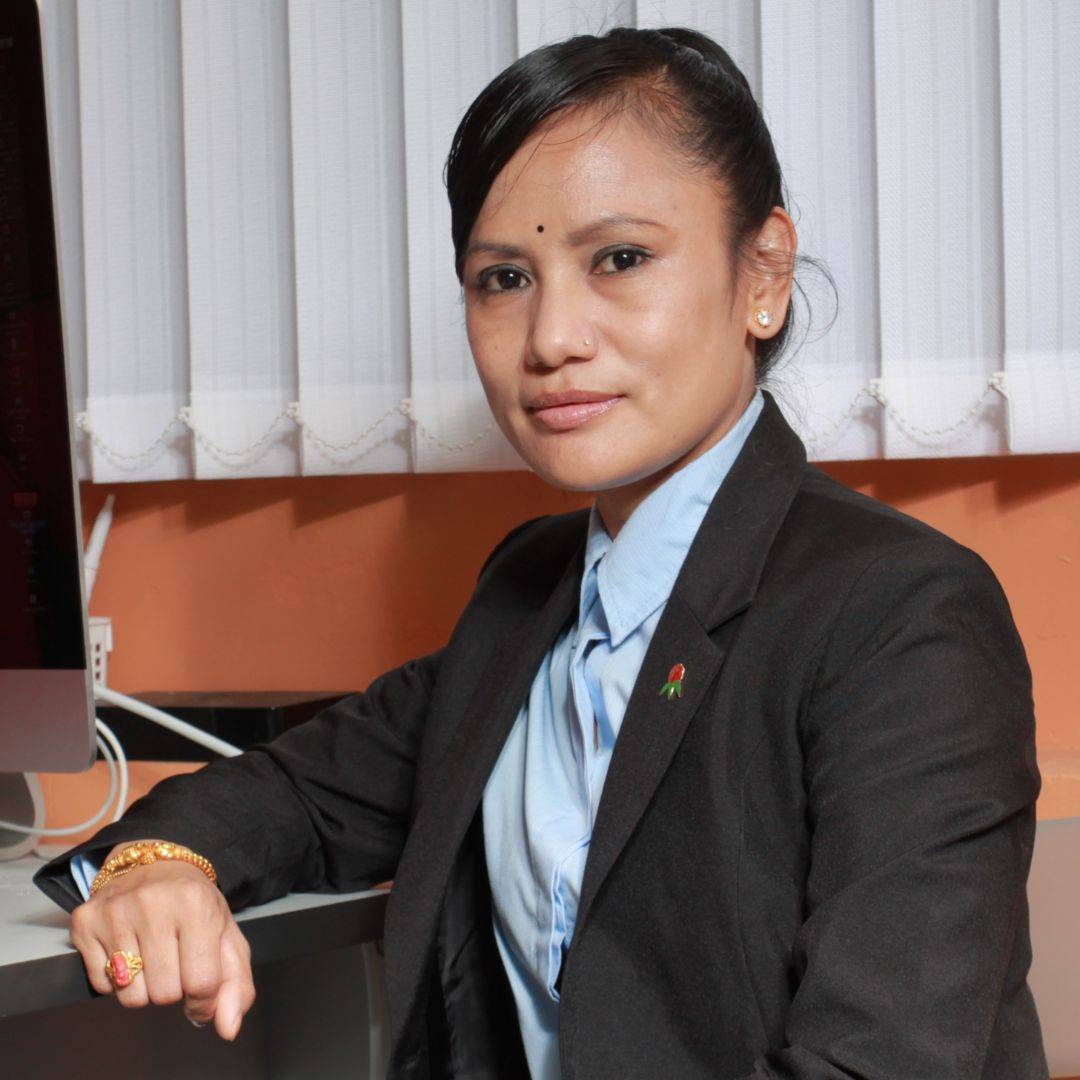 Shed some light on your achievements.
One of my greatest contributions happened during the six years of my journey in the Yau Tsim Mong District Fight Crime Committee. I was fortunate enough to help two Hong Kong Nepalese individuals get into the Hong Kong Police Force. Later in 2014, I successfully managed to rescue and rehabilitate 29 ethnic minority street sleepers from the Yau Ma Tei flyover. In addition to that, I aided the victims and their families of the Yau Ma Tei fire incident with immediate support services and relief funds. Hong Kong Police Force, Fire Services Department, Hospital Authority, and other various associations were the ones to extend a hand and collaborate.
Some of the other notable contributions include 'Help Nepal Campaigns — the Earthquake disaster in 2015' and 'Fight against COVID-19' where we distributed 200 oxygen concentrators and health materials in Nepal. We also provided support and social welfare services to overcome the pandemic in Hong Kong. Beneficiaries include Nepalese people, other ethnic minority communities and the local community. Working in this sector for a long time has helped me gain satisfaction, experience, and achievements through my contributions. As a result of my passion for social welfare, the Hong Kong government awarded me the 'Chief Executive's Commendation for Community Service' in 2016. Former Chief Executive CY Leung felicitated me.
What or who has been your source of inspiration?
As a child, I loved reading novels. While reading 'Arko Janma' by Prakash Kobid, The phrase 'Kartabya xa kathor, kartabya xa ramailo', which means 'our duty is difficult, our duty is fun', stuck with me. As mentioned in the phrase, sometimes my duties and responsibilities are difficult, but I've always enjoyed my journey. Whenever I feel low, I think of this sentence and it helps me get my confidence back. It motivates me to continue giving my best. Someone by whom I am inspired is Ms. Anuradha Koirala — a social worker who works against human trafficking in 'Maiti Nepal' organisation in Nepal. She was the winner of CNN Hero 2010… she has worked selflessly for our community and seeing her, I am motivated to follow the same path. When you want to give up, you come up with hundred excuses. The same goes for moving forward as well; I have more than thousands of reasons to continue my work as a social worker. These motivations have helped me to give up on giving up.
How do you achieve work-life balance?
When you are passionate about something, you tend to make time for it no matter how busy your schedule is. One thing that I find common between household chores and community work is that at the end of the day, it provides you satisfaction and happiness. Working in this sector has helped me grow as a person and I have learned how to manage my time. Treating my work as my responsibility rather than a burden has encouraged me to keep moving forward without having any second thoughts. And for managing all these things, I can only thank my family and my community for supporting me and helping me throughout my life.
What are your future plans?
I want to continue with social work in the future as well. I wish to be part of various projects that will help our community. For instance, we are planning a project to build a big statue of Buddha in Nepal, similar to that of Lantau Island. The main objective of that project is to strengthen the relationship between the two places and the people. Hong Kong, being a business hub, houses numerous ethnicities. We want to promote and preserve our rich Nepalese culture among the youngsters. Our primary focus will always be cultural integration and social inclusion.
A heartfelt message for Hongkongers:
Hong Kong is our home and all Hongkongers are part of a big family. Though there are differences in terms of cultures, languages, and traditions, accept each other by respecting their values and by helping them grow. An inclusive, safe, prosperous, and cooperative society is all I hope for and wish for the city.