The economic, social, and psychological impact of the pandemic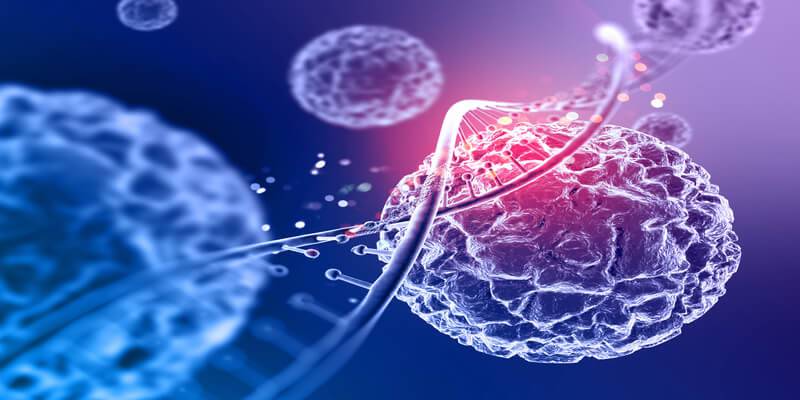 It has been more than two years since the COVID-19 pandemic began. Post that, every individual on this planet has been impacted in some way or the other. The successful implementation of vaccination drives across the world has helped us co-exist with the virus. However, with new variants surfacing and disrupting lives from time to time, there's a lot of uncertainty that follows. This feature talks about what to expect economically, socially, and psychologically in the post-COVID-19 era.
Economic
In response to the pandemic, many countries have exhausted their fiscal budgets towards healthcare and economic stability. The enforcement of lockdowns in several parts of the world led to an unprecedented rate of unemployment, a substantial decline in spending, and worsening economic conditions. Bankruptcies and a decrease in tax revenue have impacted negatively on several countries' economies. Hong Kong has been no different. The city has exhausted most of its budget reserves and is reeling under a deficit of HK$ 260 billion. This mainly happened due to the various stimulus packages granted by the government to keep the businesses afloat. Tourism is one of the highest revenue generators for Hong Kong and with multiple travel bans imposed, the tourism industry has suffered massive losses.
Globally, countries have suffered a massive reduction in their Gross Domestic Product (GDP). With an average loss of 6.7% in the world, Latin American countries have been the worst affected. Hong Kong suffered a 6% loss in GDP in 2020. Supply chain disruption has resulted in trillion-dollar losses worldwide. As per reports, US$ 4 trillion has been lost in global trading since the start of the pandemic. Healthcare and telecommunication industries have suffered the most. There has been a severe shortage in pharmaceutical raw materials as well as semiconductors for the manufacturing of most telecommunication equipment. These issues have increased trade wars and political rivalry among global leaders. As per the projections, such losses will continue to amass and lead to inflation.
Most developing countries are already facing inflation in the current scenario. Hong Kong witnessed 3.7% inflation in July 2021 but was able to reduce it to 1.5% in January 2022. The fifth wave has taken a toll on the city and these numbers are expected to rise once again. Air transportation is key to economic growth as it employs a significant portion of the global labour force. In the aviation industry alone, there have been net losses worth US$ 201 billion in two years. The amount equals nine years of industry earnings, according to the International Air Transport Association (IATA).
This was just an overview of a handful of key sectors. For every industry, the debts are rising. The emergence of new variants is making things difficult as the longer the pandemic lasts, twice the time it will take for normalcy to be restored.
Social
Lockdowns, quarantine, and social distancing measures have drastically changed our outlook. Many segments of the population such as senior citizens, people with existing health conditions, people below the poverty line, and the labour force have found it difficult to withstand the subsequent waves of the virus. The closure of businesses has led to terminations and large-scale layoffs. A high unemployment rate has pushed the low-income wagers in a corner where they had to constantly struggle to sustain themselves. The working class hasn't been exempted either. Uncertainties, fear, and loss of identity in society have put individuals in uncomfortable situations.
Hong Kong registered 7.2% unemployment in the first half of 2021. The city managed to bring down the rate to 3.9% before the year came to an end but the fifth wave has been the most devastating so far and the numbers are rising incessantly. Due to limited financial support, there has been a massive rise in poverty across the globe. Several case studies suggest that there is a high correlation between poverty and an increase in drug trafficking and crime in the city. All these have resulted in unpleasant situations for the governments. People in low-income developing countries are resorting to desperate measures to survive.
Consumer behaviour across the globe has changed. Food delivery platforms and takeaway businesses have grown significantly since dine-in restrictions have kicked in. More people consume unhealthy food due to quarantine and lockdown. It is expected that food delivery and meal-plan businesses will grow multifold and profoundly change the dine-in industry.
Psychological
Wearing a mask before stepping out has become the new normal. Mental health issues have surfaced to the fore and no one in the world has escaped the wrath of the pandemic. Sudden changes in regulations and policies, restricted social mobility, lockdowns, quarantine, and confinement, have increased depression and other mental disorders.
Drug and alcohol abuse, insomnia, anxiety, and mood disorders, are common findings by mental health practitioners who are witnessing a surge in their clientele as a lot of people are seeking therapy since the onset of the pandemic. In-person education has taken a back seat as online education has replaced the conventional method of teaching. This has caused a hindrance in the psychological development of the students who are confined to their rooms and have limited interaction through digital screens. For the longest duration, Hong Kong made it mandatory for incoming travellers, even if fully vaccinated, to quarantine for 21 days in a hotel room. The policy drew heavy criticism as many people found it difficult to be in isolation for three weeks.
People from different backgrounds have found themselves in situations that have resulted in high levels of psychophysical stress. Whether dealing with a loss in the family, providing aid as a frontline health worker, or trying to find ways to survive, many individuals might experience post-traumatic stress disorder (PTSD) for years to come. Uncertainty and helplessness have led to an increase in the number of suicides. Unable to face the pressure, children and young adults commit suicide rather than asking for help from peers and family. As a result, mental health has become a matter of great concern. Whether it is a work-life balance or not being in the right headspace, people are being encouraged to voice their thoughts.
Many things that were considered normal in the pre-pandemic era are no more a part of our daily routines. The world is adapting and the only way forward is to change with the changing times. While no one wanted to welcome this change, perhaps the pandemic has forced us to see things in a different light and value what we probably didn't — our lives.