Role of Korean Beauty in shaping today's skin care industry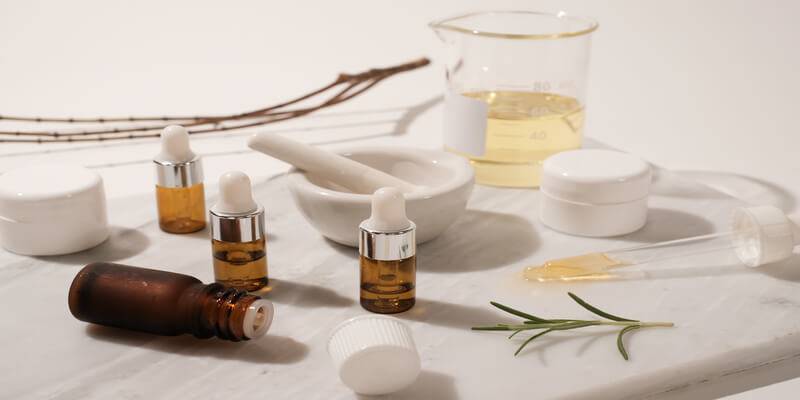 Majority of us, knowingly or unknowingly use at least one K-beauty product in our skin care regime. These products and high-tech formulations might have reached our doors now, but have been in the industry for ages, even before skin care was conceptualised. From kohl to eyeliners, lard to moisturisers, scrubs to chemical exfoliants, the Korean Beauty or K-beauty (as it is popularly known now) is age-old and dates back to 2333 BCE. Can you imagine? The period of three kingdoms – Goguryeo, Baekje, and Shilla (from 57 BCE- 668) is actually believed to be the onset of K-beauty. Let's dig deeper to understand how it all started and how it has become a billion-dollar industry.
In the past, Koreans believed that outer appearance defines an individual's soul and beauty. The reason both men and women indulged in make-up and cosmetics was to look their best. The revolution in Korean skin care came in the Joseon era's (1392-1897) aesthetic sensibilities. It was the time when society was under the influence of Confucianism. The era advocated modesty along with natural and flawless beauty. Ideally, the usage of make-up was kept to a minimum keeping a balance between exterior beauty and inner self. The two whites – skin, and teeth; the three blacks – hair, eyebrows, and pupil; the three reds – lips, cheeks, and nails. Such aesthetics were considered idealistic and every woman was trained and expected to adhere to these.
Holding the notion 'the better you look from the outside, the better your inner self and soul is', emphasis on subtility, minimal make-up, and flawless skin was given in the Joseon era. They used handmade products such as scrubs, lotions, saponin-based cleansers, rouge, kohl, and oils, among others. Despite the high beauty standards that prevailed in the past, the products were mostly natural and plant-based.
Did you know, during the same period, women were expected to have long, black, and thick hair? Cutting hair was considered immoral and unethical. The rise of Confucian society, Japanese rule, and colonial occupation in Korea revolutionised and commercialised the beauty industry. With the incoming of colonialism and Japanese culture, women got influenced by the western beauty norms. As a part of the revolution, some Korean women started keeping their hair short, used more make-up, and dark-coloured lipsticks. Such practices were highly criticised within Korea as they completely negated the age-old traditions and the "beauty ideals".
During this period, lead was popularly used in make-up products, majorly in foundations. A popular face powder, Baganum or Park's Powder, produced in Korea was in vogue during the 1920s and 1930s. The consequences of putting lead on the skin were not-known back then, but once people learned about its ill effects, they switched to safer options. After independence, Korea's beauty industry was revived. In 1961, South Korea banned all foreign cosmetic products which aided in the expansion of the Korean cosmetics and beauty industry. Gradually, it gained immense popularity worldwide.
Why Korean skincare brands are so popular? What separates K-beauty products from the rest of the world? As mentioned in the preceding paragraphs, for Koreans, beauty always meant taking care of the skin and keeping it healthy. Along with the said ideology, the tradition of using natural and soothing skincare products, Korean beauty started trending internationally. This industry is known for innovations, customisations, and high-end technology paired with subtility in their products. They are meticulously formulated and the numerous options available in the market never fail to miss a single skin concern. They have developed products for most skin issues. The reason lies in the range of Korean ingredients passed on through generations, their properties, and a gentle approach.
Some of the key ingredients in the space include ground mung beans: a great exfoliant which is rich in vitamin E, propolis: naturally found in beehives which works as a great anti-inflammatory ingredient, sap: a natural hydrator, Centella Asiatica: heals and soothes skin, ginseng: filled with anti-oxidants and anti-ageing properties, rice: a great toner and cleanser, green tea: calming and detoxifying in nature, turmeric: anti-bacterial and boosts collagen, among others. Skin cannot rejuvenate in a day. It needs time and adequate nurturing. Korean beauty standards, no matter how high, do not believe in working on the outer layers. It advocates beautifying and healing the skin from within. The inside-out result approach has indeed contributed to the success of the K-beauty industry.
K-beauty not only introduced amazing skincare products but made sure we know what to use when, how, and how much. Adding structure and organisation to the overwhelming skincare space, we got to learn about the 10-step Korean skincare routine – things we need to do to get a healthy glow! Interestingly, the majority of the newly established Korean skincare brands are keeping a check on the sustainability index. This is an added advantage as people nowadays seek environment-friendly products.
We can say that K-beauty is indeed a game-changer in the global skincare industry. It is believed that the technology and products they use are over 10 years ahead of the rest of the world. With South Korea being the forerunner in terms of beauty, skincare and cosmetics, the industry is churning billion dollars annually. The demand for these products has seen an unprecedented high, and it is safe to say that skincare products will continue to dominate the market in the future.