Keema Mattar (Minced Lamb)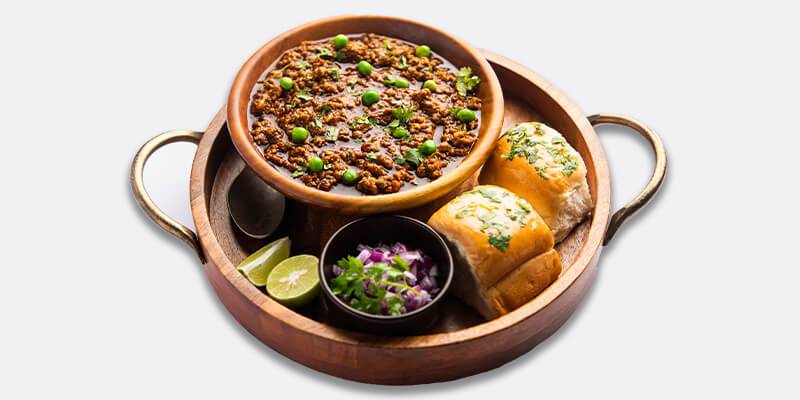 Ingredients:
1kg minced mutton
1 cup green peas (boiled)
1/4 cup olive oil
5 onions (chopped)
5 tomatoes (chopped)
1 tablespoon garlic paste
1 tablespoon ginger paste
3 green chillies
3 cloves
3-4 black peppercorns
2 bay leaves
2 cinnamon sticks
1 teaspoon of turmeric powder
1 teaspoon of coriander powder
1 teaspoon of chilli powder
1 teaspoon of garam masala
1/2 teaspoon mutton masala powder
Salt as per taste
1/2 teaspoon lemon juice
fresh green coriander leaves
Method:
Take a cooker and put oil in it. Heat it for a few seconds and then put the garam masala in the cooker. Add ginger and garlic paste and stir them for a minute on medium heat. Next, add chopped onions and stir until they turn light brown. Then, add chopped tomatoes, turmeric powder, coriander powder, chilli powder, and salt as per taste. 
Mix all ingredients thus far and give it a good stir. Bring the gas down to low heat and cover with a lid for 10 minutes to let the spices stew. Add minced mutton and stir for 15 minutes. Then, pour four cups of water and cover the lid for 30 minutes on medium heat till the time mutton is properly cooked.
Open the lid and bring the heat down to low, give it a good stir and cook for another 10 minutes. By now, the water should have evaporated from the dish and the oil should be floating visibly on the surface. Meanwhile, boil the peas in another pan and strain them. Now add the boiled peas to the mutton and give another stir for five minutes. Add a splash of lemon juice and garam masala. Garnish the dish with coriander leaves and sliced green chillies. Serve hot with any bread of your choice or pav (bread) and enjoy the deliciousness.
Recipe by: Sutapa Magoo