Banana Bread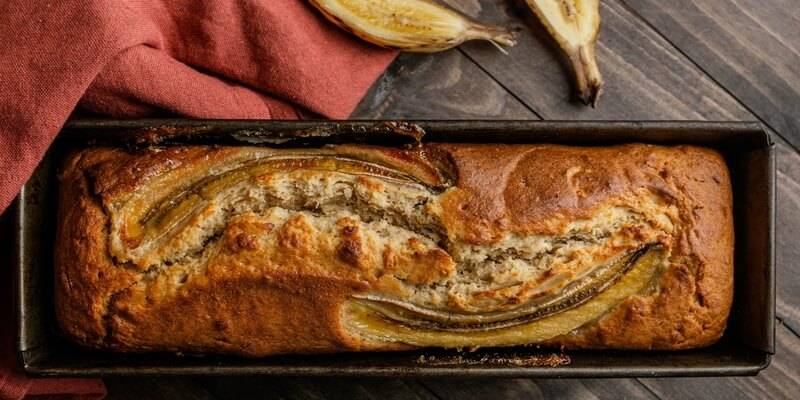 Ingredients:
144 grams ripe bananas
144 grams flour/whole wheat flour
144 grams sugar
Four grams baking soda
75 grams eggs/fresh cream
44 grams milk
40 grams vegetable oil
Three grams cinnamon powder
Three grams vanilla essence

Method:
Preheat the oven to 175 degrees Celsius. While the oven is heating, prepare the bread batter. Take bananas and sugar in a bowl, and whisk them until a smooth consistency is achieved. For eggless banana bread, use cream instead of eggs and follow the same procedure. Mix and sieve flour, baking soda, and cinnamon powder. Add all the dry ingredients to the banana mixture. Pour milk, oil, and vanilla essence into the mix and combine all the ingredients nice. Make sure the batter has no lumps. Line the pan with parchment paper or one can also use butter and flour instead. Pour the batter into the pan/mould. Bake it for 15 minutes until the toothpick comes out clean.