Movies revolving around mental health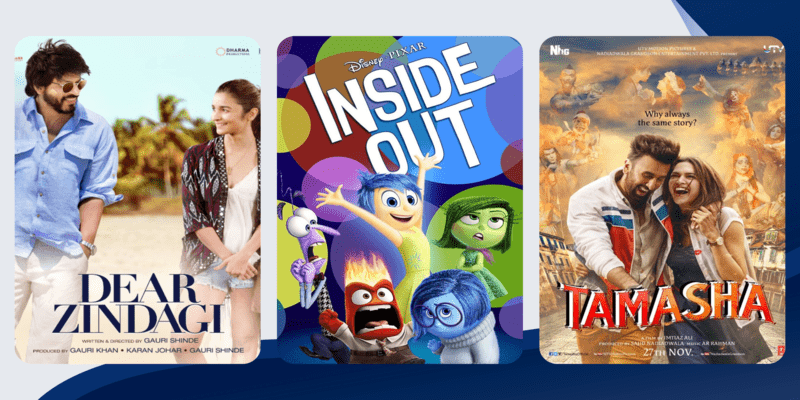 Movies are a gateway to an audience's hearts. Many people find watching movies both entertaining and a great way to reduce stress. It helps us forget our problems and mostly, has a positive impact on our emotions. In today's day and age, movies are a medium to represent different communities, political issues, and ideologies. Sometimes they are based on pure entertainment and non-sensical drama but at times, on realistic every day issues that we face in our lives.
The cinematic experience is changing with time and that, in fact, has helped the youth in making more informed decisions, and be more open and vocal about important issues in general. It can be related to politics, environment, geography, global domination, mental health, therapy, and philosophy, among other ideas. Movies around mental health have been both positive and controversial. Though it isn't a rule to show right as right and wrong as wrong, but cinema across the world treats mental health with the respect and accuracy it merits, while still delivering quality entertainment. A movie with a message goes a long way.
Mental health has gained a lot of traction and attention during the last few years. Education and information about mental health are still scarce, and it does take a lot of effort on the part of mental health educators to make it acceptable to talk or even make a movie about it. For decades, people looked down on it and it was hardly ever the hottest topic of discussion.
Many famous celebrities have openly admitted that they have been going through some mental health issue or trauma in their life. From Kendal Jenner to Deepika Padukone — anxiety to depression — the talks about these concerning issues have gradually come out in the open. Yet, billions are still not familiar with therapy or psychiatric help as external support. While it is never too late to know more about mental health issues in detail, writers and directors have found a way to deal with the issue. Here are some movies that revolve around mental health, making them a must-watch.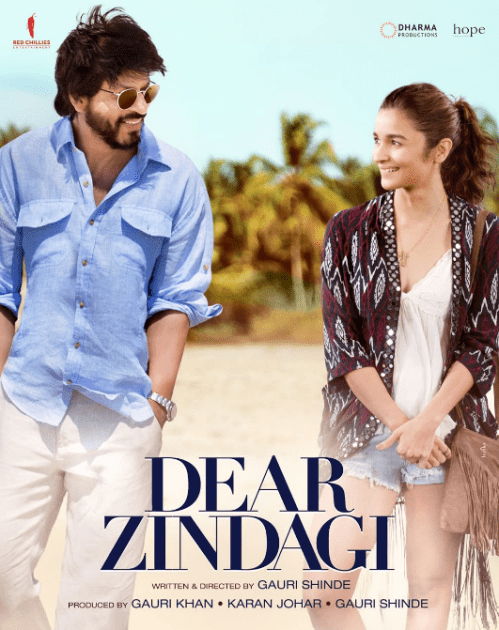 Dear Zindagi
Starring Alia Bhatt and Shah Rukh Khan, this Bollywood movie revolves around a budding cinematographer (portrayed by Bhatt) who is not satisfied with her life because of how her family treated her when she was a child. A constant sense of comparison and disregard for her actions has led her to believe that she is not enough. She isn't able to even disclose the mere fact that she goes for therapy because her family won't be accepting of the same. She has had her share of ups and downs when it comes to having a romantic relationship where she acts tough but eventually that breaks her heart. Heartbreaks can be messy and they can definitely sabotage how you perceive any new relationship in life. Heartbreaks are a major cause of anxiety, isolation, self-gaslighting, and depression. The film motivated the generation to seek mental health help and not consider it a waste of time. The movie conveyed the message that therapy is not meant only for mental patients. It is okay to seek help. Most of us aren't even aware of what we go through in our daily life unless we actually go out there and ask for help. The film shows the importance of therapy, how it is beautiful in its own way and shows how normalising therapy is beneficial for one's mental health and well-being. Bhatt starts seeing a psychologist and navigates her issues and eventually mends her relationship with her family, and also her attitude towards accepting love in life.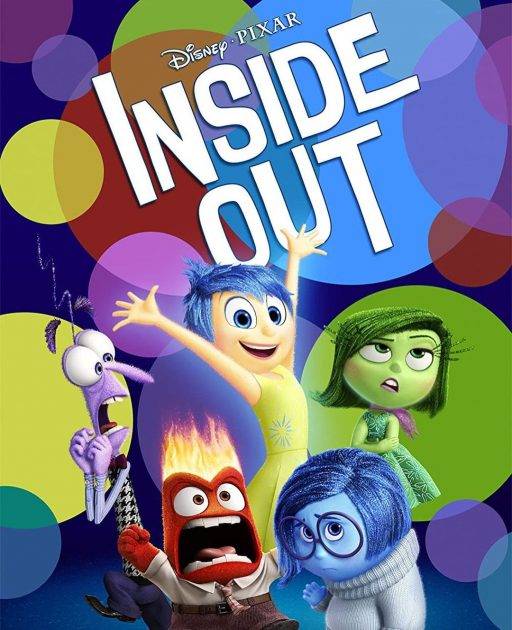 Inside Out
It is an animated movie that represents all the emotions we feel as human beings. It might be an animated movie but it is way ahead of its time when it comes to representing everyday issues, mental health, and how our surroundings affect our emotions. Pixar's candy-coloured imagination hits it out of the park when it reflects the emotions inside a teenage girl's head. This movie reminds us that being happy and excited are great emotions, but at the same time, sadness, pain, and anger are also extremely essential parts of living a full-fledged life. Most therapists of today, including me, use this movie as a medium to express comfort and joy in the mere fact that all emotions are to be fully felt and that is how you live. Many mental health issues mostly stem from a lack of awareness of our emotions. The character 'Sadness' is sorrow, 'Disgust' is obsessed with cleanliness and system, 'Joy' is happiness, 'Anger' is annoyance and irritation and 'Fear' is fright and terror. All emotions are equally important to have and to feel, but an overdose of even one could result in a mental health illness/issue. In the movie, all these emotions work together, hand-in-hand, to produce optimum balance and towards the aim of recovery. The bottom line of the movie is — it is okay to feel sadness. Don't be ashamed if you are sad. Feel the emotion, it is a part of you because from time to time, it demands to be felt.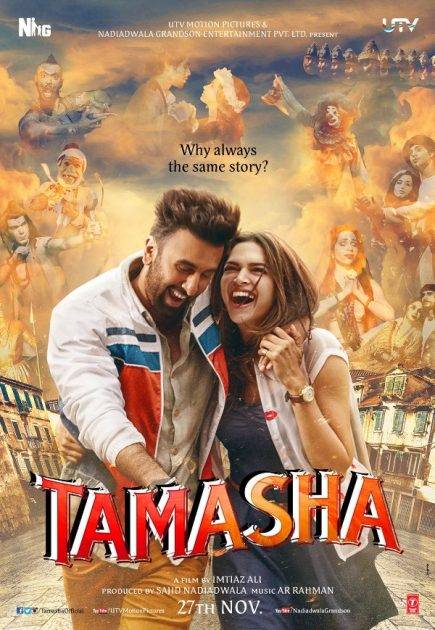 Tamasha
This drama-based Bollywood movie depicts many realms of mental illness. Ved Vardhan Sahni played by Ranbir Kapoor is basically trying to discover his true self, and in this journey, his on-and-off girlfriend, played by Deepika Padukone, helps him. The film shows how people don't understand a person's behaviour or what they are suffering from. In Ved's case, he is suffering from borderline Personality Disorder. The movie is based on a psychological theory presented by Carl Rogers — "Congruence Theory". Congruence Theory basically means how to be an "ideal self". Ved is a good, well-behaved adult with a great image around his office folks and the people in his circle. However, while travelling to Corsica, he presented a completely different personality, one that is more expressive, eccentric, and outgoing. In his regular life, he wakes up and follows a certain pattern of brushing his teeth, wiping his car, eating his breakfast, stopping at the traffic signals, helping the elderly at the office, and giving perfect presentations at work. The protagonist is actually facing many mental health issues and is a victim of what happened to him in the past. This story represents how we are the hero for everyone in our lives, but within ourselves, we are struggling — our stories are messed up because of an imperfect routine of everyday life and how we entertain ourselves through this misery. In the movie, Ved often looks in the mirror, dazed and confused, talking to himself.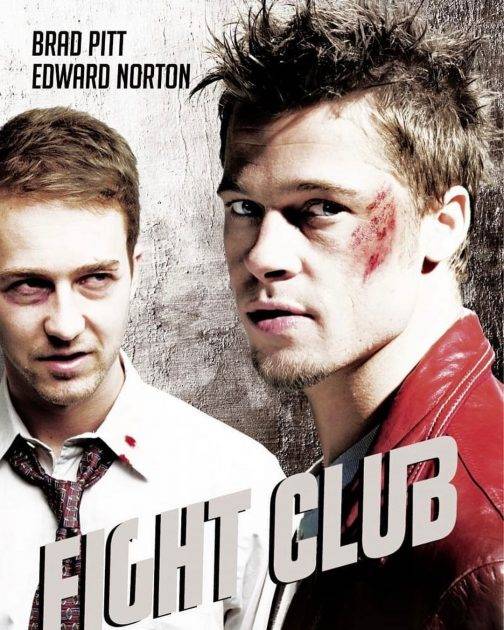 Fight Club
Is one of the cult-classic Hollywood movies and is still popular nearly 20 years later. This film is a great representation of Dissociative Identity Disorder (DID). A depressed man played by Edward Norton creates Tyler Durden played by Brad Pitt as a coping mechanism for his mental illness. DID is usually caused in the early years of a person's life due to some childhood traumas or issues. It is literally and figuratively a wound of a film. It is torn apart by differing ideas about life and death and everything beyond that. It has opposing ideas on happiness and desolation, and no matter what the protagonist does during the movie, he is left to feel unsatisfied and incomplete. Fight club is a movie about a cult formed by men in the hood who change themselves according to the rules of the fight club – head shaved, similar clothes, sinister attitude, and whatnot. The first rule of Fight Club is "you do not talk about the fight club". The movie represents how life does not offer simple, neat, and tidy solutions to our internal issues. There is no such thing in life as full closure or contentment, and we have to make our peace by finding a small measure of personal satisfaction or ecstasy.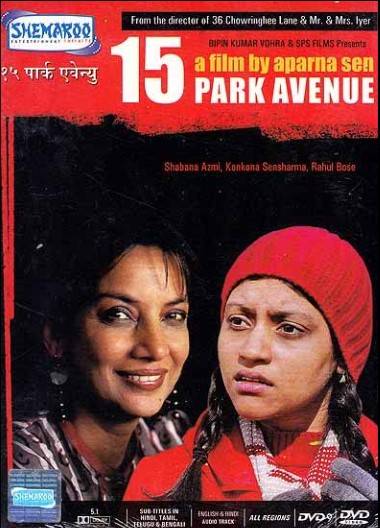 15 Park Avenue
An underrated classic Bollywood movie with a hard-hitting and agonisingly-real plot. This movie focuses on a strong caregiver played by Shabana Azmi to her younger sibling Meethi/Mitali played by Konkana Sen Sharma. Mitali is suffering from underlying schizophrenic tendencies since childhood. Living with schizophrenia is tough, and it does not pose effects only on the person but also on the family and relationships around as well. This movie is downright realistic and emotional without romanticising mental illness. The movie is more about how the caregiver decides to give up on her full-time job and romantic interest to take care of her younger sister. However, Meethi perceives it as being captured by the caregiver. Meethi's alternate reality shows how she thinks she lives in a non-existent place called 15 Park Avenue in Kolkata. This story is a classic tale about being in a juxtaposition of holding on and letting go. The sublime performances by the actors invite you into the estranged mind of Meethi, to live with her in this experience that has numerous layers to her personality and how she lives with her mental illness. What the actors manage to remind us through this marvellous cinematic portrayal is that perhaps, in dreams or while awake, we all have struggled to find our way home.
These movies are a must-watch as they help us enter the minds of the protagonist dealing with everyday issues or sometimes, severe disorders to actually gauge how hard it is to live a life like this, and how important it is for us to normalise mental health, mental illness, and therapy for all.