Journalling your way through mental health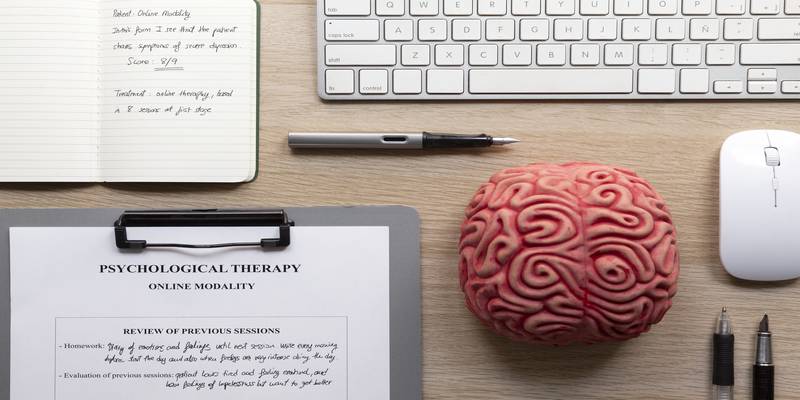 As kids, we all maintained diaries where we wrote our secrets, what we did during the day, our conversations with our friends and crushes, and so on. It was a place for us to share our feelings without having to talk to someone about them. As adults, we find meaningful relationships that help us share our feelings and secrets but from time to time, we need our safe space – our privacy to understand our feelings and emotions better. This is where journalling plays a vital role in our lives.
The concept of journalling is the same as it used to be when we were teenagers but now as adults, it is more refined and constructive. It is a great medium to vent your feelings, desires, apprehensions, moods, etc. As a therapist, a lot of my clients share how journalling helps them express themselves when they write down their feelings on paper instead of waiting a week to book an appointment. Therapists are not always accessible and journalling how you feel, what you feel, and what it does to you, can be extremely convenient to cope with.
The process may feel like a lot of "work" but it is hard only in the beginning. It becomes extremely cathartic and liberating once you develop a habit of jotting down your thoughts. It is the most cost effective, easy way to work with your emotions on a daily basis. If you're someone who chronicles their thoughts or wants to acquire this skill, here are some of the reasons why you should do it:
* You will always have someone to talk to and count on
* Helps in identifying your triggers and patterns and sets of behaviours
* It is an excuse to use funny stickers, write stories, and quotes that you like to make yourself feel better on hard days and lighter on good days
* Records your journey of how far you've come
* Can get clarity by externalising thoughts and feelings
Now that we understand why it is so easy to fall in love with journalling, let's discuss its benefits for your mental health and well-being.
Benefits of Journalling:
Motivates you to open up
The process of journalling helps in opening up with yourself, about your feelings, and emotions. It helps you understand where you are in life, what is going on, and whether you need any sort of external help – therapy or social support group – and then you can act accordingly.
Solves problems effectively
Writing about your thoughts and feelings promotes mental well-being and helps in solving daily problems more effectively. Once you're in sync with your feelings and emotions, it becomes easier to see things from a positive perspective while dealing with an issue.
Manages your emotions
Research shows that people who write about specific feelings while journalling, have a better hand at regulating and managing their emotions as compared to people who only share their neutral experiences.
Helps with anxiety
Journalling has proven to reduce anxiety and intrusive thinking. A lot of my clients complained about overthinking and making a big deal because of their thoughts. They were asked to write their thoughts and after practising journalling, they realised that what they were feeling and thinking might never come true. The process helped them work on their anxiety and improved their mental well-being.
Creates awareness
The simple act of writing your thoughts, experiences, and feelings will help you understand the entire episode from a different perspective. It helps you identify your flaws, areas of work, and your positive attributes. It makes you more aware of yourself.
Before we understand how to chronicle your thoughts and what practices you should follow to be efficient at writing your journal, let's first figure out the different types of journals. Yes, you read it right. I am sure most of us thought of journalling as simply keeping a notebook and writing away your thoughts. But no, things have monumentally changed for the better and now we don't just have personalised journals but also different types of journals depending on your time, effort, and practice.
Firstly, there are not just self-care journals nowadays. Journals have become extremely specific to the area of life you want to focus on: travel, food, health, everyday etc. We will specifically be focusing on self-care journals.
Daily journal: This is the type where you journal your thoughts, emotions, incidents, and situations that happen in your life on a daily basis. You make small notes of each day, every day. This helps you keep track of where you are at, where you want to be, or any changes that you'd like to make in your relationship, lifestyle, health, work etc., or how to make the next day better than the one before.
Gratitude journal: A lot of people do not fancy writing paragraphs or sentences about their everyday occurrences. This could be due to a similar pattern of living or not having enough time at the end of the day to jot down their daily situations and happenings. It also can sometimes get repetitive to write about your daily life regularly if there isn't much change around. For those individuals, gratitude journals come in handy. They can write three things they are grateful for today and any ambitions or manifestations they have. This could also include writing about their monthly favourites, top three moments or highlights of a month to make it more interesting and interactive.
One sentence journal: This is for people who have a fast-paced life but still want to remain in touch with their inner thoughts and feelings. It is the simplest and fastest way to describe their day in one sentence. This is for people who have difficulty writing paragraphs worthy of journalling.
How to start journalling
A lot of people, especially clients in therapy, have struggled to start journalling. We all understand the process but how to begin is a problematic area.

Here are a few steps that will help you in your journey:
Choose your journal: Find out which type of journal would be the best fit for you. Consider how much time and effort you'd like to put in, willingly. Map out the kind of person you are – are you a daily journal type or someone who wants to write about gratitude? Decide for yourself.
Set aside time: 15 minutes in a day should be dedicated to journalling. Be it during the morning hours or before sleeping, you decide when you're most comfortable sitting with your thoughts and making a note of them. Try sticking to one time period during a day instead of fluctuating or writing a journal when you get time. This will help create a habit.
Always date your entries: It is okay if you forget to journal sometimes. We might be busy with our everyday schedules, are on a vacation, or simply too tired to write our journals. It is okay! Don't be hard on yourself. To make things simpler and keep a track of every day – always date your entries. This also helps in keeping a track of past records.
Keep your journal private: Journals are your thought diaries, they're sort of a confidant – someone you'd like to share your daily occurrences, and happy and sad thoughts. Keep it private to yourself to ensure a sense of security.
Writing regularly: Make it a habit to write a journal regularly. This will not only help you keep a record of your situations, feelings, and thoughts but also help in revisiting the past, understanding the changes, and how you're evolving as a person.
To give the readers a kickstart, here are 10 journal prompts for you to finally jump on the wagon and start journalling your way through mental health.
* List three things you are grateful for today
* Top three highlights of my month were…
* The challenges and lessons I learnt were…
* The three things I am looking forward to in the next month are…
* I'll be better next month if I…
* My idea of happiness is…
* A happy memory I cherish…
* Qualities I love about myself are…
* One accomplishment I am proud of…
My favourites: This could include part of the day, holiday, gift, quote, song, food, travel memory, season, person, book, little moment, or memory.
As a therapist, I hope you start your mindfulness journey knowing that you are setting yourself up for great things. And most importantly, you deserve to feel blessed and loved.