It's no 'Child's Play' to write one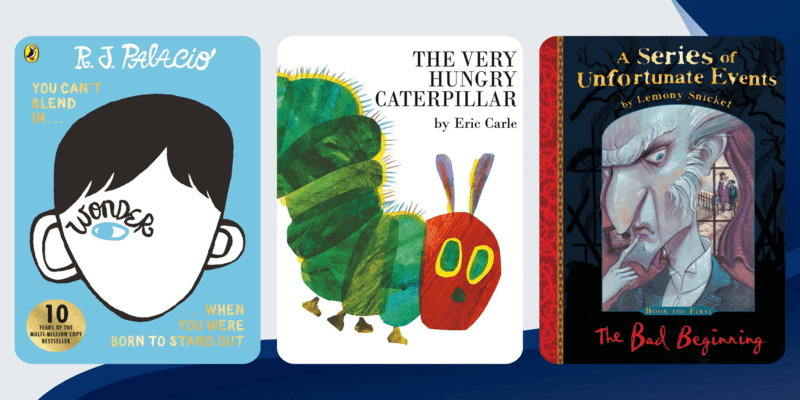 How many of us remember a stack of Harry Potter books lying in our rooms? Or a good old Lewis Carroll It will not be wrong to say that the books we read as children shape most of our outlook towards the world. They enrich our storehouse of vocabulary and fill our young brains with creativity and imagination. It is essential that children's books are filled with imagery for them to move to a different world while they read but how many of us have thought about the roles that these books have played in breaking worldly stereotypes? Many children's books come infused with stereotypes about the world and only end up making them stronger. A lot of debate about how children's textbooks represent a woman as a domestic creature and a man as an outgoing entity has brought focus to how children's books are written and what impressions they leave on naive, young minds.
While some books condition children in a prejudiced manner, some turn them into better people. Some writers go beyond to cause a break into what is generally perceived to be of interest to children and in that process, end up nurturing minds. Here's a list of some narratives that walk an extra mile only to get the little ones to fly.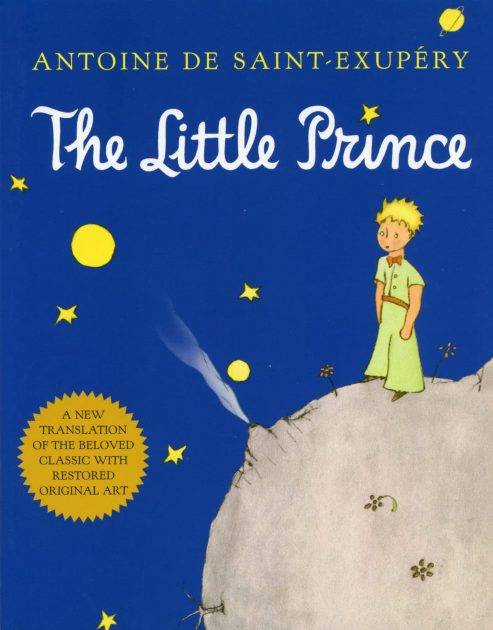 The Little Prince by Antoine de Saint-Exupéry
This exquisite novella by a pilot not only covers landscapes in this universe but others too! The Little Prince creates its universe and dives into a series of imaginative worlds. It focuses on how dull, futile, and monotonous adult life is and how it lacks colour. The narrative revolves around a young prince who goes on an expedition to explore different planets in space and showcases the themes of love, kindness, and creativity. The Little Prince is not just appealing to children but also a lesson for how adults carry themselves in their lives without a second thought about the continuous boredom setting in. The novella is filled with intriguing illustrations that make reading even more thought-provoking.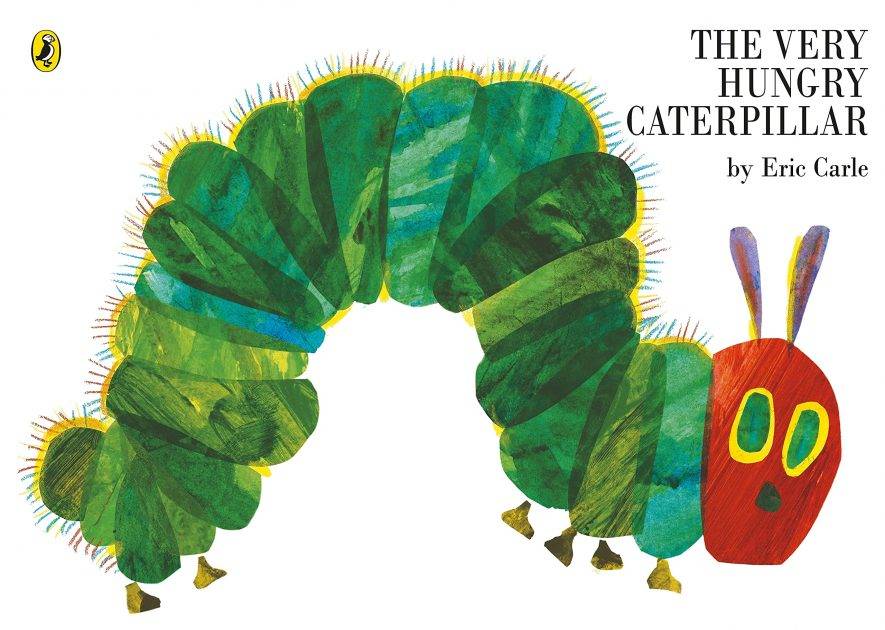 The Very Hungry Caterpillar by Eric Carle
Largely a picture book, Carle's The Very Hungry Caterpillar promotes body positivity and embraces change. Not sure how? With a bright scheme of monochromes, the simplistic plot centres around a caterpillar who is to turn into a butterfly. In that process, he keeps eating. He munches on whatever comes his way. Children who are often body shamed or bullied due to a certain unacceptable body image, find refuge in this narrative. The book has been lauded as 'one of the greatest childhood classics of all times'. In addition to body positivity, it busts a major myth between a 'cocoon' and 'chrysalis'. While children are taught that a caterpillar forms a cocoon to grow into a butterfly, it is actually a moth that spins a cocoon. A butterfly comes out of a chrysalis.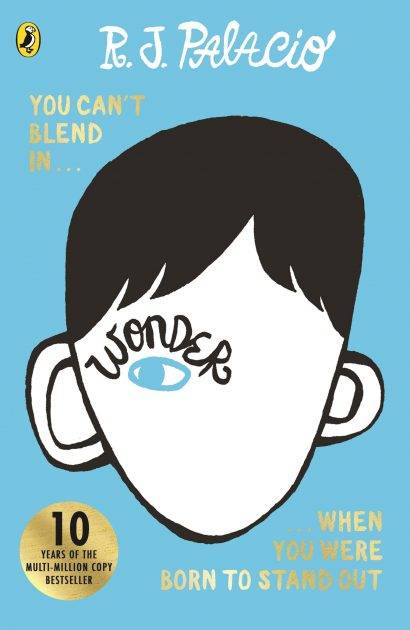 Wonder by R.J. Palacio
It is not unusual for children to encounter anomalies in everyday life but it is important how one reacts to them. Wonder was inspired by an incident where the writer's son started to cry after noticing a girl with a severe facial deformity. Fearing her son would react badly, Palacio attempted to remove him from the situation so as not to upset the girl and her family but ended up worsening the situation. The story is of a 10-year-old child, August Pullman, with a condition that has caused his face to be disfigured and requires countless surgeries. The book works around the concept of social acceptance. In a world full of normality, the idea of normalcy is rewritten from the lens of children.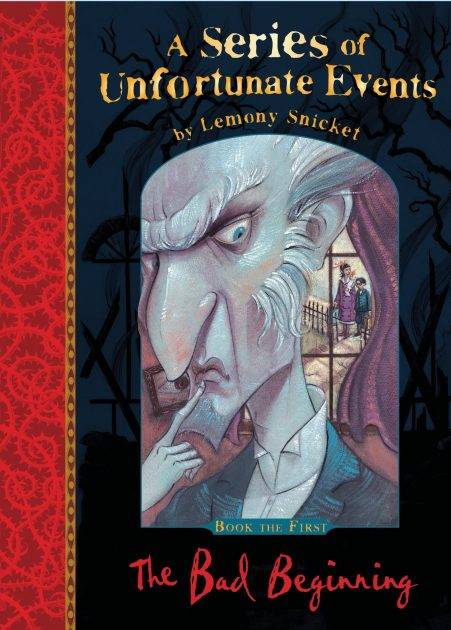 A Series of Unfortunate Events by Lemony Snicket
Often, one assumes children's books to be full of flowery descriptions and hopeful solutions to life. This one by Snicket stands polls apart from our assumptions. A Series of Unfortunate Events is eerie, gothic, and surreal. It falls under absurdist literature and the storyline focuses on the turbulent lives of Violet, Klaus, and Sunny Baudelaire. After their parents' demise, the children are in the caretaking of a murderous relative, Count Olaf, who attempts to steal their inheritance and, later, plans numerous disasters with the help of his accomplices. To his failure, the children courageously flee. The series contains a total of 13 books describing the win of the three siblings over the treacherous man.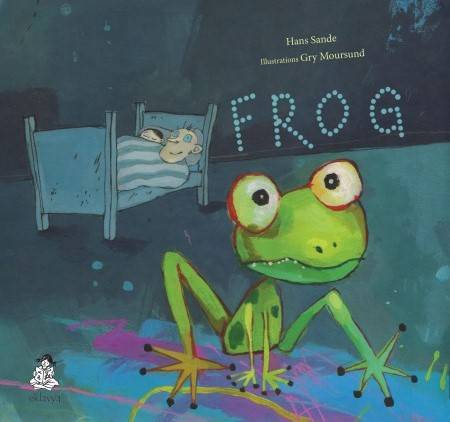 The Frog by Hans Sande
Who doesn't love a dreamy narrative? Well, Sande certainly offers you that with a spice of reality. Trauma is often something that childhood narratives shy away from. On the contrary, childhood as a phase is quite traumatic. The deepest of wounds are left inside human hearts during this phase. The Frog revolves around a blind father and his child. In the absence of any other caregiver, the child acts as his father's primary support. His helplessness is quite visible as he wishes to explore the world but is caught amidst the dark four walls of the house as he has to indulge in the continuous, tiring process of providing enough care for his father. In a parallel narrative, runs the life of a frog who grows from a tadpole to a mature frog, while looking for a shower of rain. As the two narratives clash, Sande's world offers his readers a fill of a completely different tale of trauma, love, support, and hope.
Children's worlds are not entirely different from that of adults. Alas, they are seen as living in a completely detached world. Such tales help children get out of the shells the world tends to create for them and paint their world on their canvas. How many of these stereotype-breaking narratives have already been read by you?