Impact of COVID-19 on Hong Kong's F&B industry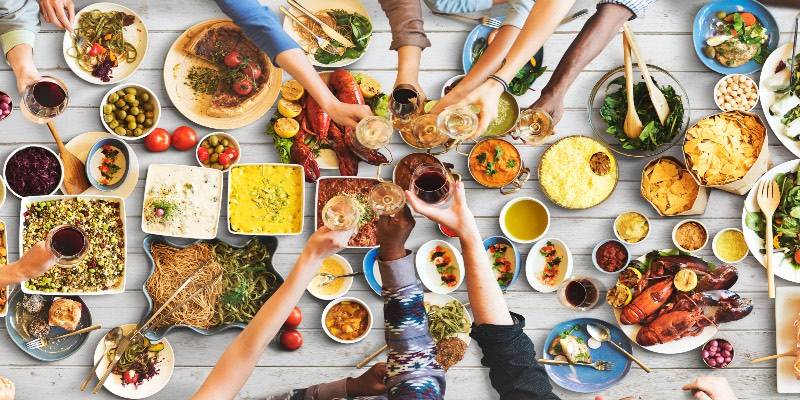 Space constraint in Hong Kong is something that everyone in the world is familiar with. Due to limitations in terms of expansion, every square foot is valued even more than gold. In terms of operating a business in Hong Kong, the challenges multiply due to several factors. There are more than 15,000 restaurants, bars and cafes in Hong Kong which makes the food and beverage (F&B) industry, one of the most competitive industries in Hong Kong. Post the outbreak of COVID-19, thousands of businesses around the world have shut down as they haven't been able to incur the costs. Not only their existence is a big question mark, but massive layoffs and cost-cutting have impacted both micro and macro aspects of the socio-economic well-being. This article sheds light on the impact of COVID-19 on Hong Kong's F&B industry and how they are trying to sustain themselves.
Hong Kong is considered a paradise for foodies as it offers a vast variety of delicacies from Asian nations. The influx of tourists from Mainland China since 2010 has generated tremendous revenue for local as well as non-local eateries. However, many businesses in the industry often fail to break even, resulting in closures. The pandemic has made matters worse as the restrictions have hampered operations and increased the unemployment rate to 14.7% as per the latest data from the Census and Statistics Department. In a bid to contain the widespread, the HKSAR government resorted to measures such as shorter duration of service, distanced seating and no more than two individuals on a table. Monetary compensations, subsidies and anti-epidemic funds were provided to the eateries. However, those subsidies were determined according to the area size of the restaurant.
The funds granted only assisted partially as Hong Kong's high rent and salaries led to huge losses. Many businesses had to improvise but still weren't able to generate the bare minimum. As per reports, 70% of the restaurants in the city faced the risk of closure while the social-distancing measures were in place. Being a fast-paced city with high population density, long working hours and small housing, Hongkongers rely on frequent dine-outs, food deliveries or takeaways as far as eating patterns are concerned. But with the pandemic taking its toll, the dine-in culture has almost been non-existent for a few months. The only way restaurants are surviving this ordeal is through takeaways and deliveries.
Takeaways
Most Hongkongers tend to take away food from a restaurant of their liking in their neighbourhood. Food takeaway has created a reliable income for restaurants and has reduced eateries' reliance on third parties. Amid dine-in restrictions, more takeaway shops are now operating in the city. These shops have much lower operational costs as compared to a three-star dine-in restaurant. A small space and a team of two-three individuals is all that one needs to run such a business at a bare minimum. Currently, takeaway joints are making massive profits as people avoid going to crowded places and prefer taking their food on the go. With social-distancing measures in place, the sales volume and revenue generated by such eateries are much higher than the standard restaurants. Many researchers have pointed out that takeaway shops are going to be the future of the F&B industry in Hong Kong.
Deliveries
In Hong Kong, there is a sizable market that relies on food delivery services. Platforms such as Uber Eats, Foodpanda and Deliveroo, are some of the major players in Hong Kong. When the pandemic was at its peak, these delivery platforms garnered approximately HK$ 798 million as per reports. Food delivery platforms are currently dominating the market as many Hongkongers source their daily meals through this channel. It is also the most important revenue stream for many restaurants in Hong Kong as dine-in restrictions have pushed eateries to focus more on these platforms. Out of the above-mentioned platforms, Foodpanda, alone, has captured 65% of the market.
Restaurants vs food delivery platforms: who's the winner?
Even though delivery platforms assist restaurants in terms of getting the food delivered to their customers, the high commission rates charged by these platforms have significantly impacted the restaurants' profit margins. To combat that, many restaurants have increased the pricing of their dishes. The internal teams cross-check the prices for online as well as dine-in customers, and more often than not, they have to charge more to dine-in customers to maintain profit. Although the sales volume is increasing for the restaurants, the profit margin isn't great as it gets diluted through delivery platforms.
Also, there's a disparity in terms of the commission fee charged to a Chinese or a Japanese restaurant in comparison to an Indian or a Middle-Eastern eatery. For instance, if a Chinese restaurant is charged 10-15%, an Indian restaurant is charged at least double i.e: 30-35%. While it is profitable for these delivery platforms, the restaurants are left with a very small margin. It shouldn't come as a surprise that delivery platforms have benefitted immensely during social distancing measures.
What should we expect for the food and beverage industry?
Adaptation and timing will remain critical for this industry to survive in the future. It is forecasted that up to 50% of the restaurants and bars will face closure by the next year. There have been massive layoffs in the past and the competition for newcomers will only get intense. While Hongkongers are eager to get back to their routine of dining out, social distancing measures until Chinese New Year (at the time when this article was written) have certainly impacted the customer. Will the culture of dine-in become history? Will consumers prefer to cook at home or order food by food delivery platforms? These questions will only be answered over a period of time. However, one thing that's certain is that the F&B industry has overcome numerous barriers in the past and to continue serving Hongkongers, it will have to innovate and find ways to sustain itself.