First-hand experience of being quarantined at the Fo Tan centre
On December 31, 2019, just like everyone else, I was busy making resolutions/plans, a to-do list for the year to come. Little did I know, that we would be struck by a pandemic and it would go on to wreak havoc for months to come. What made matters worse is that my family and I were travelling at the time when the borders were being sealed and the word, 'quarantine' was being used as a synonym for 'routine'. Through this feature, I'll share a first-person account of what transpired and how coming back to Hong Kong made me exclaim, 'home, sweet home!'
Trip to India (Feb)
It was decided that initially, I will be travelling to India with my two kids for a vacation and my husband would join us around mid-March. However, things changed drastically across the globe and all flights got cancelled around the time my husband was supposed to travel. Within a few days, a complete lockdown was declared in India and we were among thousands of Hong Kong residents who were stranded.
Return to Hong Kong (June)
After months of struggle and uncertainty, we were finally able to evacuate from Kolkata through a private charter on June 27. For obvious reasons, the airport formalities were longer. After filling out the medical forms and undergoing temperature checks at multiple points, we were ready to board the flight that was scheduled to depart at 10:15am IST (12:45pm HKT). My kids were excited to wear the PPE kits as they felt like astronauts, while I was worried about our safe return. We finally landed in Hong Kong around 4:30pm HKT.
Hong Kong Airport to Asia World-Expo to Fo Tan Quarantine Centre
Once at the Hong Kong airport, we were asked to submit the health declaration form and a temporary token number was provided. After clearing the immigration and collecting our luggage, we were escorted to the Asia World-Expo by bus for a saliva test. Then, the same bus took us to Fo Tan – the government quarantine centre which would be our home for the next 14 days. The entire procedure was systematically organised and there were volunteers to assist the passengers on every step, even to remind people to wash/sanitise their hands.
Fo Tan Quarantine Centre (June 27 – July 10)
On arrival, we were greeted by a volunteer who explained the rules and the procedure that had to be followed. We were then shifted to our rooms and were provided with three to four bags that contained daily essentials and our dinner. Exhausted because of the long journey, it didn't even matter how the facility was or wasn't as we hit the bed to call it a day.
Medical procedure
The next day, as instructed, we went down to the medical counter around 11am. After confirming our personal details and questioning about how we felt, the staff explained the medical procedures that were to be followed throughout the remainder of the stay. We had to monitor our body temperature twice a day and inform the staff in case anyone felt unwell or uneasy in any way. Every day, around 11am, the staff checked on us and on the 12th day, we had to undergo another saliva test.
Food
One of the biggest concerns at times like these can be food, especially when you are with kids. Coming from India, we had taken enough supplies for 14 days in case the food provided didn't cater to our taste. However, the Hong Kong government had impeccable arrangements in place. Every day, we would get our breakfast by 8:30am, lunch by 12:30pm and dinner by 7pm. We opted for Indian vegetarian and non-vegetarian and diverse options provided through the caterers ensured that there wasn't a single day when the kids didn't eat well.
Other options
We had access to Wi-Fi, TV, kettle, a cupboard and a hairdryer. Other than this, the staff members were helpful to address and cater to our needs whenever we asked for something. For instance, we got dish washing liquid, tissues, cleaning supplies, hand wash, detergent, garbage bags, milk and even extra bedsheets. The procedure was simple, we were given WhatsApp and hotline numbers to get in touch with the staff if we needed anything.
Warm hospitality
The admins of the support group need to be thanked for helping us with daily activities that got us through the day comfortably. They would arrange online workshops for kids and adults where one could be a part of a storytelling session or could meditate/workout. They also conducted sessions for Bollywood quizzes and Housie. Another instance when I was overwhelmed with the service and care provided by the staff was when my Wi-Fi wasn't working. After complaining about the issue, I had forgotten about it as the services resumed within a few minutes. However, just to be thorough, the staff members called and checked again and even sent someone in PPE kit to make sure that I didn't face the same issue again. The person was dripping in sweat owing to a hot July afternoon, but it didn't matter to him as he was happy to resolve our problem with a smile. The arrangements made by the government and care provided at the facility has been top-notch, to say the least.
The Last Day (July 10)
We got our clearance certificate by 11am and were allowed to leave by 11:59pm. The last 12-odd hours seemed the longest and we couldn't wait anymore to get back home. After packing and cleaning the room, we got a call from the staff around 10:30pm to ask if we needed assistance with our baggage. Within 15 minutes, we were at the lobby where our details were checked and then cross-checked one last time. Now, all we had to do was board a taxi and head home. After a span of four months and three weeks, my family was united. When I hear stories of other travellers and what they had to undergo just to make it back home, I feel that my journey has been relatively easier as compared to some. During turbulent times like these, all one can do is stay strong and fill your thoughts with positivity. Here's to hoping that the world heals soon so that we can all go back to our pending to-do/bucket list.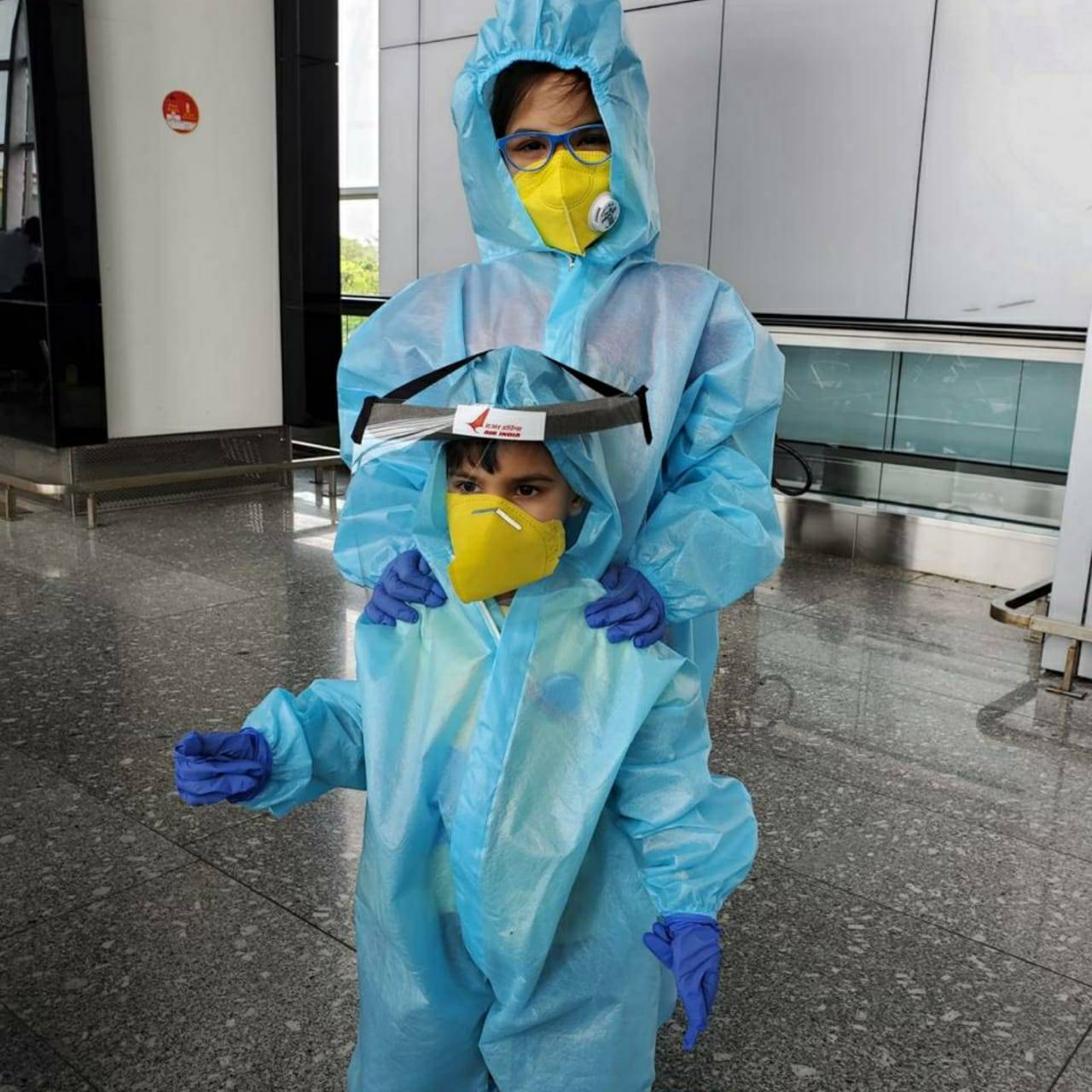 Article by: Siddhi Raheja