Cardiovascular diseases among South Asian Hongkongers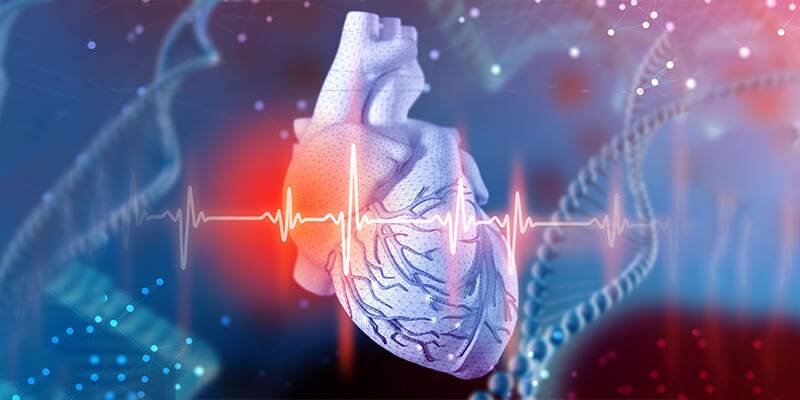 Cardiovascular diseases (CVDs) are one of the leading causes of death worldwide. An estimated 17.9 million people died from CVDs in 2019, representing 32% of global deaths. In Hong Kong, it is the third-highest cause of death after cancer and pneumonia. It may come as a surprise that South Asians are among the highest-risk groups to die from CVDs in the world. This feature revolves around what causes CVDs and how South Asians are susceptible to them.
South Asians are identified as individuals with ethnicity from seven different countries which are Afghanistan, India, Pakistan, Sri Lanka, Bangladesh, Nepal, and Bhutan. South Asian Hongkongers constitute 15% of the total ethnic minority population in Hong Kong and around 1% of the entire Hong Kong population. Several research studies have indicated that South Asians tend to have a higher risk of developing heart diseases, diabetes, and other cardiometabolic conditions at a younger age than most of the general population. In general, South Asians are overrepresented in both morbidity and mortality of CVDs. They tend to experience adverse effects related to CVDs at younger ages (< 40 years) compared to other ethnic groups.
There are limited research studies on South Asian health in Hong Kong. One of the most critical research studies conducted in Hong Kong for ethnic minorities was studying hypertension amongst South Asian Hongkongers. This study used a sample size of 13,558 Hongkongers out of which 650 were South Asians. Research showed that South Asians tend to have higher Body Mass Index, diabetes, blood pressure, fasting blood sugar, and abnormal lipid profile (Lower HDL and triglyceride) — factors that significantly impact CVDs.
As a fast-growing immigrant group in Hong Kong, these factors would create a higher burden on the city's public health system which is already dealing with an ageing population. Thereby, it is important to study effective health promotion strategies to assist this high-risk group in managing lifestyle modifications in pre-diabetic status to prevent the progression of CVDs.
Why are South Asians more likely to suffer from CVDs?
This high representation of CVDs in the South Asian community is due to their unique genetic profile and environmental factors. An elevated risk of dyslipidemia characterises this unfavourable CVD profile, the abnormal ratio between apolipoprotein B and apolipoprotein A1, hypertension, glucose intolerance, type 2 diabetes mellitus, increased BMI, body fat percentage, and abdominal and visceral adiposity. Unfortunately, South Asians are disproportionally represented in all of these listed indicators. South Asians tend to have a higher level of apolipoprotein A1 than other ethnic groups, which has led to an abnormal ratio between apolipoprotein B and apolipoprotein A1, which directly increases susceptibility to suffering from CVDs.
Culture and beliefs
Culture and beliefs play considerable roles in South Asians' vulnerability to CVDs. WHO has suggested four main strategies for preventing CVDs, at least within our control. Healthy diet, adequate physical activity, limited alcohol consumption, and tobacco abstinence. Dietary habits have a significant effect on the primary prevention of and reduction in the risk of the development of numerous CVDs. However, the South Asian diet has a high proportion of carbohydrates and saturated fats, consisting of lentils, vegetables, rice, meat products, and flatbreads. Many South Asians adopt a vegetarian diet for religious or cultural reasons, which often leads to an absence of lean meats, less vitamin B intake, and increased fats and carbohydrates in their diets.
Traditional sweets during festivals also impact one's susceptibility to diabetes, an essential precursor to CVDs. Research studies conducted in the US and Canada, two countries with a high density of South Asian immigrants, indicated that South Asians are amongst the least physically active ethnic group in both countries. Also, tobacco and alcohol consumption are typical in South Asian culture.
Hong Kong's healthcare system and South Asians
Hong Kong has one of the most effective healthcare systems in the world, and public health services utilisation is high amongst South Asians in the city. However, the language barrier and health provider's attitude are critical for South Asians to adopt healthy lifestyle changes. A research study conducted in Hong Kong showed that South Asian health patients tend to have more problematic hospital experiences than ethnic Chinese patients. There is no mandatory cultural competency or culturally sensitive training in Hong Kong's health workforce. Countries with a high concentration of South Asian immigrants, such as the US, Canada, and the UK, are investing and diverting resources on such programmes.
Some states in the US have mandatory cultural-competency training for all health workers to improve communication between healthcare providers and ethnic minorities. As an Asian world city, is Hong Kong lagging in this aspect? Let's have a look at some of the existing measures adopted by the HKSAR government. Article 22 provides that "All persons are equal before the law and are entitled without any discrimination to the equal protection of the law" and "the law shall prohibit any discrimination and guarantee to all persons equal and effective protection against discrimination on any ground such as race…".
The language barrier is one of the essential contributors that delays medical-related knowledge between healthcare providers and South Asian Hongkongers. To combat it, the government has roped in suitable service providers for interpretation to resolve communication issues. CHEER Centre offers free and instant Telephone Interpretation and Enquiry Services between English and eight other commonly spoken languages (i.e., Bahasa Indonesia, Hindi, Nepali, Punjabi, Tagalog, Thai, Urdu, and Vietnamese). Interpretation services utilisation amongst ethnic minorities is up to 70%, as provided by governmental data, where Urdu and Nepali are amongst the most used South Asian languages.
The HKSAR government implemented the South Asian Health Support Programme, where cultural-competent workshops and creative leaflets were distributed in places with a high density of South Asians, especially the Yau Tsim Mong Area, for health promotion purposes. Nevertheless, no evaluation system was implemented to study this programme's effectiveness.
What can Hong Kong do to tackle the issue?
Currently, there is no available data on the health of South Asian Hongkongers since medical records in Hong Kong are not publicly categorised by ethnic origins due to confidentiality and privacy reasons. Large-scale health research studies and competent cultural workshops could be conducted in religious places, as this has proven to be highly effective in disseminating preventive health knowledge in Canada and the US. These activities and research could increase the utilisation of health science student interns or volunteers, which has been proven to be highly cost effective and efficient.
From an ambitious perspective, policy changes could improve intercultural relationships between South Asian patients and healthcare providers. There is a need for healthcare education and training in cultural competency to improve the provision of intercultural care; mandatory cultural-competent training for health practitioners in Hong Kong could prove to be a game-changer.
Further, South Asian Hongkongers need to understand that it is a two-way road. The government is investing a lot of resources and creating health programmes to assist South Asians in the city. Adopting healthier lifestyle changes and following regular check-ups at health camps set up by the government, would help in monitoring the risk of CVDs and increase their life expectancy.