Bhangra finds its footing in Hong Kong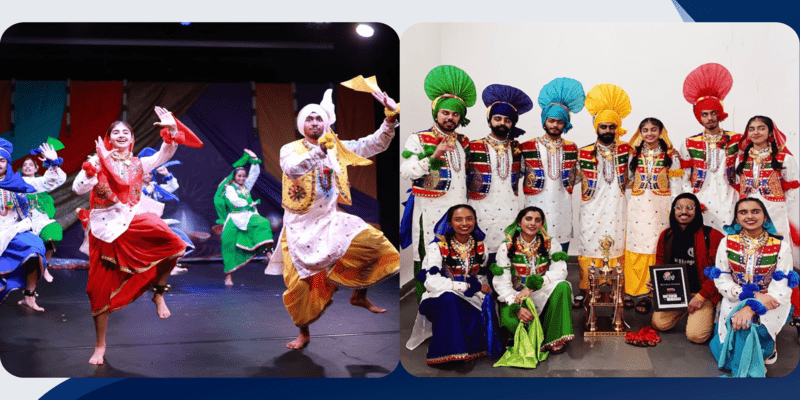 Colourful attire along with turbans for men and dupattas (scarfs) for women, free-flowing hand and leg movements on the beats of dhol; this description would do justice in presenting vivid imagery of a dance form that has left quite an impression all over the world. Originated in the northern parts of India and Pakistan in the 18th century, Bhangra requires little to no introduction owing to its popularity among the masses. Slowly, but certainly, it has found a new home in Hong Kong. The acceptance and recognition of the dance form in this region can be credited to the members of Funjabi Bhangra Hong Kong who have been instrumental in popularising the cultural movement. To talk about the progress of the group in the last decade, founder Harjit Singh and current team captain Navanpreet Kaur took out time for a candid chat.
Harjit Singh
Who inspired you to take up Bhangra?
My father has always been my inspiration. He wanted me to be closer to our roots and our culture. I was born and raised in Hong Kong, so I was disconnected from the Punjabi culture. I pursued with Bhangra so that I could learn more about our culture.
What does Bhangra mean to you?
I feel proud to have been associated with Bhangra. Over the years, it has brought me immense joy and has become an integral part of me. Never for once, had I imagined that what started as a pastime activity between friends, would turn out to be a full-fledged dance group. The success of the group has given me a name in the city.
How have you been promoting Bhangra in Hong Kong?
In a place like Hong Kong, it can be tough to promote cultural dance forms as everyone is busy with work. Despite the fact that the turnouts may be low at times, we still schedule activities on a regular basis so that there is no disconnect. We have been fortunate enough to get the support of several NGOs in the process. As a result, we are able to conduct events and workshops for the public throughout the year. Last year in September, we organised the Lok Naach Competition and the response was overwhelming. More than 400 people turned up to witness Hong Kong's first local Bhangra competition. When you see such a response, you surely want to work towards educating more people about our culture.
How has the image of Bhangra transformed over the years?
It has been over 15 years that I am practising this dance form. There has been a massive growth in terms of how it was perceived when I began and how it is at the moment. Initially, people were sceptical and didn't want to get out of their comfort zone. However, over the years, Bhangra has become the main source of entertainment. The credit for the same goes to the founder of Gabroo TV, Harjot Hundal, who has singlehandedly popularised Bhangra. People watch his videos from competitions around the world. Not only it encourages others to participate but has also helped in forming a community.
What can we expect in the recent future?
We have a few events lined-up that will help us promote Bhangra. In terms of sequence, we have been performing on DJ and music. But we are hoping to perform on dhol and boliyan which is more authentic. We will try to defend our Red Dot Bhangra title in Singapore, later this year. Also, we aspire to perform at Bruin Bhangra and are working towards it.
Navanpreeet Kaur
What is the significance of Bhangra in your life?
Bhangra has become a vital part of my life. I enjoy practising with my team members while preparing for overseas competitions, where we meet people who share the same passion for Bhangra. The dance form teaches discipline, love and unity.
Has the dance form fully established itself in Hong Kong?
Bhangra is still developing in Hong Kong. With local competitions such as Lok Naach, the youngsters are provided a platform to showcase their skills. With more such events lined-up in the future, there's fresh talent emerging now and then. As far as the international circuit is concerned, there are so many role models who are promoting the folk dance and at the same time, supporting the upcoming groups as well. There wouldn't be a better example than Christine, (Bhangra by Christine) who has left no stone unturned to showcase her love and passion for Bhangra. Not only does she make videos of herself dancing, but she also travels around the world to give workshops on the dance form.
How did you feel when you were chosen as the team captain?
I thought it was a prank being played on me. So, for the first few days, I didn't take it seriously. But eventually, everyone started acknowledging me as the leader and that's when I realised that it wasn't a prank. When that feeling finally sank in, I was overwhelmed to be given the opportunity. As a team leader, I started putting more efforts. I do so because I feel that this will inspire others as well. If I am not giving my 110 percent, then I can't expect my team members to give their best. At the end of the day, it is not about me or an individual, it is about the team. If someone is going wrong somewhere, we help each other, so that collectively, we don't falter.
International Achievements
Bhangra Dance Off (2018) (Malaysia): Champions
Red Dot Bhangra (2019) (Singapore): Champions
Bhangra Arena (2020) (India): 2nd runner-up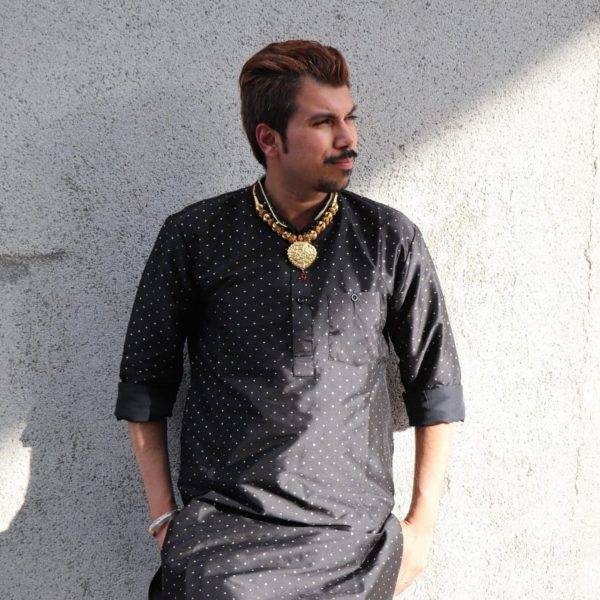 Article by: Raghbir Singh