Amour, Italia 2.0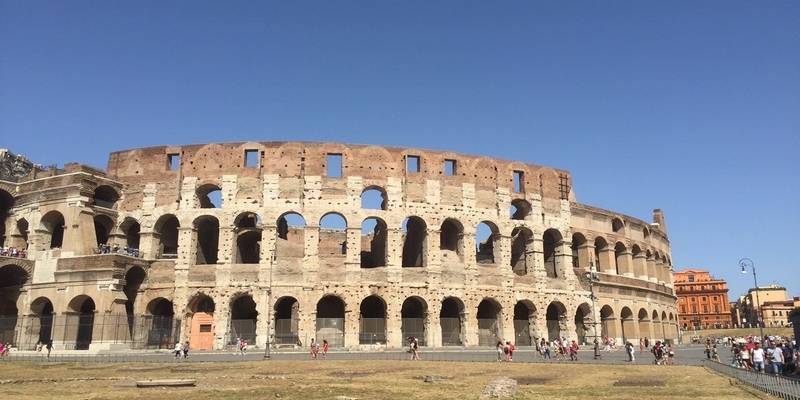 It is often said that Rome was not built in a day and for this very reason, you must necessarily spend more than just a day exploring all its contours. With this, welcome to the second part of our travel feature on Amour Italia, where I take you through Europe's most iconic city, Rome and the world's holiest and the the smallest independent nation-state, the Vatican City.
Roman holiday
We savoured Rome for all three days and made sure to acquaint ourselves as much as possible with the glorious Roman Empire. In my personal opinion, there's no city quite like Rome. From magically romantic fountains such as Trevi, to the historically rich and ancient ruins, culturally immanent landmarks such as Colosseum, the Pantheon, Spanish Steps, Castel Sant'Angelo, and gastronomical adventures in every nook and corner, to visiting the home of the Pope – Vatican City; there's a lot for you to discover. From Naples, we caught a smooth train ride to Rome. However, the railway station here was not quite so spectacular as anticipated or as encountered in Naples and Milan. Since this was the last destination for us and we had three days to spend, we decided to splurge a little and booked ourselves at the Sheraton Roma Hotel and Conference Centre. This charming hotel offers a comforting European vibe that is both urban, and homely and is quite labour-saving in its distance from the airport.
Now there are two ways you could get lost in exploring Rome – either through a tightly packed itinerary that you embark on via public transport or through comparatively flexible yet no less informative and awe-inspiring Walking Tours. If you're a madcap like me and want to indulge in a bit of both, then I recommend booking yourself on the Hop-On Hop-Off bus with which you can be driven to all the key tourist spots and can get off at the landmark of your choice to indulge in a walking tour. For our first day, we boarded the Hop-On Hop-Off bus and decided to cross off most of the tourist attractions from our checklist. (Pro Tip: Wear comfortable shoes and clothing as there is a lot to uncover and Rome during the summers can be searingly suffocating). Start your day early and reach Gianicolo Hill to see a spectacular sunrise over the panoramic view of the city. Next, head down back to the nearest visible red bus and plug in your headphones to continue hearing about Rome's magnanimous history en route to the next attraction. For us, it was the Colosseum.
The Colosseum or the Flavian Amphitheater, as it is commonly known, is the most prominent symbol of the Roman Empire and often the chosen one for all your postcards sent back home. Making the Colosseum the second stop on our list was a colossal mistake since the Roman sun had left us heaving and sweating amidst the massive influx of the peak season – July crowd. For this very reason, we had to give the Roman Forum and the Palatine Hill a miss. For a few extra Euros, you can visit the Colosseum at night as well to enjoy seeing its luminance under the moonlight. However, do plan your trip here in advance and preferably during the offseason of October – March, to enjoy the vicinity without several toes stepping on each other. Take a break and enjoy supper or an aperitivo against the stunning backdrop of the Colosseum, at any of the restaurants lining up the Piazza del Colosseo. Next, we hopped off at the Piazza della Rotonda – a lively street filled with trendy cafes and restro-bars – leading up to Rome's most ancient church and edifice, the Pantheon. Located at the heart of the city, the Pantheon is an architectural marvel and perhaps the only monument with free entry throughout. Stop here to admire the oculus-shaped inward dome of the pantheon that naturally lights up the place and to take photographs of the various tombs set inside its walls, including Raphael – Italy's most celebrated artist.
Indulge in a walking tour from here, whether professional or self-guided, to reach the next two tourist attractions – Spanish Steps and the Trevi Fountain. Both the spots are located within fifteen minutes to half an hour's distance by foot. Piazza di Spagna brings you to its central landmark of the Spanish Steps, which has been sitting still since 1723 in your wake. Here, you come to consume the sight of people frolicking up and down a total of 138 steps, artists musing over their canvas after a flick of their paintbrush, the Police warning people against sitting on the steps of this UNESCO heritage site and couples who never seem to get enough share of their selfies. Once you are done with people watching, skip over to Via Condotti for a fashion lover's paradise and lose yourself in window shopping with love from high-end brands such as Versace, Gucci and Giorgio Armani, among others.
Walk west with a gelato to glide you through the heat (I chose strawberry and liquorice) and reach the Trevi Fountain at the Via delle Muratte to see this magical Baroque Fountain. A must-see tourist spot, wanderers are drawn to this site by the gravitating pull of love. For it is believed that if you throw a coin over your left shoulder, then the God of Sea, Neptune, shall help you find love. Throw two coins and the second one is sure to bring you back to Rome again! Do also visit Piazza Navona to see the most vibrant and colourful square in Rome. If you are a sucker for fountains like me, then this place is sublime for your itinerary as Fontana Bernini gives Trevi's shoulder a good boost in upholding Rome's reputation for having some of the most beautiful fountains in the world.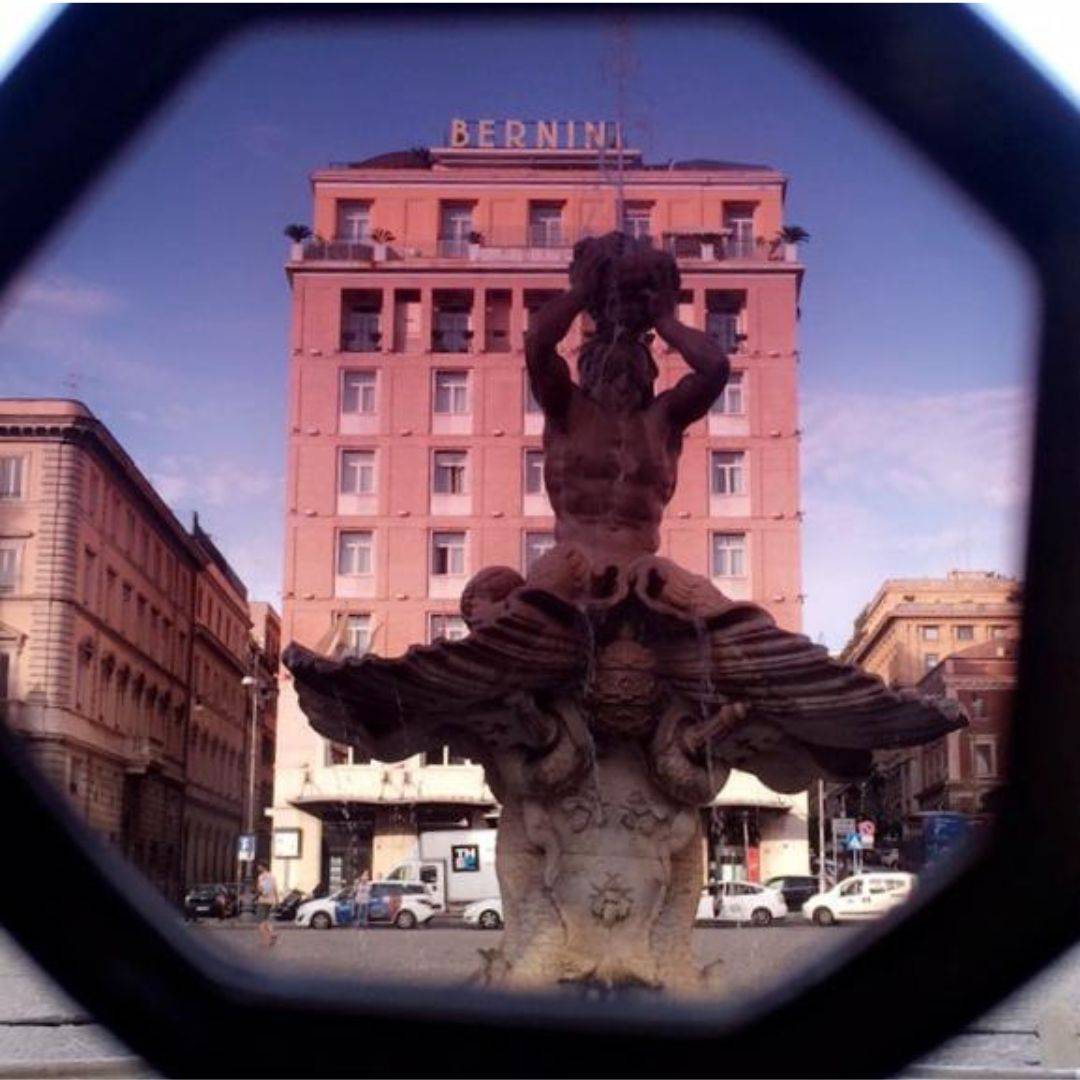 The Holy See
For our second day, we kept the whole day apart to visit the pristine Vatican City. But before I delve into my personal experience, let's establish a little historical ground to place this city rooted in your memory. The Holy See is the name given to this nation-state's Roman Catholic Church-run government, led by the Bishop of Rome himself. Interestingly, the Holy See and the city is run entirely through the monetary contributions made voluntarily by more than a billion Roman Catholics around the world and through the sale of souvenirs, postage stamps, coins and publications that it makes and further conjures from subsequent investments. The Holy See adorned its administrative hat in the late 1920s when the Lateran Treaty was signed between them and Italy. Thus marking the end of Pope's rule and the christening of the Vatican as an independent sovereign nation.
Saint Peter's Basilica and the Vatican Museum
Apart from Sunday, when the museum at the Vatican remains closed, it is as good a day as any to visit Saint Peter's Basilica and the Vatican Museum. But no matter what day you visit, the Vatican will still have a massive crowd shuffling on every inch of its floor, owing to the city being Rome's most popular tourist attraction. Plan your day solely for the Vatican to be able to see both the Basilica where Michelangelo's pieta is and the Museum where his historic Sistine Chapel is. Coming to the Vatican is worth every cent spent. We chose to give private tour guides a miss and instead tuned into the audio guide (available with your tickets) to hear the chapel and the museum's glorious history. This alone took up the first half of our day as there was a long waiting. Finally, it was time for the Basilica.
The central attraction for Vatican City has surely been St. Peter's Basilica and for good reason since it is the world's holiest and largest existing church. You are sure to be swept off your feet marvelling at its dynamic architecture, just as I was, to behold magnificent artwork from Italian gems such Michelangelo, Raphael and Bernini. With skilful exhibits, it continues to stun its audience since the Renaissance Era. A kilometre's distance away is the Vatican museum which houses some of Italy's most prized artistic and cultural possessions and Michelangelo's golden stroke of the Sistine Chapel. Initially named Cappella Magna, the Sistine Chapel leaves you sort of disoriented with your neck rotating at all optimal angles to take in the breathtaking work of art stretching from the floor to the ceiling. The series of Nine photos that encompass the ceiling of the Chapel depicts the artist's narration of how God created mankind, the relationship shared between mankind and God and mankind's subsequent fall from Grace.
Though photography is banned at various junctions of the Vatican museum, I was still able to sneak past the guards and click a hasty photo for a keepsake. Guess there certainly is a twisted advantage in travelling to the Vatican City amidst the peak rush of tourists after all! Be sure to wear proper attire, one that covers your legs and shoulders modestly or you too would have to buy a scarf like me to cover up the shoulders. Luckily, there are quite a lot of options to choose from since vendors almost immediately spot you. Before you leave, do take a photograph with one of Vatican's very own Swiss Army Guards. Dressed to their nines in different OG uniforms each day, all of which date back to the 1500s. Laze around at St. Peter's square with a gelato or partake in a quick munch, and visit one of the many gift shops towards the end for a souvenir to take back home.
Arrivederci
The third and final day in Rome was reserved for our epicurean souls. Rome is a gastronomical paradise, and Sit would be a sin to not taste some of the amazing delicacies available here. From Fiori di Zucca (fried zucchini flower), Roman artichokes, and thin-crust pizzas to a variety of pasta! You must try
a bit of each. With our stomachs full of gluttonous meals and our hearts full of love, our fernweh in Italy had now come to an end. I still long to taste the unmistakable flavours of Italy (that one cannot replicate in any other country as much as they try), taste vino in Tuscany, see more cultural and historical landmarks such as the Leaning Tower of Pisa, and cruise along the Amalfi Coast. This summer love affair had been too short an escapade, and since I intend to go steady with my love for Italy, I already have my next itinerary for the south side resting on my bedside.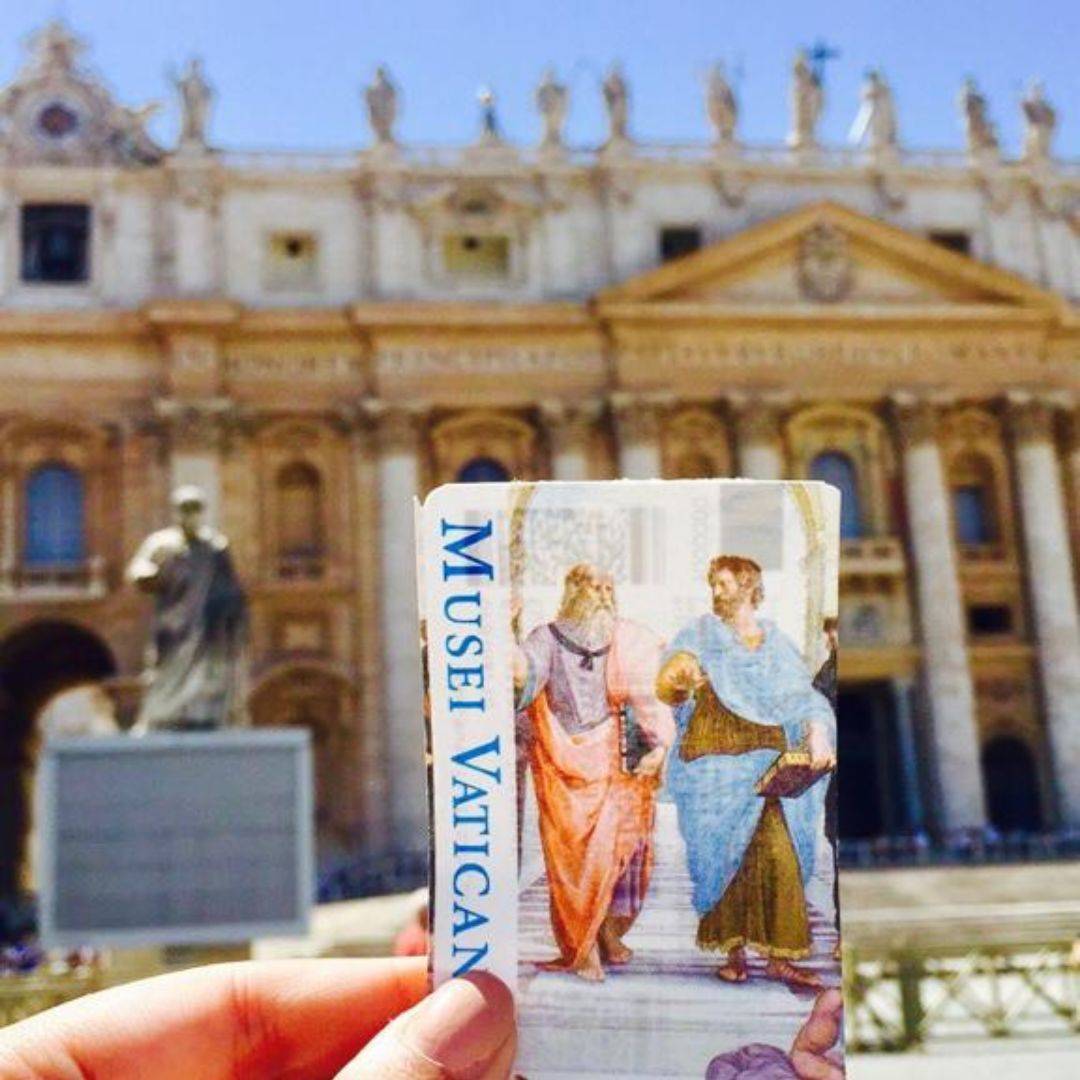 Photos by: Iushe Magoo