A world of words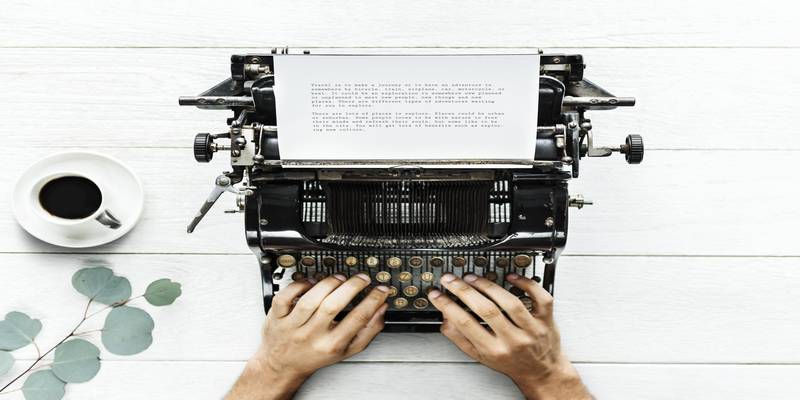 This feature is part of our initiative to connect with our readers and encourage them to share their writings so that we can provide them with a platform to get published. Short stories, prose and poems were submitted by several readers, expressing diverse thoughts through unique styles of writing. While some wrote about the pandemic and its worldwide impact, some shared their perspective of life and its philosophies. A few even opened up their hearts and used words to describe their emotions. However, in this edition, we could only feature works of the following participants: Supriya Ramesh (@_supriya_aa), Simmi Siran (@simmindiaries), Shivi (@shivieieieie) and Noor Kaur (@the_unplugged_one). Do encourage our budding writers as we hope that their words will motivate other reluctant writers. If you feel like sharing your work, write to us sahil@cityscope.hk
The Split-Nosed Woman (short story)
By Supriya Ramesh (Inspired by Japanese folklore of Kuchisake-onna) 
Many years ago, there lived a beautiful woman in South Korea. She was blessed with a loving but not so-rich husband who trusted her a lot and was an ideal life partner. As for the woman, having flawless skin, expressive eyes, sensuous lips and shiny auburn hair made her self-obsessed. Born in a middle-class family, the woman desperately hoped that she became wealthy. However, her parents made her marry a middle-class guy who was a clerk. Convinced that she's meant to be rich, the woman detested her present life and spent her day dreaming about a comfortable and luxurious life.
One day, she went out for a walk in the evening and met a young man who was rich and handsome. As days passed by, the secret relationship between the woman and the young man grew deeper while the woman's husband had no clue about her infidelity. The husband, who had come in early from work to surprise his wife, saw the woman with the other guy and was distraught. In a fit of rage, he took the scissors and slashed it across the woman's face whom he loved a lot but couldn't resist the fact that he was being cheated upon. As a result, the woman's nasal septum was torn and her nose was split into two. While the woman was succumbing to her injuries, her husband's word, "Who thinks you are pretty now", kept echoing in her mind.
The woman, now a vengeful spirit, returned in a guise that helped her cover her scars. She haunted young men and asked for their validation of her beauty. If the answer to her question, 'whether she is beautiful or not', was a no, she would leave a scar on others. When she was rejected by almost every rich man, she returned to visit her husband in jail. She asked her husband the same question. The husband, with tears in her eyes, answered in the affirmative. The vengeful spirit had lost its purpose as its beauty was validated and the woman realised the true love her husband possessed for her. The husband, who lost everything after he killed his wife, was the one left to be perpetually haunted.
Simmi Sran's poems
The Taming of the Ocean
Too many times have I been told to keep my thoughts on hold.
For as my words could destroy your homes, that you built on the grave of my hopes.
Too many times have I been told to keep my voice in control.
For as the power of my speech could break your force, of false dignity and the lies you mould.
Too many times have I been told to lower my gaze.
For as you fear that fire residing in those livid eyes, the ones you forced shut and cast aside.
Too many times have I been told since, to obey those rules and suffer in silence.
For as you're afraid of what might happen, once I let loose of those shackles.
Too many times have I been tamed, no longer will I be contained.
For as I was meant to be the untamed ocean, the one that knows no limits, the one that moves in many motions.
The Resemblance
Many have said I seem nothing like my mother,
I fail to agree, in many subtle ways I remind myself of her.
Surely our exteriors bear minimal resemblance 
Yet, one solemn glance at our spiritual sense, and you'd see a striking equivalence. 
I have inherited most of her qualities – the good and bad, and the ugly. 
With the good, I sought her cares, Her love for all even in despair. 
As for the bad, I possessed her worries and hurting, 
Just wishing to suffice and fulfil the yearning.
And for the ugly, it's the creeping darkness, 
Being held Captive in the emptiness of my subconscious.
Oftentimes, a strange uneasiness arises, 
Given our grave resemblance,
And I wonder to myself if I'd have a similar end, as for my penance.
Shivi's prose
Some of us who love deeply, convert regularity into responsibility. We stick to it and perform it as a routine. Until routine starts to stink our souls. And even if it does, we keep up with the responsibility, the regularity. Then? Love leaves. Love leaves tired, sleepless, smelling of every day, coloured in routine. But we go on, to see the routine stinking of itself.
After a point, our lovers don't feel the need to be told every day that they're beautiful, that they're necessary but when it's been a lot while, a lot of every day, they begin needing it a lot more than before. To be told repeatedly that they're fantastic, that they're needed. Repeatedly, just like that every day. Till they're satisfied, secured, satiated. Till they no more feel the need.
Maybe in between these races, we'll find something not so grand, something very entirely mundane that'll make us stop. Stop and take two steps back, just to race again.
In this world full of endless new images, how will you do something so striking that at least a soul if not the world, would want to remember you, not like an unwanted flash of memory but just as needed as every day, as if you're the cooling warmth of the sunset?
After looking for everything everywhere frantically in the filthily divided streets, we humans find peace in nothingness amidst the endless, borderless sky.
The world's obsession with the doom in endings instead of that in the anxiety of beginnings is commendably optimistic.
Even if the modern times reek only of filthy streets and doomed skies, there is someone, somewhere in that box called room, sitting right beside that carefully wiped window, writing a poem about it all.
Between things said and unsaid, there are sighs. Mostly uninvited. Nothing means more than those. Sighs are more semantically sound than the things we keep shouting about. Look for them, look for the sighs. Love finds it's safe place there.
And where are our sighs the deepest? In the middle of prolonged heartbreaks or of a sentence, just where the semi-colon makes its much-avoided arrival?
Somewhere in the world, where the skies were orange or anything but blue, that the world fell in love with inverted commas. 
Noor Kaur's poems
I am Lost
I am lost in a crowd
Where traffic lights are places
That accept me.
Where only I have to be the other
In your columns
I am lost… in a crowd
I am lost in pink and blue
I am lost with what I do
Oh no dance if I chose blue
Oh no metals if pink I do
Oh, nail paints no.
Because they see me as a man though…
Oh short hair no because they see me as a woman though…
Let me be
Let me see
And Let me feel
What my senses agree
Not what your rules
And not what your society speaks
Youth
I'll try that
My youth
And our youth
Doesn't fade away
Like the smoke of love
You and I
Breathe every day
Black, Toxic
Killing us both
Slowly and slowly
And making our hearts die
For each other
I'll try that
My life and Your life
Doesn't go black
Like the smoke of hate
You and I
Breathe everyday
Dark, Poisonous
Burying us both
Slowly and slowly
And making us evil
For each other
I am a Kid Inside
I am a kid inside
Harsh world
Pinching realities…
But I am a kid inside
With these feelings
Played like toy-trains
My heart
Beating
As a plastic drum
And you with the wooden
Drum sticks
I am a kid inside
Let me grow up
To a new fine teen
Maybe with less pain
And itching realities
But till I
Turn old for all of this
I am a kid inside…