Why is it challenging to develop a COVID-19 vaccine?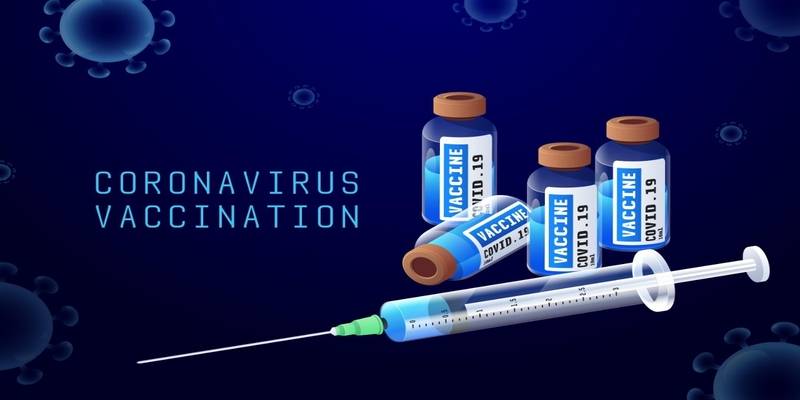 It has almost been a year since the first case of COVID-19 was reported. At present, 47.2 million cases have been recorded worldwide and 1.2 million lives have been lost. The nightmare is far from over. A little earlier, there weren't even enough test kits. Now that the antigen and antibody tests are being used to test the masses and understand the widespread, a question that remains unanswered is the availability of a vaccine. In the absence of a vaccine, the other alternative to save yourself from contracting the virus is through herd immunity. If we humans were to shield ourselves from the virus in a natural manner, researchers estimate that at least half of the world population would be eliminated before herd immunity is achieved globally. While the above-mentioned method would be our last choice, let's decipher what goes into the making of a vaccine and how much time does it take to develop one.
Development of a vaccine
On average, developing a vaccine can take up to 10-15 years while accessing the nature of the virus and long-term side-effects. Due to the existence of a similar strain SARS-CoV (2003), researchers and developers are aware of the genetics of the virus. However, viruses evolve rapidly and it is understood that the current strain of SARS-CoV-2 (2020) can mutate according to the changing environment. Therefore, even if a vaccine is available at this very instant, it may not work as effectively as anticipated with changing time frames.
To curb any life-threatening disease, immunisation is the key. Numerous countries and pharmaceutical companies have been competing in the race to develop and make-available a vaccine. At present, there are over 150 COVID-19 vaccine candidates under development and around two dozen in the human trial phase. Many renowned universities have almost reached the final stage of vaccine development. However, their progress has been halted due to undisclosed reasons. One possible reason could be the adverse side-effects on test subjects because of which the efficiency of the vaccine has come under the radar. Hence, developing a vaccine is not easy as it requires immense research and development and several misses before something works.
How does a vaccine work?
While vaccination doesn't guarantee that an individual will never be infected or grant permanent immunity against a disease, but it significantly boosts the immune system. A vaccine works in multiple ways. Most importantly, a vaccine exposes our body's immune system to the antigen, in this case SARS-CoV-2 virus. By doing so, our immune system is packed with various types of 'memory cells' for specific antigens such as influenza and polio, among others. Our immune system has the ability to generate memory cells and whenever a specific antigen is presented again, our immune system can effectively react and suppress it without much fuss. However, due to the rapidly evolving nature of SARS-CoV-2, efforts to develop the right vaccine requires phenomenal resources. For the vaccine to work, it has to eliminate spike proteins in the virus, which are more diverse than the previous strain. Even when a vaccine is successfully developed, there are numerous steps between the developed antidote and its use on patients. One major reason that several companies haven't succeeded yet is because the results from human clinical trials haven't been encouraging.
What is a human clinical trial?
Clinical trials are mostly used for the development of drugs and vaccines that can assist in treating specific diseases/infections. Clinical trials are primarily divided into five phases: pre-clinical, Phase I, Phase II, Phase III and Phase IV.

Pre-clinical: This is the initial stage of a clinical trial where researchers test the treatment on animals in a laboratory. Lab mice are used for such experiments as they have a similar genetic component to humans and a high reproductive rate. During this stage, researchers can indicate toxicity and adverse side effects from the used agent to further research into its development. After trials on animals, if the vaccine is deemed to be effective, it will then progress to the next phase.

Phase I: In this phase, a small sample of study subjects, up to a few dozens of people are selected. They are then divided into two groups of study subjects – Control vs Case study subjects. Control group comprises of subjects who did not receive or get exposed to the vaccine treatment. On the other hand, Case group subjects are the ones who receive or are exposed to the vaccine treatment. This is a typical method to determine the effectiveness of the vaccine or the drug by comparing results from both the groups. In this phase, side effects of the treatment will be observed over time before reaching the next phase.

Phase II: Now, a greater group of study subjects (around 25 to 100 patients) are exposed. This phase is mainly to ensure the efficiency of the vaccine across a diverse group.

Phase III: This is the most crucial phase as it determines whether the vaccine works or not. The vaccine is exposed to a large group (several hundreds of people across diverse age groups and different regions) and even active patients to see the response of the antidote. At present, most pharmaceutical companies have reached phase III of clinical trials. Some of these include UK-based AstraZeneca US-based Johnson & Johnson, Pfizer and Moderna, among others.

Phase IV: This is the final stage before acquiring approval from the FDA (Food and Drug Administration) or any other accredited organisation. To pass this stage, a satisfactory result from a large number of study subjects with no or minimal side effects and a high cure rate is to be attained. On completion, the vaccine is then allowed to be distributed among the masses.

Apart from the four stages in the clinical trials, there are many variables in developing a compatible vaccine, especially in the case of a pandemic where over a million lives have already been lost. Genetic components in humans are 99% similar. However, it is that 1% that gives us different biological features. But in the case of a virus, it is that 1% that makes it difficult to predict the effect of a vaccine universally as side effects may vary.
What does the world need right now?
International cooperation between governments is the key to tackle the pandemic and to develop the most compatible vaccine for humans. Global leaders should put aside their differences and collaborate in research as well as trials that'll speed up the process. In addition to that, necessary information that could prevent further outbreaks needs to be shared with other countries. Organisations such as the United Nations and World Health Organization need to lead by example and maintain harmony. Governments are responsible for providing credible information to its residents. Knowledge and awareness about the disease should be disseminated in a non-discriminatory way without any political agenda.
Some of the vaccines that have reached phase III

Name: Ad5-nCoV
Developed by: CanSino Biologics
Status: Phase III

Name: BNT162b2
Developed by: Pfizer in collaboration with German biotech company BioNTech
Status: Phase III 90% effectiveness (preparing for global launch)

Name: ChAdOx1 nCoV-19
Developed by: University of Oxford in collaboration with AstraZeneca
Status: Phase III (50,000 volunteers across several countries

Name: CoronaVac
Developed by: Sinovac Biotech in collaboration with Brazilian research centre Butantan
Status: Halted after adverse effects in Brazil

Name: Covaxin
Developed by: Bharat Biotech in collaboration with the Indian Council of Medical Research (ICMR)
Status: Phase III (26,000 volunteers across 25 cities in India)

Name: JNJ-78436735
Developed by: Johnson & Johnson
Status: Phase III on pause (60,000 volunteers across several countries)

Name: mRNA-1273
Developed by: Moderna
Status: Phase III (preparing for global launch)

Name: NVX-CoV2373
Developed by: Novavax
Status: late-phase clinical development

Name: Sputnik V
Developed by: Gamaleya Research Institute of Epidemiology and Microbiology in partnership with the government
Status: Claims 90% effectiveness (preparing for mass use in Russia). WHO has listed the vaccine in Phase I

Name: Unnamed
Developed by: Sinopharm in collaboration with the Wuhan Institute of Biological Products
Status: Filing for approval after conducting multiple trials globally

Data as of November 04, 2020
Did you know?
COVID-19 is caused by coronavirus – a type of virus that is transmitted between animals. It is made of single-strand ribonucleic acid (RNA), which is covered by a protective layer called capsid. On the other hand, most living things such as humans and plants are made up of deoxyribonucleic acid (DNA).
The amino acid sequences of some putative proteins of SARS-CoV-2 in 2020 reflect only 68% similarity with that of SARS-CoV in 2003. Careful sequence comparison of each gene region shows the evolving nature of viruses as they are mutating with the constantly changing environment.