Rediscovering yourself: poems by Vinni Gupta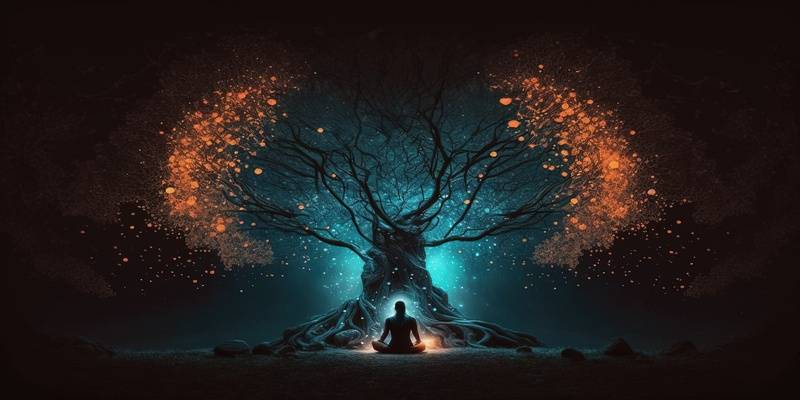 Rediscovering self through passion
Walking home with a baggage of stress and regret,
Questioning myself if this is the life I aimed for, the actual purpose did I forget?
Just because I couldn't make it this one day,
What I planned and created didn't satisfy me in that way.
Losing the spark and connection that I once had for my work,
I kept on going forward with it but it offered no perk.
What I didn't realise is I needed time to let myself breathe,
So I took a break to know what I was holding beneath.
Listening to music, letting my body flow,
Connecting me to the parts I lost control of, nice and slow.
It was hard at first, as all this time I stayed rigid,
Restricting my movements for too long, I became frigid.Se
That day I regained something I had lost before,
With every movement, I opened the closed doors of emotions and let myself be restored.
Who knew that one passion of mine could help me reconnect with another,
Letting me embrace all the forms of me, those I didn't have time to discover.
Adding life to my existence is what I now call my passion,
Allowing me to flow deeper within, in a true self-expression.
Making me experience the worth I hold, so profound,
It's not just me, but my creativity that needs time to come around.
My passion gave me the power to build myself anew,
It was just there, present inside of me, waiting to break through.
At that moment, I realised that we need to give it space and time to thrive,
Nurturing our inner fire will help us truly come alive.
A loop of dependence
Longing for attachments yet staying within herself,
Laughing along the way while concealing her vulnerable self.
Because she knows what getting attached would bring to her,
Depending upon others once made her suffer.
She fell deeper into this maze,
Unaware of how dependent she was becoming these days.
Others' thoughts mattered more than they should,
Making choices became hard, she understood.
Their opinions guided her more than her own heart,
She followed suggestions like rules, tearing herself apart.
Drifted from who she was, lost in their view,
Her confidence withdrew, forgetting her value.
Not drawing a line led her this far,
She made decisions in the past, which left her a scar.
So she believed that others had no regrets over their decision,
She kept living her life, forgetting her distinction.
Sharing what's in your heart isn't bad, it's true and kind,
But changing who you are, leaving yourself behind,
That's not the way to go, it takes a heavy toll,
Seeking help is good, but don't lose control.
Poems by: Vinni Gupta