Quintessentially, Austria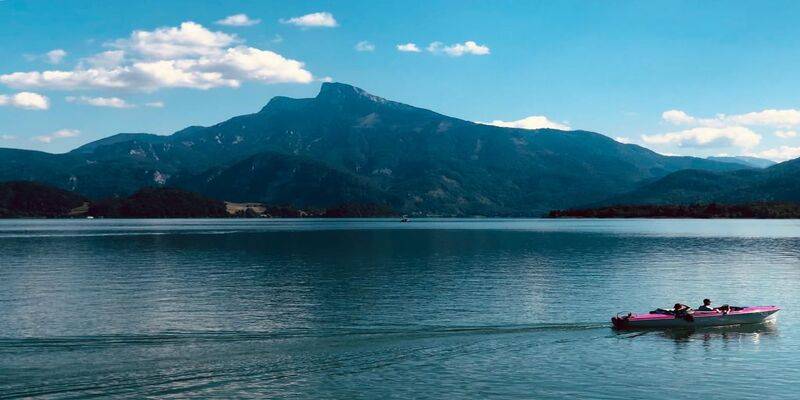 The earliest memory that I have of Austria is when my brother and I were playing a game of Atlas and were both stuck on the letter A. Thus came the revelation of this quaint central European country's existence, which certainly is distinct from Australia! Fast forward a decade or so and I finally had the good fortune to spend four fabulous days in this picturesque country, where I now have memories to associate Austria with, other than just pointing it out on the map. In August 2019, I zeroed in on Central Europe to be a part of our vacation, particularly the Austro-Hungarian Empire. This was done in order to get a taste of their culture, partake in gluttonous and comfort food, and to get lost amid the scenic Alps and the cerulean lakes that I had only heard and read so much about. So began our journey to the land of Music, Coffee, Wienerschnitzel, Rolling Alps and Majestic Castles.
We shortlisted Vienna, Salzburg, and Mondsee as the key destinations to visit in Austria before moving further to Hungary and the Czech Republic. Upon arrival, the Viennese weather greeted us with a light shower in a characteristically European manner, where the dewy landscape glistened beautifully as we glided past. Since our flight flew in closer to 9 pm in Vienna, there wasn't much to do but to commute to our pre-booked Airbnb and crash for the night. When I say there wasn't much to do, it isn't just figuratively but also literally because Vienna by the night is a pretty slow city, where people retire early from the milieu. Apart from a stray couple of people and tourists enjoying languidly a nightcap in one of the sideline bars and jazz clubs, there wasn't any life to the Viennese Streets at night.
After a good night's rest, we got up early the next morning and set foot to grab a quick breakfast from the nearby supermarket. Next, we followed the old-school route and decided to explore our neighbourhood in Erdberg (Vienna U-Bahn) on foot to make the most of our first day here in Vienna. While there are quite a few options for you to explore the city; from guided Hop-On Hop-Off tour busses to taxis, tram rides, metro, and walking tours, there is something convenient for all but nothing quite hits home as the famous horse-drawn carriage rides in the Austrian capital. Naturally, we discarded our initial thought and chose the most lucrative option instead, to hop on our carriage like royalty!
There are many notable sights in Erdberg, ones that can keep you occupied for a whole day or even two. Be sure to prioritise and select the ones that you want to visit the most if your trip to Vienna is short. The Hofburg, Belvedere Palace, St. Stephen's Cathedral, Schönbrunn Palace, Vienna State Opera and the Spanish Riding School are all fairly situated in close proximity and can be easily covered in a day. Since my travelling companions weren't very keen on Opera and have never had a penchant for such music, I had to thus, regrettably, give visiting the Vienna State Opera a miss. However, if you are a dire fan of Mozart and his musical kins, then you must visit it for an unforgettable show. Tickets are inexpensive and can be bought for €10-18 on an average for a concert, ballet or opera, but the process is tiresome as you have to stand in line for hours and the buyer is permitted to buy one ticket only. The edifice is so magnificent in its appearance itself that even those uninterested in Opera would marvel and wouldn't want to miss seeing it from the inside.
Our first stop here was at The Hofburg, which is the official residence of the Austrian President and had once been the imperial palace of the Habsburg Dynasty. If Schönbrunn Palace is considered to be the summer residence, then Hofburg was intended and has since its inception in the 13th century, served as the winter residence. The palace is the most prominent landmark of Vienna and is only aided to glory by The Imperial Treasury Vienna, which is the museum that holds key to the history of this city and its Imperial Dynasties. The curation and immaculate maintenance of the historical artefacts present within the museum, both Ecclesiastical and Secular, are sure to win your awe.
At a short distance from the Hofburg is the Spanish Riding School, which is the designated Austrian institution for the training of the Lipizzan horses, exclusive to the country's heritage of horse riding and a world-renowned academy. You can pay a visit here and indulge in a guided tour for an hour of petting the horses, getting acquainted with the school's history and see the horses get trained. Next up on the list is the Belvedere Palace. Contrary to what popular culture would have you believe, the Palace has nothing in common with its namesake Vodka. It is indeed the most intoxicating Baroque masterpiece that you would come across Vienna. Built in honour of Prince Eugene of Savoy, after he successfully conquered a battle against the Ottomans, the Palace is divided into two quarters – The Orangery and the Palace Stables. In addition to having some stunning gardens, tiered fountains and cascades that are free of cost for viewing, the Palace buildings charge a nominal entry fee for you to experience world-class art kept in its museum. Austrian medieval art in addition to the masterpieces kept from celebrated artists such as Vincent van Gogh, Claude Monet, Édouard Manet and Gustav Klimt amongst others, will surely catch your eye.
Post a quick lunch, we carried forward with our day's agenda and arrived at Vienna's eminent tourist attraction, Schönbrunn Palace. Culturally rich, the Palace has been the summer residence of the ruling Habsburg Dynasty for centuries. Owing to its Rococo architecture, 1441 rooms, vast Baroque gardens and the world's oldest continuing Schönbrunn Zoo, the magnificent structure has a lot to offer. Once you are done visiting the Palace from the inside, be sure to stop by the souvenir shop for some artisanal gifts to take back home. There is also a cafe on the premises where you can lounge and admire the architecture of the palace. However, I was more tempted as usual by the gelato stand and made a straight beeline for the EIS Greissler for strawberry and Belgian chocolate goodness.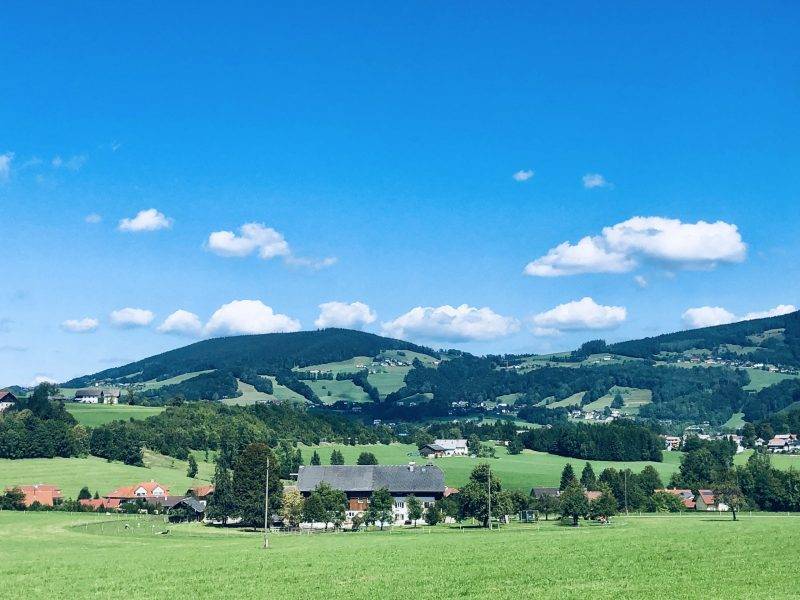 Before hanging our sightseeing caps for the day, we made sure to circle the Vienna centre thoroughly for familiarisation, and came across Stephansdom – Vienna's prominent cathedral and also one of the tallest churches in the world at Stephansplatz. The prettiness of the historical streets, sumptuous architecture and tasteful surroundings makes you want to tarry here a little longer than intended. Decked by shopping arenas at the west and south of Stephanplatz, are the streets of Graben and K.Strabe that are sure to keep the women travelling with you happy! Kohlmarkt is where all the high-end shopping takes place. It is the street where you would end up losing all your saved money to the allure of retail therapy.
Our last day in Vienna was merrily reserved for Donaukanal. Since our next destination after Austria was Budapest, we decided to skip visiting the Danube River in Vienna. Europe's second-longest river, the Danube originates in Germany and flows through nine countries before draining into the Black Sea. Donaukanal, also known as the Danube Canal, is the arm of the Danube River flowing within Vienna's City Centre. Donaukanal is famous for its riverside cafes and restaurants that are brought to life with upbeat music and graffiti that lines the wall of these streets. Popular amongst the youth, the canal is as good a spot as any to spend a sundowner in Vienna. Apart from its divine music, mesmerising imperial history, and being the world's safest and cleanest city to live in, Vienna is also renowned for its sinfully good Coffee Culture and Patisseries. Unfortunately, I can't even bear to inhale the scent of coffee, let alone consume it. So, I missed out on having this city's arguably oldest and the tastiest of coffees. But, I did make sure to have my fill of the apple strudel and schnitzel. Do make Café Sacher Wien a must-visit in your itinerary here to get a taste of both.
While there remain plenty of other districts to visit in Vienna, we decided to move outskirts and visit the only national capital city that shares borders with two foreign countries – Bratislava. Our visit here in the Slovakian capital was brief and only restricted to a bit of sightseeing and lunch. Nonetheless, it was quite memorable. Since we drove down in our private transport, it was fairly easy to see the city at a languid pace and make a stop wherever desired. Naturally, we singled out the most famous and jovial of tourist spots and arrived at the Hlavné Square and Old Town Hall. Pitch together an eclectic mix of architecture, history, cobbled streets, pastel edifices, Michael's Gate and a row of lively restro-bars and what you have is a lovely afternoon written all over Old Town. I thoroughly enjoyed a sumptuous meal and a refreshing cocktail at the Le Papillon restaurant here and would highly recommend all to visit.
Skipping a few days ahead on the trip, we arrived in the stunningly beautiful city of Salzburg. Reminiscent of another Alps Kin and the 'OG' wintry beauty Switzerland, Salzburg is the perfect short destination for any Central European trip for you to fall in love with. Two days in Salzburg with one dedicated wholly to go visit Mondsee, our list of sights to see was made crisply to our liking. Salzburg quite literally translates as the 'Salt Fortress' city and was declared to be a UNESCO World Heritage Site in 1997 owing to its unique Baroque architecture and history of surviving World War II with very little damage done. Given the nature of this city's history, its proximity to Vienna and Germany, with the Alps looming above, it is quite obvious how some would naturally shortlist the Hohensalzburg Fortress for its panoramic views, Salzburg Cathedral at Altstad for its central proximity and attraction, and Mozart's Birthplace and Museum for music and history buffs to view. 2
However, my obvious choice of sites to see in Salzburg lay south of popular destinations. The Red Bull Arena was our first destination, closely followed by the Sound of Music Tour. The Red Bull Arena is celebrated across Europe as one of the finest football stadiums as it is not only home to the FC Red Bull Salzburg but is also a spectacular ground for some of Salzburg's prominent multipurpose events. Functional since 2003, the ground was host to three group stage matches during the European Football Championship in 2008, and now periodically hosts games for the Austrian Football League. An evident treat for all football fans to enjoy an invigorating drink of Red Bull in the country of its origin while watching an adrenaline-packed game of soccer.
Personally speaking, the best way to tour Salzburg in a day would be to book yourselves on a Sound of Music tour bus. Being a fan of one of the most revered classics in the history of cinema further enlivens your experience of Salzburg, as the tour takes you through all the key locations where the film was shot, familiarises you with the city's historical and architectural landmarks, keeps your journey to and fro soulfully in company with the film's music; all within four hours. It was as if the von Trapp family itself was present with us in spirit! Spend some time visiting Mondsee or Hallstatt for breathtaking views of cerulean lakes amongst the Alps. We chose Mondsee for our travel this time since it is nearer and our stay in Salzburg was time-bound. The decision was rightfully made as Mondsee is a quaint lake village that isn't as overcrowded or pricey as Hallstatt. At the same time, it is equally charming and proves to be an idyllic spot to spend a delightful afternoon. As we had already covered visiting the Mondsee Cathedral courtesy of the Sound of Music tour, we decided thence to spend our time here by the lake. After a lavish dinner at a nearby restaurant, we indulged in a boat cruise that had soft music playing and a picturesque view
Succinctly put, Austria is a rare gem buried beneath a heap of known treasures of Europe that upon discovery makes you question why it had not made your bucket list sooner, and yet leaves you lingering with a penchant to unravel it further. I have a good mind to return to Austria once again, only during winter this time to experience Vienna's famous Christmas Market, the Freud Museum, learn skiing in the snow-capped Alps, circle the UNESCO Heritage town of Hallstatt and of course, gift my lungs the luxury to breathe in the cleanest air yet again.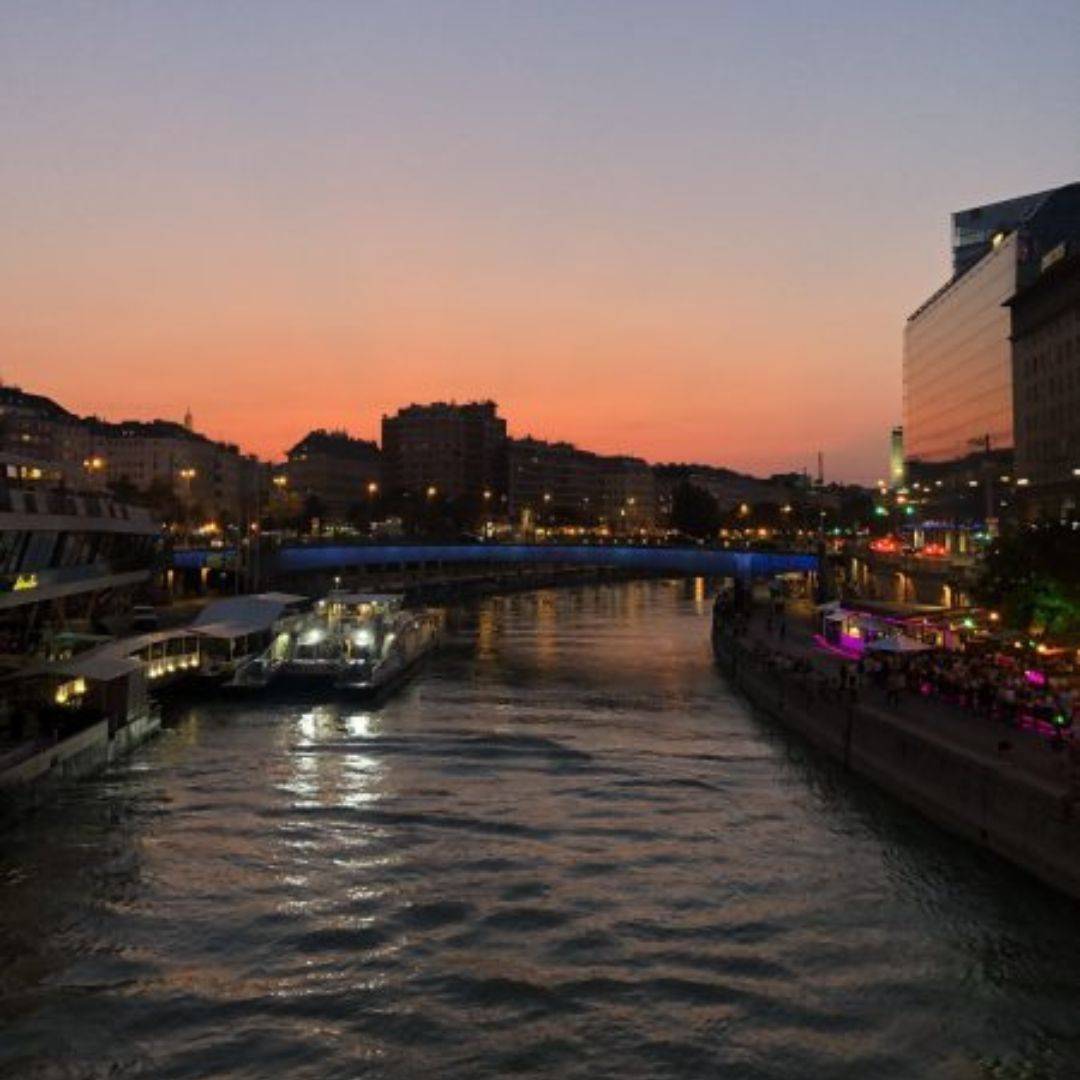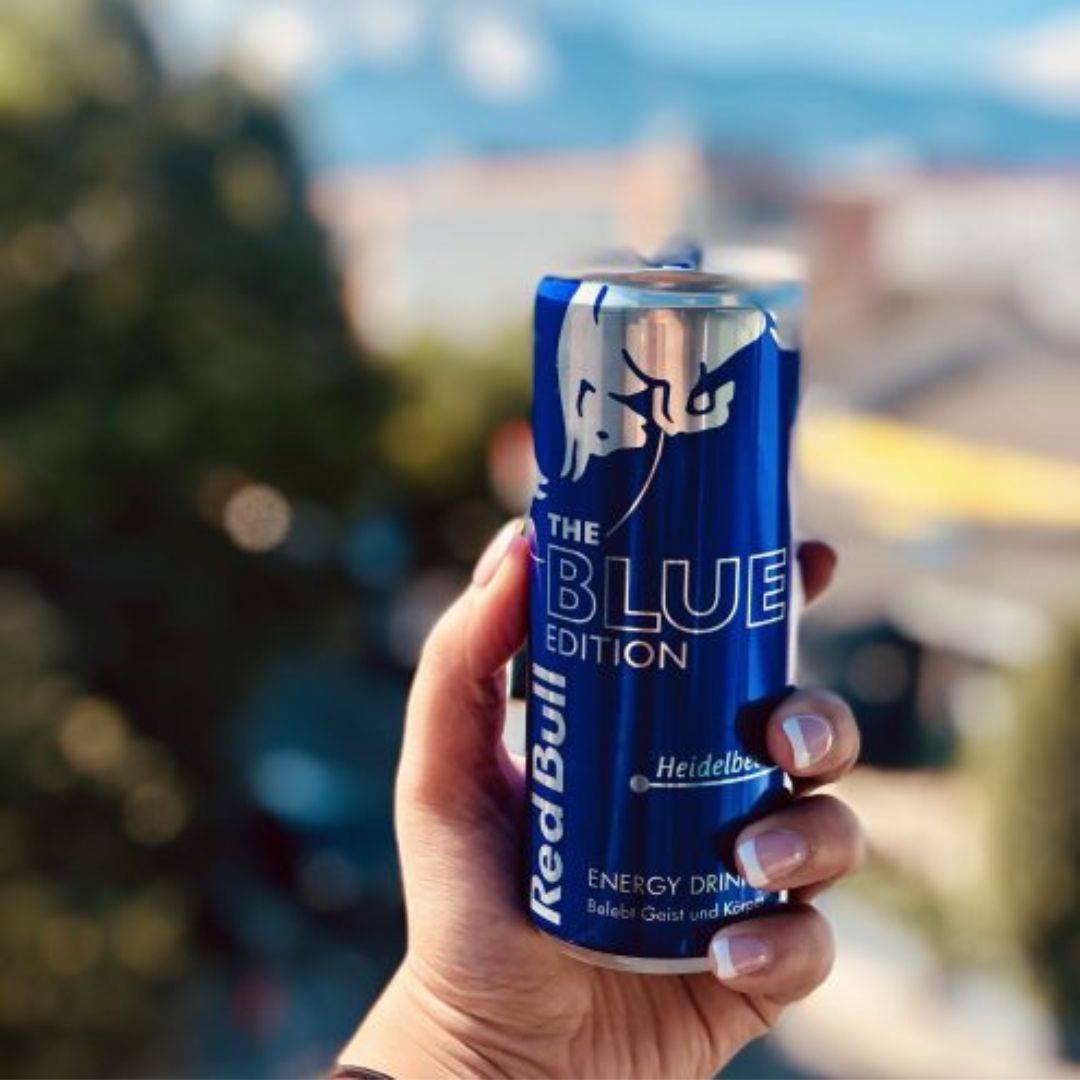 Photos by: Iushe Magoo