Oofy Tree: the game-changer of the frozen food industry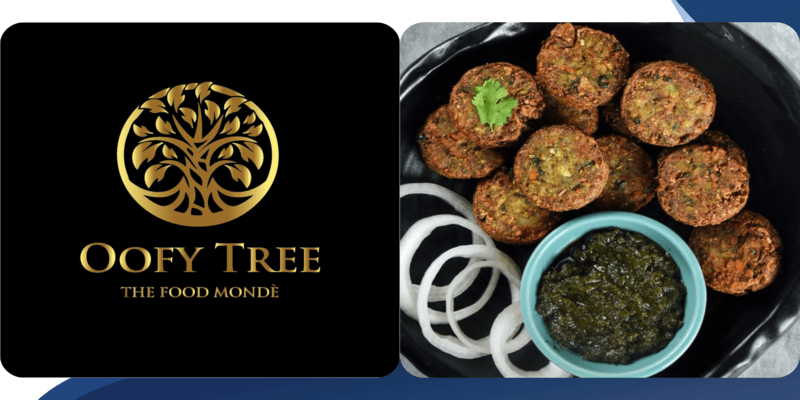 One of the largest and most beloved industries in India is the food industry. Standing at a behemoth position of being the sixth-largest in the world, the Indian food industry is set to grow leaps and bounds in the future. Amidst it is the frozen food industry which has skyrocketed in production ever since the pandemic struck the country. The process of storing your favourite snacks in the freezer, in a way that not only preserves the nutrients to keep it healthy but also retains the restaurant quality, is now a household requisite, especially considering the dire situation around.
While there are many players in the industry who are vying to be the dominant best-sellers, a 25-year old entrepreneur, Shivaye Pahuja, has created a niche for himself and his brand of frozen food, Oofy Tree, in the Delhi-NCR market. His vision is to bring sumptuous flavours of Delhi to your doorstep, ready to be devoured instantly. When asked what moved him to come up with Oofy Tree, Pahuja exclaims, "the culture of house parties!" He further adds, "I have always been a foodie, the kind that wants to try a variety of cuisines at a party. But the issue with ordering out every time was that the taste deteriorated once you re-heated it. That is when I started developing a home-style range of products which are easy to prepare, easy to store, and even easier to cook, ensuring that you stamp your way as the best host in town."   
From Purani Dilli's signature samosas and authentic Awadhi Kebabs, a little taste of China in our Momos and Dumplings, and with sinfully yum Soya Chaap and Prawn dishes, to scrumptious Falafels, we have it all. A range of 35+ unique products have been curated for you by locally and responsibly sourced fresh ingredients, which are then processed in a certified, world-class facility; without compromising on the taste and a guarantee of each food item being flavoursome. Currently, the brand is only operational in the Delhi-NCR market, with the brand being listed on Amazon, Flipkart, Instamart, Big Basket, and Grofers. The founder plans to extend its reach to other parts of the country as well as take the brand global soon. Follow on Instagram at oofy_tree to know more about these innovative, authentic, and fusion snacks that have revolutionised the frozen food industry. 
Article by: Pritish Sethi