Matters related to the mind do matter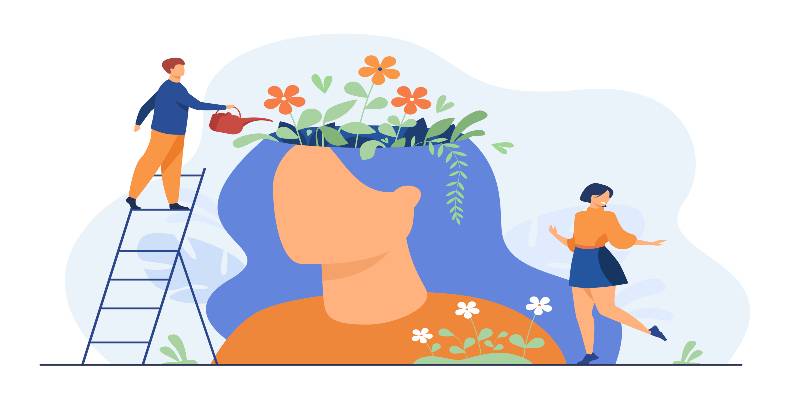 Health is wealth, they say. Paying attention to the adage, people often take care of their physical health but tend to ignore their mental health. The truth is that if our mental health is good, our physical health instantly gets better. However, the same can't be said if we just focus on our physical health and ignore matters related to the mind. Often, people take mental health for granted and try to shun issues such as depression, anxiety, fear and overthinking that consume us slowly but surely. The way we feed our bodies with nutrition-rich food, we need to feed our minds as well with positive thoughts. We mustn't let our minds focus on negative thoughts as that weakens our core.
What makes us vulnerable?
Opinions
What people think about us matters a lot. We may ignore it for some time, but it will subconsciously be there somewhere on our minds. The truth is, you can't shut everyone up. Some people have a habit of talking about other people and if it isn't you, they will talk about someone else. The best way to deal with such people is to ignore them and not take things to the heart. Everyone is entitled to their opinions and irrespective of how hurt you are by their remarks, it is best to keep your head high and walk away. The only thing that matters is your journey, family and friends.
Competition
Don't get stuck in a rat-race. While doing our work, we think about what we can do next and how we can continue to rise the ranks or how we can earn more and more… and then some more. Pause. Rather than looking upwards always, it is good to look at the current situation and be thankful for what you already have. The rat-race ends with you losing everything and not being able to live life. Express gratitude by spending time with your closed ones. The process will keep you calm and will instil positive vibes.
Outcomes
Don't let an outcome decide your fate or your reaction. Rather, let your actions decide your outcome. There isn't anyone in the world who hasn't failed at something. Only when you fail, you learn from your mistakes. How you bounce back from those failures is what differentiates you from the rest of the crowd. If you think too much about the result and keep sulking or overthinking about it, your growth will become stagnant. The best way to move ahead is to think about what you want to do next and not what happened. Remember, failure is a result which can be changed anytime. You just need the right approach for it.
Delving deeper on the same point, you will not always get what you want. Don't give up if you are not making progress in life the way you expected or are not getting the returns as anticipated. Being patient is essential to channelise your energies. Don't deviate from the bigger picture but at the same time, be flexible with the new beginnings that life has to offer.
Tools to tackle the problems
Self-value
If you are successful and are attaining new heights, not everyone will have the same feelings towards you. Just how we can't give everyone equal importance, expecting similar treatment from others would be naive. Rather than chasing something that might be unattainable, focus on doing things for your self. Appreciate who you are, what you are doing and what you have. Know your worth and be true to your beliefs. Don't fall in the trap of pleasing people as you'll never be able to do it. Find yourself and once you are content, you would know what you want next.
Communication
We have more conversations in our head than in the real world. It's important to address our internal communication loudly. Reduce the load by talking about things that are bothering you or weighing you down. Communicate with your family members or a friend and let them know what is going on your mind. They may not have the solution to your problem but just by sharing things, half of the stress is already gone. Keeping things inside can lead to insecurities and overthinking that can silently kill you. I always believe that the distance between you and what you desire is your communication so make sure that there's no holding back. This way, you will be motivated and inspired rather than depressed.