Madeleines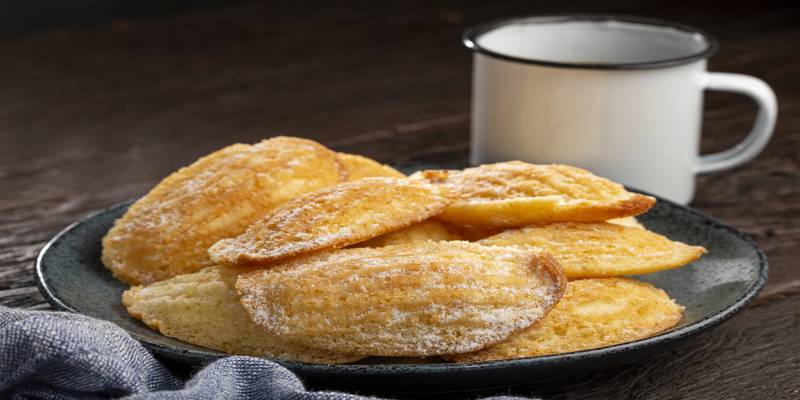 Ingredients:
60 grams flour
30 grams butter
50 ml soda
1/4 tin of condensed milk
1 tablespoon powdered sugar
1/4 teaspoon baking soda
1/2 teaspoon baking powder
1/4 vanilla essence
Method:
Sieve the flour, soda, and baking powder and keep aside. Beat the butter, condensed milk, and sugar. Add soda water and dry ingredients alternatively. Pour the batter into a greased madeleine and fill 3/4th with the mixture. Bake at 180 degrees celsius for 25-30 minutes. 
For the topping:
30 grams of desiccated coconut and jam
Trim the top of the baked madeleines so that the cases stand firm upside down and are at even heights. Cool and brush the top and sides with melted jam holding the cakes in a skewer. Roll the coconut and place a little bit of jam on top of the madeleines. 
Recipe by: Shobha Ramkumar