How the Coronavirus outbreak triggered haunting memories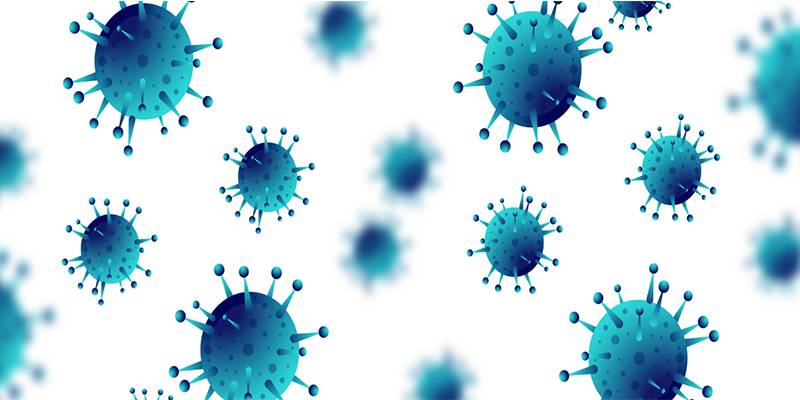 The World Health Organization (WHO) declared that the new Coronavirus (2019-nCoV) has become an international emergency as it has killed more than 2,500 people in China and infected over eighty thousand worldwide. These numbers are just adding up by the second. The figures of those deceased are almost four times that of SARS' (Severe Acute Respiratory Syndrome) 774 in 2003. Hongkongers are still haunted by the memories of the SARS outbreak 17 years ago. It was the first deadly infectious disease of the 21st century, prior to that was the plague (1984).
I was in school during the outbreak of SARS. Schools were suspended and I barely left home. People wore masks in public, but one could still see the sadness in the eyes. However, panic concerning the new coronavirus is worse than of SARS for a couple of reasons. Firstly, it has affected more lives and secondly, due to people's distrust in the Chinese and Hong Kong government. As of now, 27 Chinese cities including Wuhan, Nanjing and Hangzhou with over 46 million people are under lockdown. Hongkongers are sceptical about the actual number of infected cases and deaths announced by the Chinese government. They are also discontent with the poor and slow response of Chief Executive Carrie Lam's government. The fear of coronavirus is from the existing trauma of SARS and also the unknown as the origin of the virus is yet to be determined.
How does it impact Hong Kong?
* 85 people have been infected so far, including those who did not travel to China. The first death was confirmed on February 4
* Travel restrictions have been imposed on Hongkongers and some countries have cancelled all flights to and from Hong Kong
* Public hospital workers went on strike to pressure the government to close all border crossings with the mainland and to impose a travel ban
* Medical workers do not have sufficient supplies. Some private clinics have shut down due to lack of surgical masks
* There is a shortage of masks and sanitation products. People are hoarding daily necessities due to the circulation of false rumours
What can we do to protect ourselves?
* Wash hands thoroughly for at least 20 seconds with soap
* Cover your mouth and nose with your sleeves or tissue paper when coughing or sneezing
* Avoid touching eyes, nose and mouth before washing your hands
* Pour water in U-shaped pipes in toilets and sinks as viruses in faeces could spread to different flats in a building via dry pipes
* Seek medical care immediately if you have symptoms such as fever and cough and share your travel history with the medical staff
* Avoid travelling when sick
Rumours vs Facts
Misinformation and false rumours of coronavirus have been spreading like wildfire. This has caused panic among people and therefore, it is important to fact-check.
Bats are responsible for coronavirus and Chinese people who eat bat soup are responsible for the virus?
A bat is a host for many viruses. It is likely that both coronavirus and SARS originated through bats. However, the intermediate host of 2019-nCoV is yet to be determined. Videos of people eating bat soup went viral after the new virus was detected. However, people eating bats is very common in Asia, Africa, South America and Oceania, including Guam.
Wearing masks can protect from getting infected with coronavirus?
Masks were out of stock right after the confirmation of human-to-human transmission of the new virus. The supply of masks cannot meet the demand of the global population. Therefore, doctors suggest that those who are down with flu should wear masks to avoid transmission. Furthermore, N95 respirator is designed for medical workers as they have to interact with patients with coronavirus.
There will be a shortage of daily necessities such as rice, oil, and salt due to the closing of borders?
False. Border closure is imposed on travellers who have been to the infected areas. Supply of goods from mainland China have not been restricted.
Shuanghuanglian can cure or protect against coronavirus?
No. Shuanghuanglian, which is a traditional Chinese medicine, has no scientific evidence that it can cure viral infections. It may cause allergic reactions and put you in more danger. There is no vaccine for coronavirus at the moment but doctors and scientists all around the world are trying to find a cure.
Pets can transmit the virus?
No. There are no reported cases of humans transmitting coronavirus to pets or vice-versa.
Epidemics and Fear have been used as a theme in several films as well as TV series. Here's a look at some of the popular ones:
Films
Contagion (2011, USA)
Based on the SARS outbreak, it is still relevant to modern times. It captures the speed and the scale of a global pandemic outbreak. It raises the issue of conspiracy, spreading misinformation and the role of biotech firms and corrupt bureaucrats in handling global health crises.
Outbreak (1995, USA)
Based on the book, The Hot Zone, the movie is about the outbreak of an Ebola-like virus. The protagonist brings back home a captured monkey from Africa. A new disease spreads and he has to convince the military not to use force.
The Flu (2013, South Korea)
A South Korean disaster film that revolves around the outbreak of H5N1, a deadly epidemic disease that can kill within 36 hours. Half a million people are in danger and the infected city is under quarantine. The movie depicts people's struggle to survive.
The Miracle Box (2004, Hong Kong)
The movie is based on the true story of Dr. Joanna Tse, who sacrificed her life during the SARS outbreak.
TV series
Pandemic: How to Prevent an Outbreak (2020, USA)
A Netflix documentary series was released right after the outbreak of coronavirus. The series explains how new viruses emerge, how do frontline medical workers and researchers find a cure to stop the outbreak and what ordinary people can do to stay healthy. The series is informative and inspiring.
The Last Ship (2014-2018, USA)
The crew of a naval destroyer has to find the cure to save humanity from extinction after a fatal virus killed the majority of the world population.
Containment (2016, USA)
An epidemic outbreak in Atlanta results in a lockdown and people who are stuck in isolation, have to fight for survival.
Timeline
Dec 31: China reported cases of pneumonia to WHO
Jan 1: Shut down of Wuhan's seafood wholesale market and 40 infected cases reported
Jan 7: The virus was named 2019- nCoV; official name Covid-19
Jan 11: First death of coronavirus reported in China
Jan 13: First confirmed case reported outside China (Thailand)
Jan 21: First confirmed case in Hong Kong
Jan 23: Lockdown of Wuhan
Feb 4: First death of coronavirus reported in Hong Kong
Feb 7: Dr. Li Wenliang, who issued the first warning about the novel coronavirus, passed away
Feb 24: More the 80,000 affected
Article by: Siu-Man Tung