Horoscope for October 2023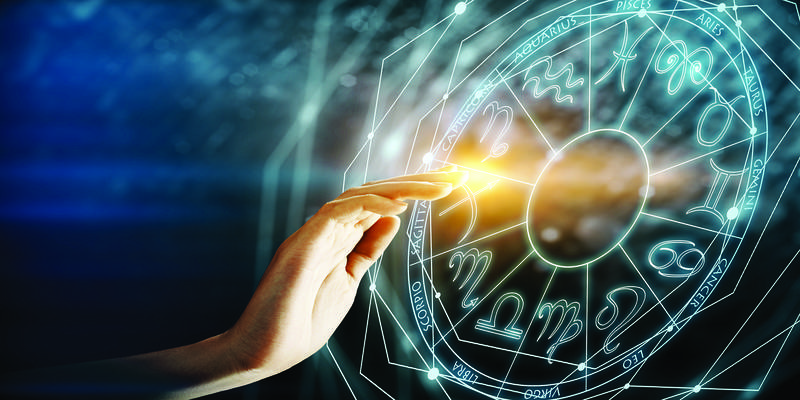 Aries
This month will inspire your adventurous spirit and bring exciting opportunities for travel. Don't be scared to take bold steps and embrace new opportunities in your career. You will achieve success, so keep an open heart.
Taurus
You might experience some changes in your relationships. Unexpected financial gains might appear, but avoid impulsive spending. Stay focused and your professional life will thrive. Health remains satisfactory.
Gemini
With collaboration and teamwork, you'll be able to achieve your goals. Exciting work opportunities will knock at your door, be adaptable to succeed. A mix of socialising and solitude will recharge your energy. Love life may face challenges.
Cancer
Try to release old baggage and find personal growth. Family connections will bring joy and show unwavering support. Professional growth will be imminent. Take care of your health with a balanced diet.
Leo
Being ambitious and innovative will help you shine in your career. Love will bloom with honesty and passion. Put extra efforts to nurture old friendships and form new connections. Practice meditation for your well-being.
Virgo
Don't be afraid to speak your heart to get what you desire. Focus on the details, but don't lose sight of the bigger picture. Nurture family bonds for harmony and joy. Trust your instincts in financial matters and you'll reap rewards.
Libra
This is Libra's month. You will attract new friendships and romantic possibilities. Celebrate all your achievements, both big and small. Trust your intuition in financial decisions. Take extra care of your mental health.
Scorpio
Let go of what no longer serves you. Trust your intuition and take calculated risks in both your personal and professional life. Stay persistent and your career path may lead to new heights. Time spent with loved ones will bring peace and happiness.
Sagittarius
Explore new cultures and broaden your horizons. Your innovative ideas will boost career prospects. Love life may face hurdles, be ready to make adjustments and compromises. Take care of your health through outdoor activities and sports.
Capricorn
This month will bring professional achievements, stay determined. Family bonds will remain strong and love life will also flourish as genuine emotions come to the fore. Financially, you must be cautious and budget wisely.
Aquarius
Be strong and advocate for positive changes. Career advancements are on the horizon too. Don't be afraid to stand out from the crowd. Your unique approach will attract like-minded people and create meaningful connections.
Pisces
October enhances intuition and spiritual growth for personal development. Financially, seize new opportunities. Focus on building a solid support system of friends and family. Your compassion will bring success and happiness.