Hong Kong teenager echoes 'knowledge knows no bounds'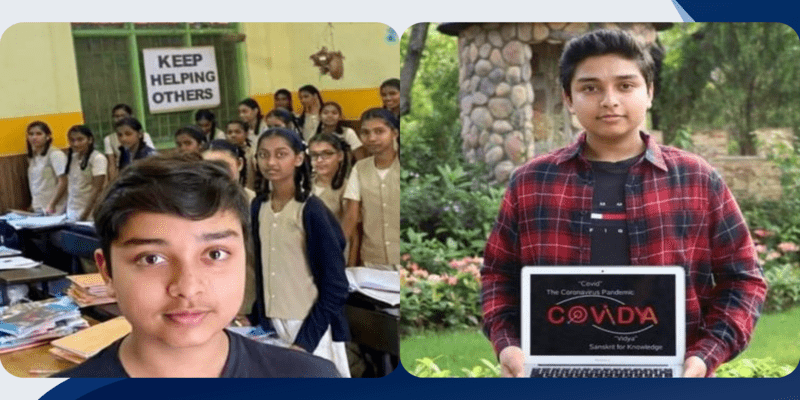 At a tender age of 15, when most students find excuses to escape school, Arhan Chhabra is not only in love with the idea of education but is also making a significant contribution in the field. The Hong Kong born prodigy, who is currently studying at Hotchkiss School in Lakeville, USA, has created not one but two online platforms to make education easily available. From coding in four languages, developing applications and providing global access through his initiatives, Chhabra has used online education as a tool to unite students with limited resources.
"My family has always emphasised the importance of education. Be it my grandparents or my parents, they have inculcated the belief that education is like a weapon, a great equaliser. With education by your side, one can stand tall against challenges," he shared. As to how it all began and how he ended up creating two platforms – AppVidya and CoVidya, Chhabra shared, "During my summer break last year, I was volunteering as an online English teacher to several kids of a local village near Pune. The students had gathered around the only computer they had access to within the locality. Seeing the students' excitement and their eagerness to learn even with limited resources, made me think of a solution that would impact many in the long run. And that's when I shifted my focus on creating a platform that would help in bridging the gap. I wanted to help those kids and support their education irrespective of the fact that they didn't have qualified teachers to impart knowledge," he added.
After getting in touch with various firms, corporate groups, charities and organisations in India, the 15 year-old received positive feedback from Community Aid & Sponsorship Programme (CASP) in Pune. Since then, the organisation has been helping Chhabra identify potential students who could benefit from his projects.
"Once the project was undertaken, I got in touch with BYJU's – India-based educational technology and online firm. With their help, I was able to deliver tablets to the students. The results have been really encouraging as every student who received the tablet, has been taking thousands of classes online. The most important aspect is that the tablets don't require internet access to function. As a result, it has become a great platform for students to learn away from school. That's when I coined the project 'AppVidya'," he shared.
Students' progress can be tracked remotely and they have been performing very well under AppVidya's programme and resources. After seeing AppVidya's current success, BYJU's agreed on a new plan where all of their content will be provided free of charge. This has enabled students with internet access to get AppVidya's education free of charge, while current donations are going to the provision of tablets to those who don't already have a device. Moreover, Chhabra will be an ambassador for the educational firm in India to identify capable children whose education will be supported by the group.
With the pandemic wreaking havoc, the world of education probably suffered one of the hardest blows as digital transformation was the need of the hour. How Chhabra used this adversity to his advantage and launched another application, 'CoVidya', is noteworthy.
"Due to the significant increase in the number of COVID-19 cases in the USA, I came back to Hong Kong. Then, I was thinking about the cut down in the duration of my classes and thought to myself that quarantine doesn't mean that I or anyone should stop educating ourselves. To make things easier during the quarantine phase, I came up with the app, 'CoVidya', which would enable students to educate themselves no matter how difficult the circumstances may be," he added.
The term CoVidya is a combination of two words – COVID represents the pandemic and Vidya means education in Sanskrit. While the name in itself holds a lot of purpose and power, the execution by Chhabra has justified its inception.
"The platform is entirely free for students. For tutors, it is based wholly on a voluntary basis. I created the algorithms and scripts that allow the system to automatically match the students with the tutors. I believe that one-to-one sessions are the best way to learn as the tutors can focus on the individual and personalise the content based on the student's strengths and weaknesses." Further, he added, "So far, the platform has received over 500 applications from 60 countries, and comparatively more submissions for tutors than students which include high school students, university students and even professors."
Owing to his contribution to the society, not only charity groups but even the Hong Kong government's ethnic minorities office has been quick to assist Chhabra in his endeavour.
"I had approached and formed a liaise with the Ethnic Minorities Commission in Hong Kong to provide online education to kids from ethnic minority groups. Since then, I have been conducting in person as well as zoom lessons in STEM topics which are four specific disciplines – Science, Technology, Engineering and Mathematics, for kids from ethnic minority backgrounds in Yuen Long," he said. Apart from being passionate about online education, Chhabra loves to play tennis, write and edit for the school newspaper and drums is his instrument of choice. When asked about his future plans, the boy who loves to multi-task shared, "I will be attending LaunchX – a young entrepreneurs programme where I will start my own start-up. My career will probably be something in the field of STEM, with a social entrepreneurship focus. However, nothing is certain as of now except the fact that education has no barriers and it can't be quarantined," he said.
If you want to help Chhabra in his cause, check out his website –projectcovidya.com to sign up as a student or tutor for CoVidya, and www.appvidya.com to read more and donate to AppVidya. Don't forget to let him know how he made a huge difference in the lives of many students.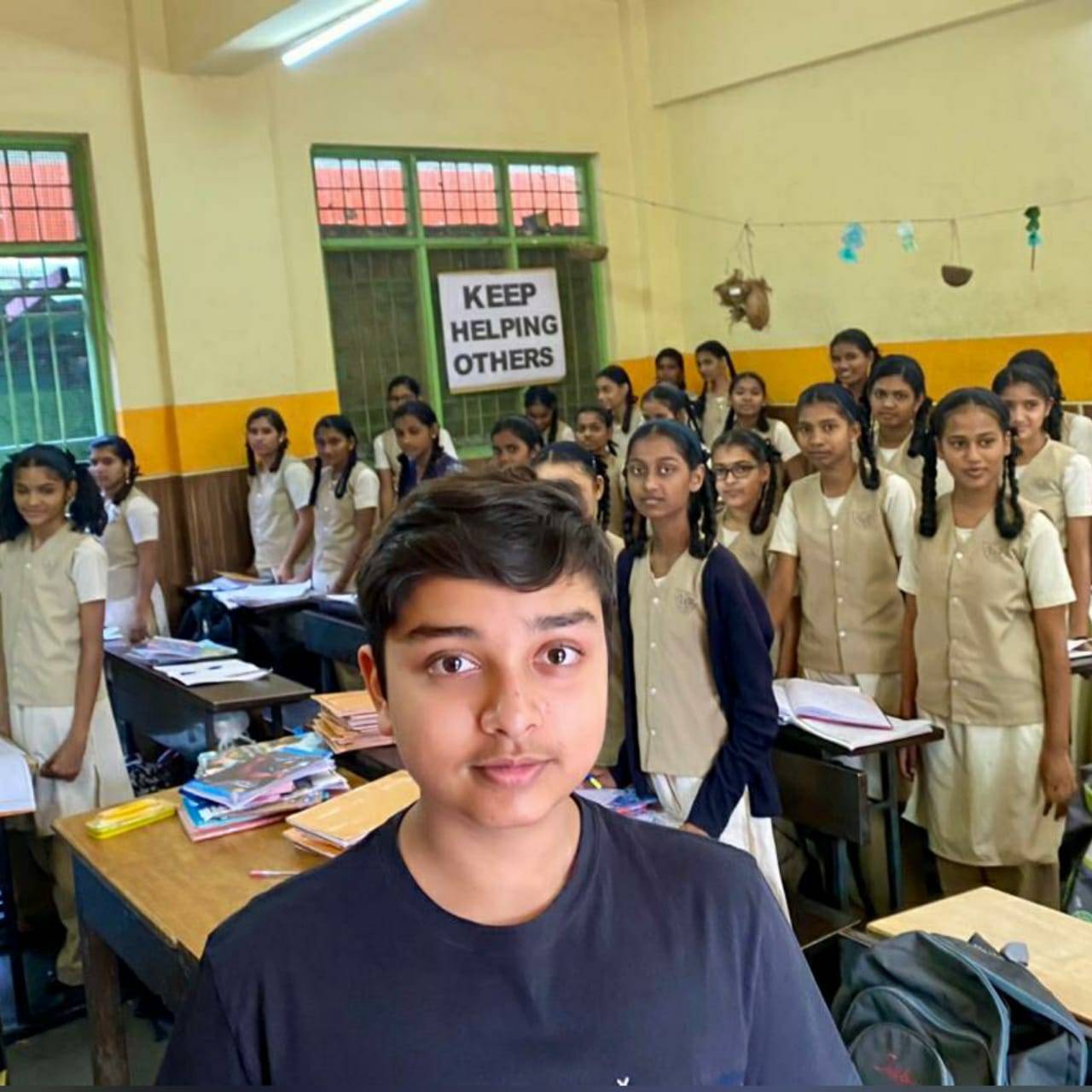 Article by: Raghbir Singh